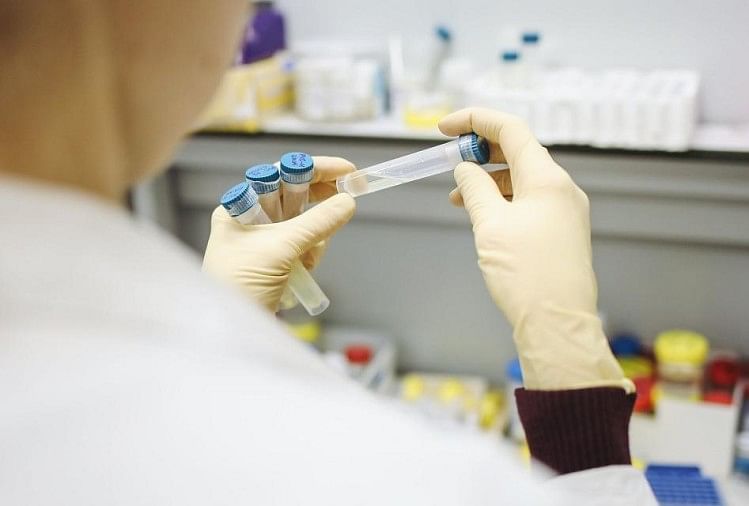 India News
New Coronavirus Strain, Every Person Coming From Britain Will Be Genome Sequencing – New look of Corona: A sample of every person coming from Britain will be genome sequencing
On December 23, 2020 by admin
Token photo
– Photo: Paxels
The genome sequencing of samples has been made mandatory for all people coming from the UK after the corona virus was introduced. Finding out about new strains is not less than a big challenge as more than 16 crore samples have been tested in India so far. But only 4000 of these samples have been genome sequenced.
Sequencing work was still slow due to non-receipt of samples in time from states

Through genome sequencing, it is known which strain of corona virus present in the sample. Among the 4000 samples that were sequenced, 10 types of corona virus were also found, one of which is the A3I form, which is the most rapidly transmitted form in India. Sequencing has been going on since June at the CCMB lab in Hyderabad. CCMB Director Dr. Rakesh Mishra said whether the new look that has been received in Britain is in India or not? It cannot be detected by RT-PCR or any other investigation, it will be known only when the sample has genome sequencing.
All countries are giving information on the online portal
Dr. Mishra said that work on genome sequencing has started all over the world at the time of Lok Down. An online portal has been created on which all the countries of the world are giving information about their own genome sequencing. Genome sequencing of nearly three lakh samples has been done from all over the world. So far, 17 types of forms have been detected. Out of this, 10 are in India, which have come to the country through those returning to India from different countries. The new look that has emerged in Britain is the 18th strain.
States will have to be serious only if they will benefit
Experts say that states will also have to be serious towards genome sequencing. Due to the large number of samples sequenced, the exact status of the corona virus can be detected. If it does not, it will be difficult to understand corona infection. The situation so far is that most of the states are not able to send samples to genome sequencing labs or the states that are doing so are sending very few samples.
Fastest spreading strain found in Delhi
Sequencing of 1218 samples has been done from Maharashtra, of which 1134 have got A2A form. A2A is found in 564 of 672 in Telangana and 588 out of 622 in Gujarat. But so far, 418 samples of genome sequencing have been done in Delhi and out of these, A3A train has been found in 245. This form of the virus spreads rapidly. Therefore, three waves of corona have been seen in Delhi.
In Karnataka, 59 out of 258 patients found A3I and 138 in A2A strain whereas in 48 sample samples, strain was not detected. A2A strains are the highest in West Bengal and Orissa right now. But Odisha is the only state where B4 strain is also high among corona patients. This strain is more deadly than others. In Haryana, 99 out of 118 sample A2A suffers. There are 106 strains out of 115 in Uttarakhand.
Sequencing 4118 samples in 20 states
Sequencing of 4118 samples has been done so far from 20 states of the country. Of these samples from 35 labs, 66.12 percent are male and 33.6 percent are female. As of now, it has been found that the corona virus of India has the highest A2A form, which has lower immunity than other forms. Till the lockdown, B4, B, A3A, A1A, B1 forms had been infected in the country.

www.amarujala.com