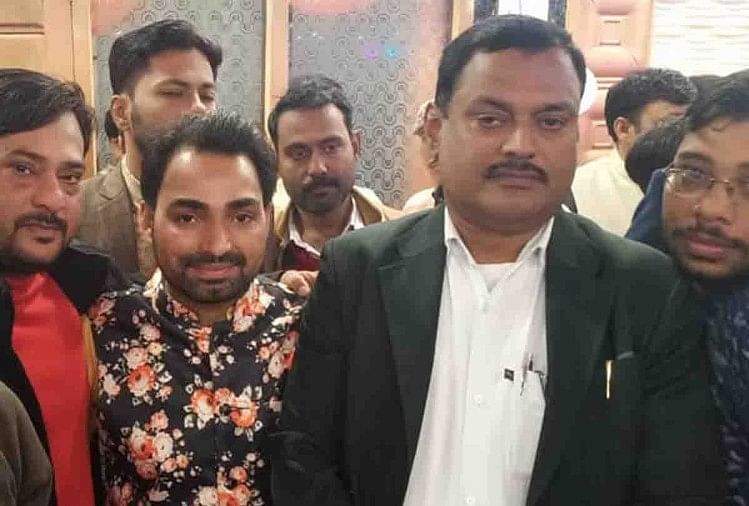 India News
Kanpur Bikru Kand Vikas Dubey's Brother Surrendered In Court
On December 23, 2020 by admin
News Desk, Amar Ujala, Lucknow
Updated Wed, 23 Dec 2020 12:46 PM IST
Vikas Dubey accused of Bikeru scandal
– Photo: amar ujala
Deep Prakash, brother of Vikas Dubey, accused in the Bikeru scandal and killed in a police encounter, surrendered in court on Wednesday. The police had been searching for him for several days. Commissioner of Police DK Thakur said that the accused will now be questioned on remand.
Before this, Deep Prakash had reached the court on 19 December to surrender, but the police got a clue that he escaped once again. A reward of 20 thousand rupees was announced on Deep Prakash. He has been booked in several sections including forgery at Krishna Nagar police station in Lucknow.
Earlier on Tuesday, the licenses of the realities of some and close people of Vikas Dubey were revoked after hearing in the District Magistrate's Court on Tuesday. Licenses of Anjali Dubey, Babu Singh, Akhilesh Kumar alias Chhote Shukla and Ramchandra have been revoked. Earlier, licenses of more than a dozen people associated with Vikas Dubey have been revoked.
SIT gets evidence of corruption charges against Anant Dev
CO Devendra Kumar Mishra, who was martyred in the Bikeru scandal, had made several allegations of corruption against IPS Anant Dev. This has been revealed after the call recording of CO went viral. The SIT has also found evidence of corruption in the investigation. These recordings have been included by the SIT in its investigation. More than thirty call recordings have gone viral since the incident. It has recordings of conversations of several officers including Jai Bajpai, Eastern DGP of Shaheed CO.
Whatever the CO talked about, he definitely said something about Anant Dev. Accuse him of corruption. From building a house, he also mentioned about making all properties and connivance. On this basis, the tenure of Anant Dev is being investigated on the recommendation of SIT. It is believed that after this investigation, vigilance investigation will start.

www.amarujala.com