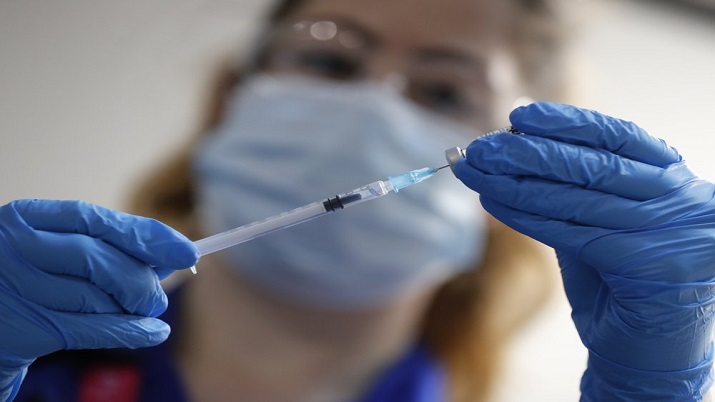 New Delhi. The government on Wednesday launched a technology competition to invite solutions on behalf of IT companies and start-up companies to strengthen digital platform Kovin, which is used to launch and accelerate nationwide Kovid vaccine delivery Will go. The Union Ministry of Health and Family Welfare has announced the launch of the 'CoWIN' Challenge with the Ministry of Electronics and Information Technology. This challenge has been initiated to strengthen the system of the Kovid Vaccine Intelligence Network (CoWIN). It will be a digital platform to be used to effectively rollout and enhance the mechanism for nationwide Kovid vaccine delivery system.
According to the information, the winners of this Grand Challenge will get gifts worth a total of 3.85 crores. Union Minister Ravi Shankar Prasad said in this regard, 'India's innovators have played a very important role in our fight against Kovid-19. I invite all innovators and startups in the country to participate in this Grand Challenge launched to strengthen the Covin platform for the vaccination program being launched across the country. '
The government is increasing the use of the Electronic Vaccine Intelligence Network (EVIN) system, which provides accurate information about the vaccine's storage temperature at all cold chain points in the country, to address the delivery and monitoring needs of the Kovid-19 vaccine Can go A statement said that the competition will be jointly conducted by the Ministry of Health and Family Welfare and the Ministry of Electronics and IT. The Ministry of Health is looking for technical solutions that address issues of portability, transportation, queue management, reporting and monitoring mechanisms to deal with any adverse situation after vaccination.
Those who come in second place will get 20 lakhs
The top 5 applicants will be made available with the CoWIN API (Application Programming Interface), intended to prove the capability of their solutions for possible integration with the platform. Every applicant shortlisted will have an opportunity to raise Rs 2 lakh at this stage which will cover their logistic needs. The top 2 contestants will be rewarded 40 lakh and 20 lakh respectively.
Prasad said that innovative startups and emerging tech experts have been invited to participate in this challenge. Interested people can register on this website. The registration will start from 23 December and its last date will be 15 January. The top five applicants will be provided with the Kovin API (Application Programming Interface), which will prove the effectiveness of their solutions with the platform.
Earlier this month, Prime Minister Narendra Modi said that mobile technology would be used for mass vaccination against the epidemic. IT Minister Ravi Shankar Prasad said in a statement, "India's inventors have played a key role in our fight against Kovid-19. I am looking forward to the big challenge of strengthening the Kovin platform to introduce the Kovid-19 vaccination program in India. Inviting inventors and start-up companies. "



www.indiatv.in