News Desk, Amar Ujala, Agra
Updated Tue, 22 Dec 2020 10:11 AM IST
Accident in Yamuna Expressway: car caught fire
– Photo: Amar Ujala
abstract
Horrific accident occurred on Mile Stone 160 of Yamuna Expressway in Khandauli area
Fire in the car after hitting the container, five people were burnt alive
Detailed
A severe accident took place on Tuesday morning in Agra, Uttar Pradesh. A car collided with a container on the Yamuna Expressway. The car caught fire. In the accident, five people on board the car were burnt to death. The container also caught fire after the collision. Police reached the information and sent the bodies for postmortem. The dead have not been identified yet. The police is trying to do this.
The accident took place in Khandauli area around 4.30 am. The car was going from Agra towards Noida. The car collided with the moving container near Mile Stone 160 of Yamuna Expressway. The car caught fire after the collision. The employee of the expressway booth informed the police. By the time police reached the spot, the driver had left the container and fled.
ALSO READ- NCB investigation revealed: Drug trade spread in nine states, 'Agra gang' strings attached to foreign countries
On receiving the information, the fire brigade also reached the spot. Somehow the fire was extinguished. By then all the occupants in the car had died. The container driver is reported to have abruptly twisted the container. The car coming from behind was in high speed. This caused the car to uncontrollably hit the container's diesel tank. Due to the car central lock after the accident, the occupants could not open the door.
Door not open due to central lock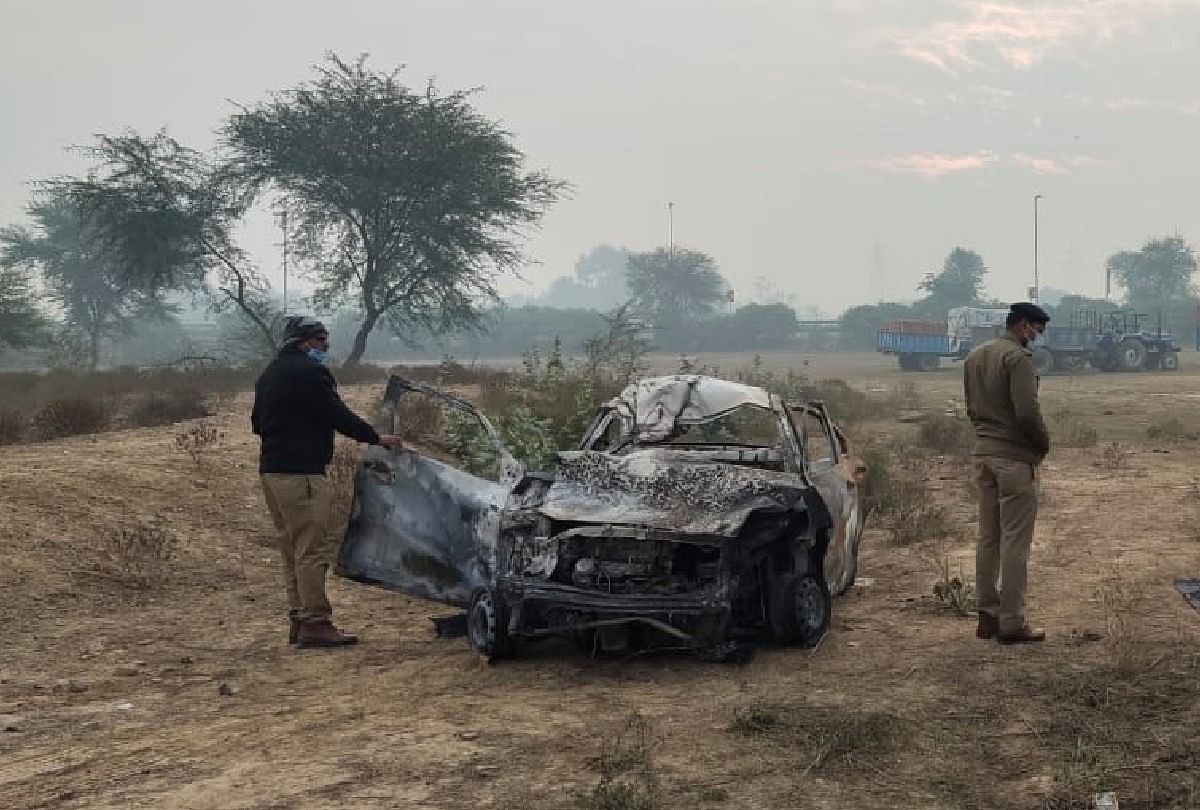 Accident in Yamuna Expressway: Accidental car
– Photo: Amar Ujala
People in the car did not even get a chance to get out. The car became a fireball, the people present there were helpless to save them. Police say one child, one woman and three men are seen among those who burn alive. The dead bodies have not been identified. Train number is from Lucknow district. It is registered in Unnao. Identification is being tried through this.
Keep reading amarujala.com to stay updated with the news of your city. Amar Ujala of Agra Facebook page To like and follow Click here can do.
read ahead
Door not open due to central lock

www.amarujala.com