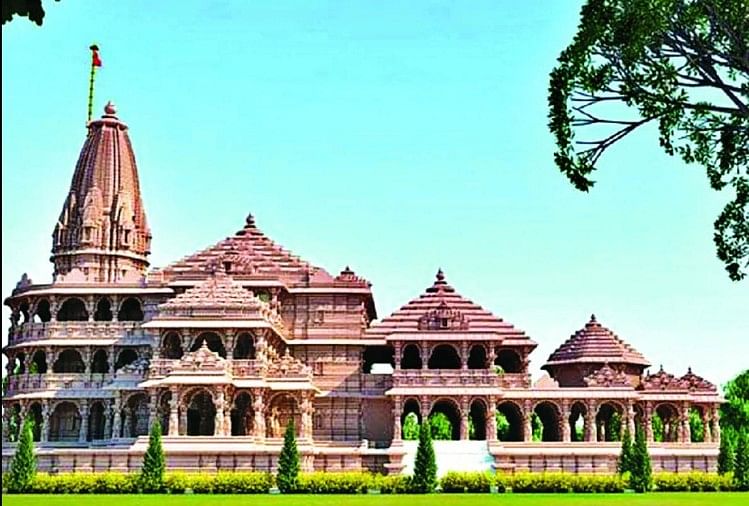 India News
Rss Will Seek Contribution For Ram Mandir In Chandigarh – Rashtriya Swayamsevak Sangh will seek door-to-door cooperation in construction of Ram temple, minimum receipt will be Rs 10
On December 22, 2020 by admin
For every person's participation in Ram temple construction and for their worship, some parts from every house reached Ayodhya, for this purpose Sangh Parivar will contact 2 lakh houses of Chandigarh. With a minimum receipt of Rs 10, the cooperation amount will be sought from them. This campaign will be started on 14th January on the occasion of Makar Sankranti, which will run till 27th February.
The organization minister of the Rashtriya Swayamsevak Sangh, Chandigarh, Dinesh Kumar said that funds are being sent from all over the country for the construction of a grand temple of Prabhu Shriram. Dinesh Kumar said that the government has formed a trust on the direction of the Supreme Court. 12 thousand crores is not a big deal for the government, but every person has fought for the construction of Shri Ram temple, so every person must cooperate in the construction of the temple, so that no government, individual or society can dominate the temple. are.
This temple should belong to every person. Hinduism Mahasabha commander Anuj Sehgal said that different dimensions of the Sangh are meeting at their level. There will be a provincial mass meeting on 13 January. In this, the outline of this campaign will be prepared.
Convenor and co-convenor will lead the campaign
A Convenor and a Co-Convenor will be assigned the leadership for this campaign. According to sources, a Sangh official will be entrusted with the responsibility of co-convenor to the convenor and Vishwa Hindu Parishad official so that the amount collected from the entire province is properly transferred to the trust for the construction of the Ram temple. Apart from VHP, the office bearers of Bharat Vikas Parishad, Hindu Samaj, Arya Samaj, Seva Bharti, Hindu Dharma Mahasabha had a meeting with union officials last week. There was a discussion on the upcoming strategy for this campaign.
BJP's role not yet decided
BJP's role in this campaign is not yet decided. Officials of the Sangh and Vishwa Hindu Parishad say that this campaign is not politically motivated, so the role of political parties is not decided in it at the moment. As a common man, if someone wants to cooperate, the doors are always open for him. Politics has no place in the construction of Ram temple.
The government can also build the temple at its own level, but every person must cooperate in it so that every person can have equal rights on this temple. -Dinesh Kumar, Organization Minister, RSS
Right now meetings are going on. Will soon start public relations for this big campaign. People can donate from 10 rupees according to their faith. So that they can also be supported in this great work. – Suresh Rana, State Incharge, Vishwa Hindu Parishad

www.amarujala.com