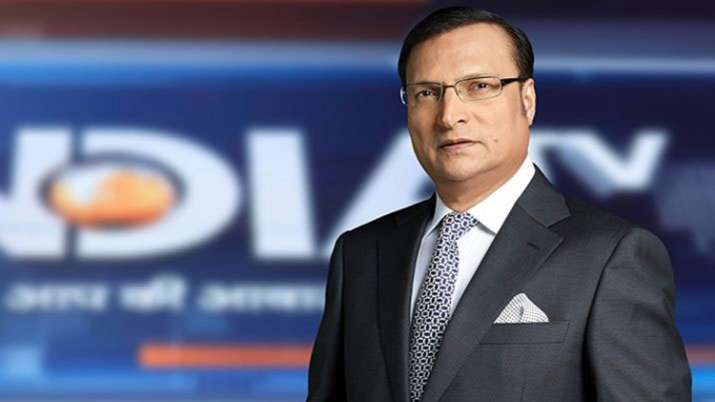 India News
Rajat Sharma Blog: New variant of Coronavirus, utmost caution is the need of the hour | Corona's new look extremely dangerous, take extreme precautions
On December 22, 2020 by admin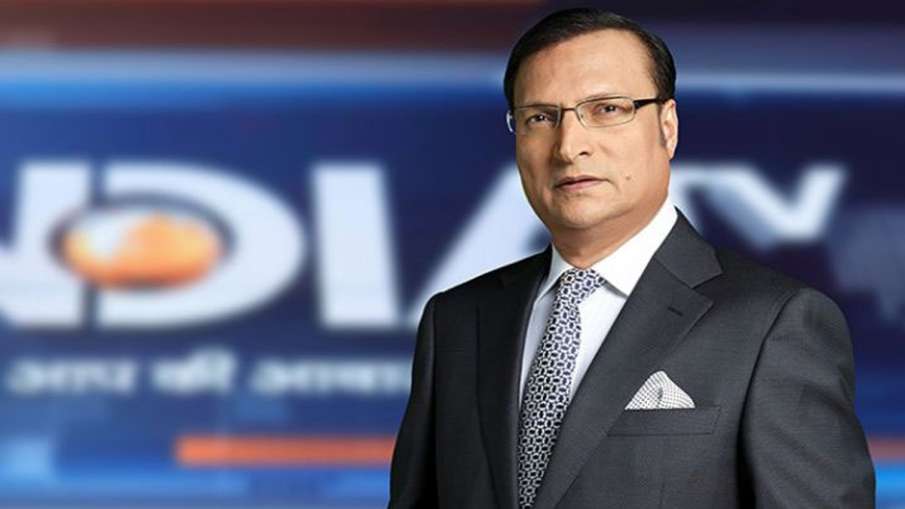 UK scientists have identified a new form of corona virus which is extremely deadly. This new virus is spreading rapidly among people in southern England. The threat of this deadly form of corona has started looming all over the world. Due to this new form of corona, cases of corona in Britain have increased rapidly. On Saturday, Prime Minister Boris Johnson imposed a tight ban on London and the surrounding area.
The situation is worst in Britain. 35 – 36 thousand new cases are coming in a day. Most of these cases are found in London and surrounding areas. The problem is that 95 percent of these cases are new strains of corona virus. Therefore, in areas where more cases of corona are being found, lockdown has been implemented again till December 30 in those areas. Children and the elderly are at greater risk of this virus. An epidemiologist at Imperial College, London, said that there were indications that this new form of corona has a very fatal tendency to infect children.
Britain, France with the new incarnation of Corona. There is panic in all European countries including Germany, Switzerland, Netherlands, Belgium, Poland, Spain and Russia. People have been asked to stay in homes. Strict restrictions have been imposed. Flights to and from the UK have been discontinued. Countries like Jordan, Hong Kong, Israel and South Africa also banned flights to and from the UK with immediate effect.
India also announced on Monday that neither a flight from India to the UK nor a flight from the UK would come to India from twelve o'clock on Tuesday night till midnight of 31 December.
The new form of corona virus has emerged that spreads 70 percent faster than the old virus. It is being said that earlier if someone came in contact with a person suffering from Corona virus for five minutes, then he could get infected but now the new virus has come if someone in contact with an infected person has just thirty forty seconds. If you come for it, then that too can be a victim of virus. It spreads so fast that it is difficult to control.
According to the World Health Organization, this new form of the virus was first observed in south-east England. This came to the attention of researchers when it was seen in excess in samples taken from parts of South England. These samples were collected in early September from patients infected with Kovid 19. This new form of corona virus has eight mutations on the spike protein that causes the virus to rapidly infect cells inside the body. Vaccines and anti-body drugs target these spike proteins but it is still unclear whether the vaccines that have been developed will work on this new form of corona. This new form of corona is more contagious and is spreading rapidly due to which countries around the world are alert about it.
In view of this new threat of Corona, Christmas celebrations in Britain and European countries have already ended. Markets in London and other cities in Europe where stores were up until last week are now deserted. Thousands of people were crowded just before the lockdown was announced on London's famous Oxford Street, shops were open but after the lockdown was announced, the picture of the whole of London including Oxford Street, Trafalgar Square was changed. There was silence in the entire area. Apart from London, the people in South-East England and East England are facing the most problems. Lockdown is strictly enforced here. On Christmas, more than 10 million people are forced to be imprisoned in homes.
It became more difficult for Britain when France stopped containers going to England at the port and roads after the lockdown was announced. Basically, essential commodities like drinking water, food and drink for England come by road from France. The lockdown caused hundreds of trucks laden with goods going to the France border to England. The Port of Dover in Kent was also closed. But later on the request of the Government of England, the French Government has allowed a very limited movement from the Port. Ten thousand trucks travel daily from Port Dover. Eurostar train services from London to Paris, Brussels and Amsterdam have been closed for 2 days. Italy has prohibited the entry of citizens who have stayed in Britain for at least 2 weeks. Those who have already reached Italy have been quarantined.
India has made RT-PCR test mandatory for all travelers coming from UK. The Maharashtra government has imposed curfew in Mumbai and all major cities of the state from December 22 to January 5 from 11 am to 6 am. However buses and taxis are excluded from this night curfew. All passengers coming from UK, Europe and Middle East will be quarantined when they arrive in India. Around 2,000 BMC doctors and nurses will be deployed for the passenger test.
This is such a big tragedy that the Corona vaccine has not yet come fully and only emergency use has started, in such a situation this new trouble has come. Christmas is the largest festival in England and Europe. People wait for this occasion throughout the year and in such a situation, when the lockdown occurs, how much feeling is created and people get depressed. It is difficult to guess this sitting in India. There is a strict lockdown in southeast England. People cannot even leave the house for necessary work. Important items are also being delivered to the house. Think how will the situation be.
However, there is news of relief for India. For the first time since July 1, Corona's daily cases have fallen below 20,000 on Monday. The number of new cases on Monday was 18,588. At the same time, active cases decreased to below three lakhs after 160 days. At the same time, in Maharashtra, the worst affected state of Corona, less than 60,000 active cases were registered on Monday.
But the good thing among all this is that from next month, the process of applying Corona vaccine in India can start. Union Health Minister Dr. Harsh Vardhan informed that the work of giving Kovid-19 vaccine to people will start in India from January. He told that the biggest priority of the government is that the vaccine should be safe and effective. Dr. Harsh Vardhan said that the regulator will analyze all the vaccines and in the next 6-7 months the capacity to provide vaccines to 300 million people will be achieved.
The new form of Corona virus has not yet reached its country. Therefore, taking utmost care is the best time. Until a safe vaccine is introduced into the country, people at large should be vigilant. People do not need to panic. The formula is the same, masking and keeping distance. The hands have to be sanitized. Only then can people remain free from the outbreak of this deadly virus. (Rajat Sharma)
Watch: Aaj Ki Baat, complete episode with Rajat Sharma 'December 21, 2020



www.indiatv.in