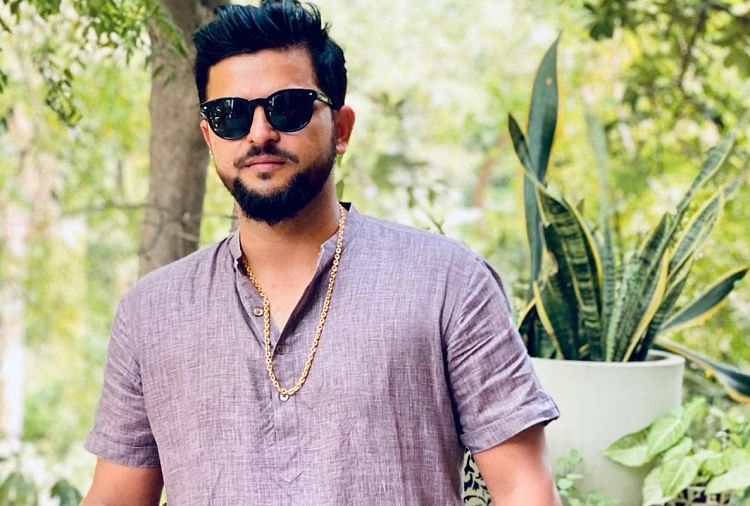 India News
Mumbai Police Book 34 People Including Cricketer Suresh Raina & Some Other Celebrities Dragonfly Pub Covid Norms
On December 22, 2020 by admin
News Desk, Amar Ujala, Mumbai
Updated Tue, 22 Dec 2020 12:48 PM IST
Cricketer Suresh Raina (File Photo)
– Photo: Facebook
Maharashtra Police has registered a case against 34 people under the provisions of 188, 269, 34 of IPC and MMDA. It includes some other celebrities including cricketer Suresh Raina. The case has been registered after a raid at the Dragonfly pub. In fact, the pub was kept open for longer than the allowed time limit and the Kovid norms were not followed. This information has been given by Mumbai Police.
Police book 34 people including cricketer Suresh Raina & some other celebrities under Section 188, 269, 34 of IPC & provisions of NMDA after a raid at Dragonfly pub for keeping establishment open beyond permissible time limit & not following COVID norms: Mumbai Police

– ANI (@ANI) December 22, 2020
A Maharashtra official said that the police raided a club near Mumbai airport in the early hours of Tuesday and arrested 34 people from here. The police action came after the state government announced a night curfew in municipal areas on Monday amid continuing concerns over the new strain of Corona virus spreading in Britain.
Also read- FIR against Indian cricketer Suresh Raina, Mumbai Police has filed a case, know the whole case
Acting on a notice, the police raided the club located in Sahar area near the airport at around 2 pm. The police officer said that they arrested 27 customers and seven employees present at the club. A case has been registered against them under relevant sections of the Indian Penal Code (IPC) and Section 188 (disobedience to duly ordered by public servant).
Please tell that this club located in a five-star hotel was not following the Corona rules. No one was wearing a mask nor was social distance following. According to police sources, many big personalities of Bollywood were also involved in the party. At present, no name has been revealed. Action has also been taken on the club operator.



www.amarujala.com