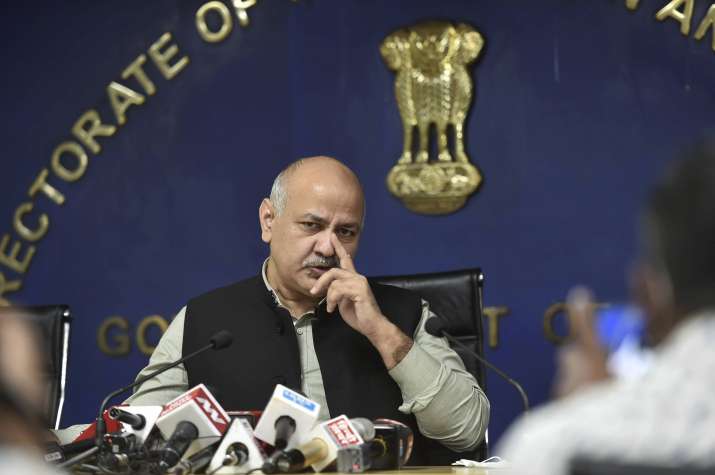 India News
Manish Sisodia challenge to siddharth nath singh for debate CM Yogi's minister challenged by Delhi Deputy Chief Minister, said- "I will wait …"
On December 22, 2020 by admin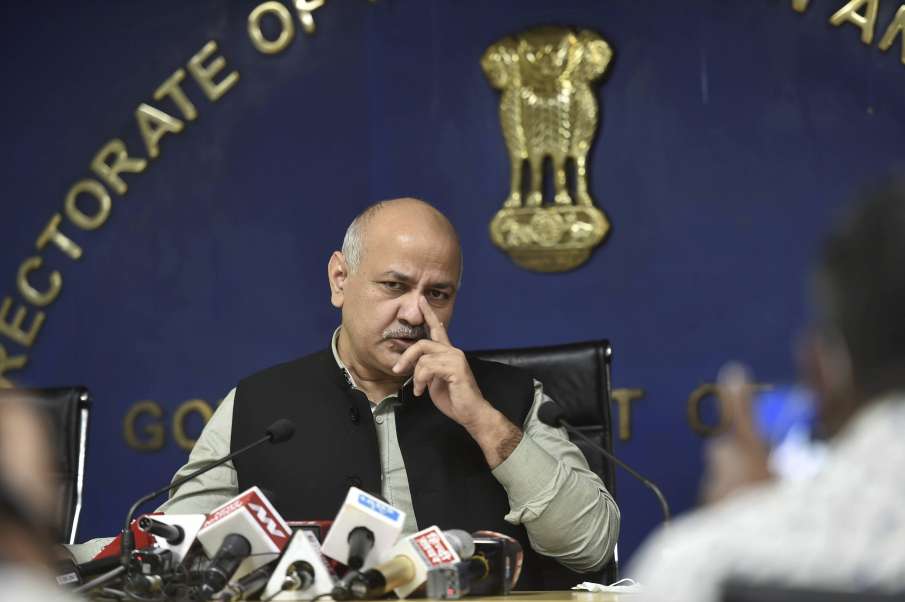 Lucknow: Delhi Deputy Chief Minister Manish Sisodia reached Lucknow on Tuesday and challenged Uttar Pradesh Government Minister and Spokesperson Siddharth Nath Singh to debate on the status of education and 'Kejriwal Model of Delhi vs Yogi's Uttar Pradesh Model'. Sisodia, who arrived here with Aam Aadmi Party (AAP) Uttar Pradesh in-charge and MP Sanjay Singh, also placed Siddharthanath Singh's chair next to him for an open debate at Kaiserbagh's Gandhi Bhavan and a cutout of Siddharth Nath was placed behind the chair.
During this talk to reporters, Sisodia said, "I will wait for Siddharth Nath Singh and I am sure that he will come forward for the debate." Sisodia said, "I got education, health, first time from the leaders of Uttar Pradesh It is nice to hear of electricity. "He said that" When the people of UP formed the BJP government, people were asking what did we get, while the people of Delhi formed the government of Kejriwal, then the condition of the government schools there improved and Good results started coming. "
Sisodia said that "the fees of private schools in Delhi were not allowed to increase in five years, while in Uttar Pradesh it increased manifold." In Uttar Pradesh, electricity prices are constantly increasing and Delhi gets electricity for 24 hours, but I do not need to tell how much is coming in the cities of Uttar Pradesh. "Sisodia said that" UP's condition has gone from bad to worse while five years In Delhi, the condition of Delhi became better and this is because the people of Delhi have chosen an honest government.
During this period, a video of one-and-a-half years ago was also shown to journalists about the better condition of Delhi's government schools. Sisodia tweeted on Tuesday before visiting Lucknow. "I will be in Lucknow today on the call of Kejriwal model vs Yogi ji's open debate on Uttar Pradesh model and I hope that Minister Siddharth Nath challenged the debate A list of ten schools rejuvenated by Yogi ji will definitely come where there have been improvements in infrastructure, results etc. "
Siddharth Nath Singh tweeted four days ago, "Before you invite the debate, please correct the condition of your schools Manish Sisodia ji and this is the second term (term) of Arvind Kejriwal." Three days ago, Chief Minister Yogi Adityanath had said in a program organized at his official residence that all the children of Delhi's population study in our basic schools.
Then, referring to his statement, Delhi Chief Minister Arvind Kejriwal had tweeted, "It is the responsibility of every government, whether it is 5 lakhs or 5 crores, to provide good education and bright future to the children. Good governments do not make excuses. "Sisodia reacted on Twitter only." Now this excuse will not work, Yogi ji, if you cannot give good education to the children of Uttar Pradesh with a large population, then it is your inability. "
It is worth mentioning that Arvind Kejriwal posted a video on Twitter on 15 December, in which he announced the Aam Aadmi Party's fight in the Assembly elections in Uttar Pradesh in 2022 and since then the BJP government of Uttar Pradesh and Delhi That the war between the AAP government has intensified.



www.indiatv.in