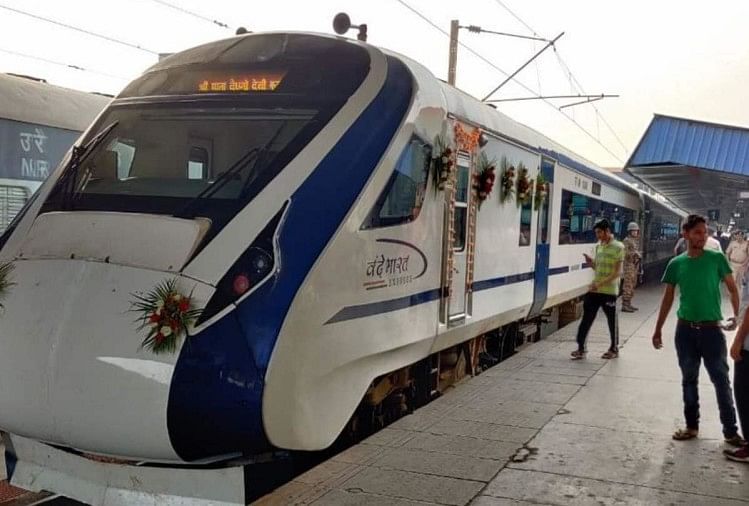 India News
Indian Railways Disqualified The Bid Of A Consortium Of A Chinese Joint Venture For The Manufacturing Of 44 Vande Bharat Trains
On December 22, 2020 by admin
News Desk, Amar Ujala, New Delhi
Updated Wed, 23 Dec 2020 02:59 AM IST
The company of China involved in making the Vande India train set has suffered a setback. Railways have disqualified Chinese joint venture CRRC-Pioneer Electric (India) Private Limited. The cost of this tender is about Rs 1,800 crore.
The bids of only two domestic companies BHEL and Medha Servo Drives are valid now. It has been revealed by the sources that Medha had earlier got the contract for the construction of two such train sets as she had the lowest bid.
Only three companies bid for the tender, which included a joint venture between Beijing-based CRRC Limited and India's Pioneer, which has a plant in Haryana. Medha, BHEL and CRRC-Pioneer Electric India Kevan were the only three companies to have made their bids in the project. This included construction of 44 cm high speed Vande Bharat train set. It took the Railways almost four weeks to evaluate the tenders and take a final decision.
Let me tell you, the Railways had invited bids earlier this year for the construction of Vande Bharat trains. Meanwhile, tensions on the Indo-China border became a major issue in Ladakh. After this the tender was canceled. The ministry also said that the decision was taken on technical grounds.

www.amarujala.com