There is a hub of Pakistani terrorists in Naqiyal and around 7 big training camps of terrorists run here. Here Lashkar-e-Taiba terrorists are trained. Kotli is another major stronghold of terrorists, which is 50 km from here. It is written on the board that Rawalpindi is at a distance of 178 km and within reach of Islamabad Well Within Range, ie Indian Army.
POK just half a kilometer away
Here the post keeps firing from Pakistan. Two days earlier, Pakistan violated cease fire and used weapons of higher caliber. Where previously small weapons were used, now Pakistan is using all kinds of weapons. Here we also found evidence of the nefarious antics of Pakistan. There are still bullet marks in the glass and the remains of the mortar fired by the Pakistani Army are also present here. Which has the stamp of Pakistani Ordinance Factory. In September, there was continuous fire for two days.
Attempt to infiltrate terrorists under the guise of ceasefire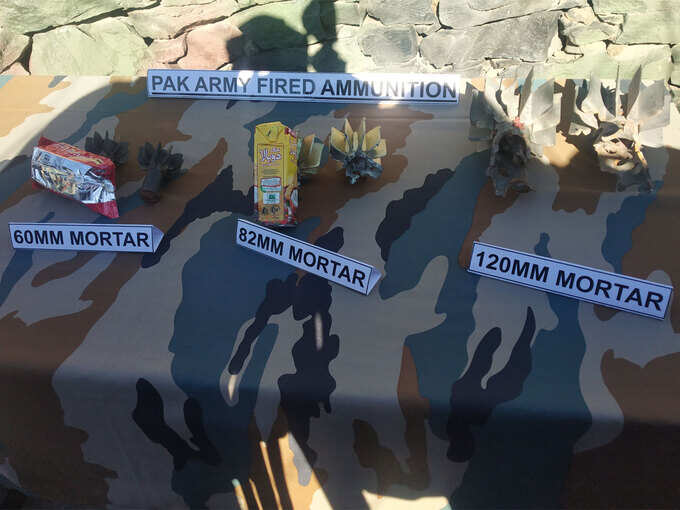 Under the cover of ceasefire, Pakistan tries to infiltrate the terrorists. Naqiyal is close from here, so the most intrusive attempts are made here. On 1 December, a group of 6 terrorists tried to infiltrate. The Indian army killed three militants and three escaped. Due to the dense forest here, terrorists try to sneak in more. But Indian soldiers are vigilant day and night and do not give any chance to the terrorists.
Pakistan keeps a close watch on every nefarious act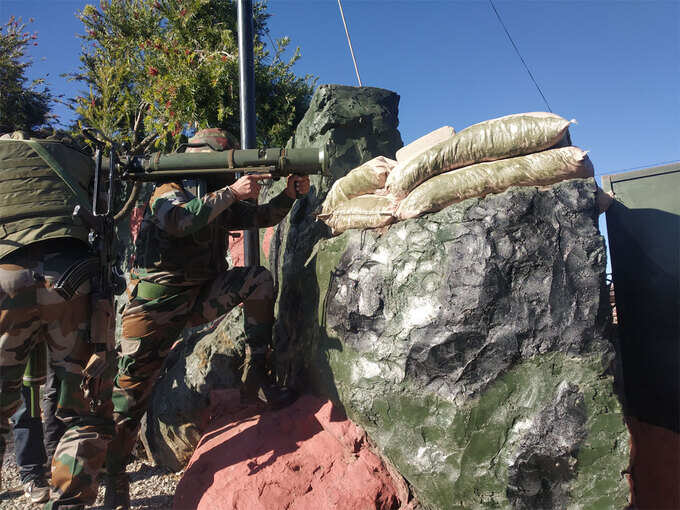 The Indian Army has installed several cameras so that every action happening near the line of control is monitored. The geographical situation here is such that the camera cannot reach everywhere. That's why Indian soldiers patrol in dense forests as well as ambus (ambush). There is also a lot of danger in it because then they are directly on the target of Pakistani sniper and artillery fire. But there is no shortage in the enthusiasm of Indian soldiers. When we went out to see the patrolling along with the soldiers, it was said that a clear track is visible, only to step on it. Even if the foot is moved here and there, the mine can be blasted from anywhere.
Domination of the Indian Army across the region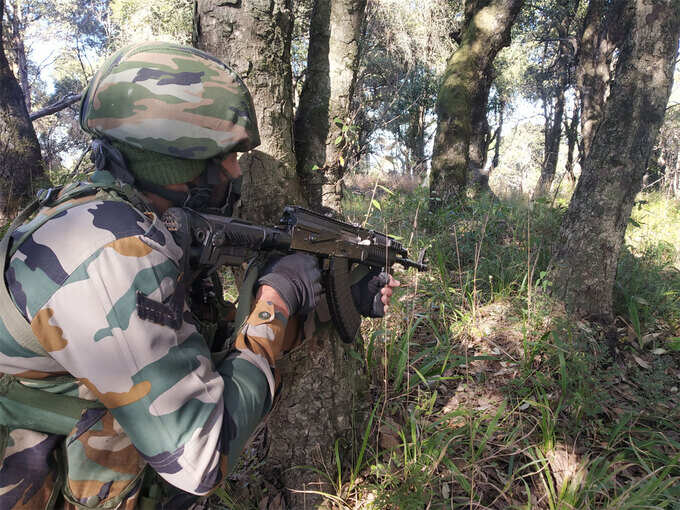 The ceasefire is violated almost daily by the Pakistani here. Asked a senior official whether there has been some change here after the tensions with China in LAC increased. He replied that it did not show any effect, but Pakistan's nefarious activities continue as before. Indian soldiers are very attentive so that Pakistan does not get any chance. He said that we have complete control over the situation, so that we can take action according to ourselves and not just react. The entire area has complete domination of the Indian Army.

navbharattimes.indiatimes.com