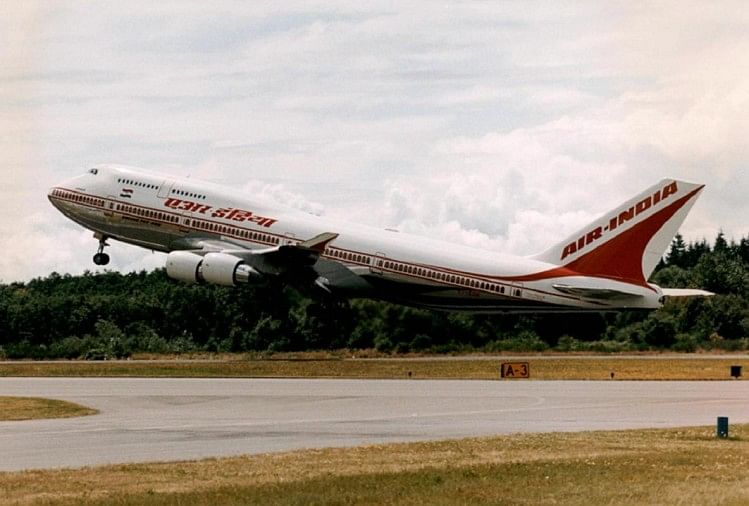 India News
Air India halts all flights to Saudi Arabia with immediate effect after kingdom suspend all commercial flights – Air India halts operations of Saudi flights, Kingdom suspended
On December 22, 2020 by admin
News Desk, Amar Ujala, New Delhi
Updated Tue, 22 Dec 2020 08:10 AM IST
Air India (File photo)
– Photo: www.boeing.com
Air India has halted all its flights to Saudi Arabia with immediate effect as the Kingdom has decided to suspend all its international commercial flights for 'Renewable Week'. This step has been taken at a time when a new strain of the corona virus has been detected in European countries.
The news agency SPA quoted an interior ministry source as saying that Saudi Arabia has also closed its land and ports for a week. The source said that the flight ban imposed for a week can be extended until medical information about the nature of the virus becomes clear.
Various flights from Jeddah and Riyadh to Hyderabad and other Indian cities have been canceled. All flights to India were fully booked as NRIs were returning home before the end of the year to take advantage of their annual leave. Air India official Mohammad Fayaz said, "Unless the flight permission is restored, all flights will be canceled."
Also read- Corona's new strain in Britain uncontrolled, Saudi Arabia suspended international flights
The latest Saudi Arabian travel ban has had a severe impact on foreigners living in the country and the Indian community. Already, Saudi Arabia has prohibited the entry of a person who has been in India or other two countries for 14 days prior to his arrival. Unlike their other counterparts, Indians are not allowed to enter Saudi Arabia directly, they are allowed to enter Saudi only 14 days after being away from India as a Kovid-19 precaution.
Indian officials are constantly trying to reach an air bubble agreement with Saudi Arabia to allow direct passenger flights. Unable to enter Saudi Arabia directly, NRIs spend 14 days in other countries mostly in Dubai after returning from India. They are then allowed to enter Saudi Arabia.

www.amarujala.com