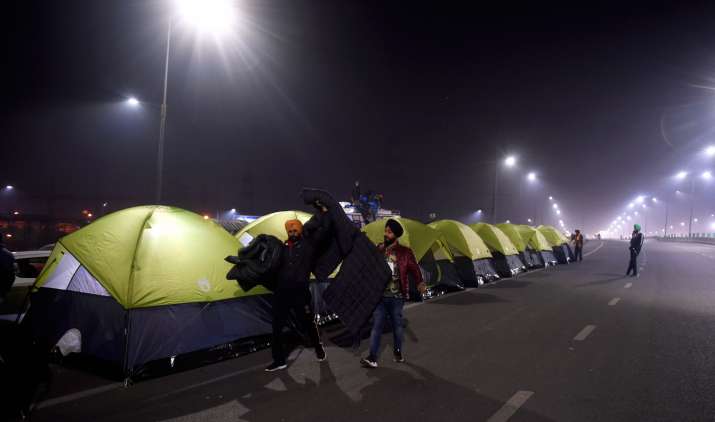 India News
Weather News Latest Updates Winter in Delhi coldest day Cold Wave Freezing weather | Winter @ 3.4: Cold winters in coldest day of the season, cold wave outbreak in Delhi, North India for next 5 days
On December 21, 2020 by admin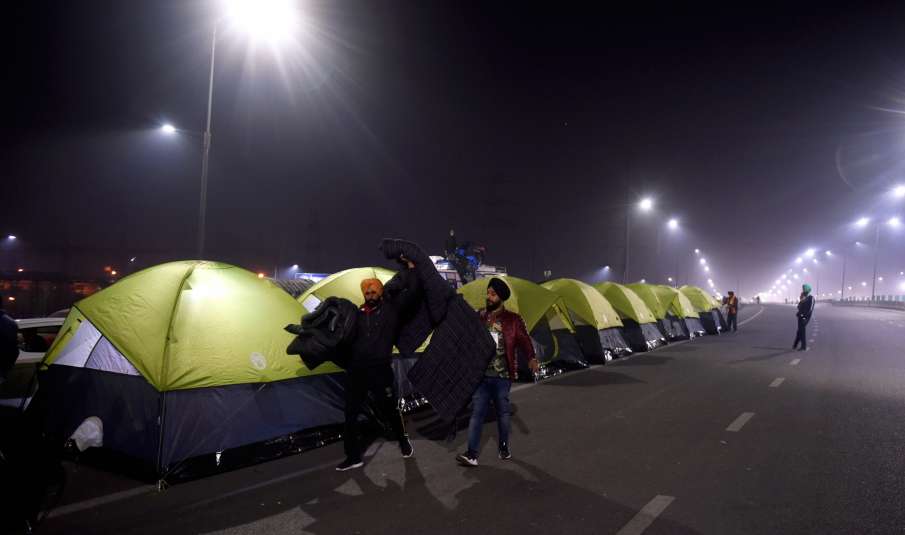 Outbreak of cold wave continues across North India including Delhi. In many areas of Jammu and Kashmir, Himachal and Uttarakhand where the temperature has been below zero for several days amid snowfall. At the same time, cold outbreak continues in the plains. Delhi recorded the lowest temperature of this weather on Sunday. According to the India Meteorological Department (IMD), the national capital had the coldest morning of the season and the temperature reached 3.3 degrees Celsius on Lodhi Road. On the other hand, the plains of Rajasthan, Uttar Pradesh and Punjab Haryana are getting very cold. Mount Abu, the highest hill station in Rajasthan, has been running below mercury-1.5 for four consecutive days.
The IMD was told that icy winds from the western Himalayan region covered by snow have sustained a cold outbreak in the city. According to the Meteorological Department, the minimum temperature is expected to be around 5 degrees Celsius for the next five to six days. Apart from this, no relief is expected from western Uttar Pradesh and Punjab Haryana.
40-day Chillai Kalan started in Kashmir
Minimum temperature at various places in Jammu and Kashmir improved slightly on Sunday, but the mercury in the valley remained below zero at night. The 40-day long Chillai Kalan phase is going to start from Monday, during which there is a great winter. Officials of the Meteorological Center said that due to the cloudy sky, there was a slight increase in the temperature in the entire Kashmir Valley last night but the minimum temperature remained below zero. He said that due to the winter, water lines and reservoirs in many areas of the valley froze.
Severe cold in Punjab, Haryana
Cold winds continued to rage in Punjab and Haryana for the last few days and according to the Meteorological Department, Adampur recorded the lowest temperature which was at zero degree Celsius. While Adampur was the coldest place in Punjab, Amritsar is also experiencing a cold winter. Narnaul was the coldest place in Haryana with a minimum temperature of 2.4 degree Celsius. There has been a slight respite from the severe winter in most parts of Rajasthan, where the minimum temperature on Saturday night was minus 1.5 degree Celsius in Mount Abu.
Rajasthan rolled mercury
The Meteorological Department has predicted a minimum temperature rise of 2 to 3 degrees Celsius in most parts of Rajasthan in the next 48 hours and a relief from cold wave in the state from Monday. It was 1.6 degree Celsius in Churu with slight improvement in the plains of the state. Apart from this, it was recorded at 2.0 ° C in Sikar, 2.8 ° C in Bhilwara, 2.9 ° C in Pilani, 4.0 ° C in Chittorgarh, 5.2 ° C in Vanasthali, 5.9 ° C in Sriganganagar and 6.3 ° C in Kota. The capital city of Jaipur had a minimum night temperature of 7.6 degrees Celsius, although it was a sunny morning on Sunday.



www.indiatv.in