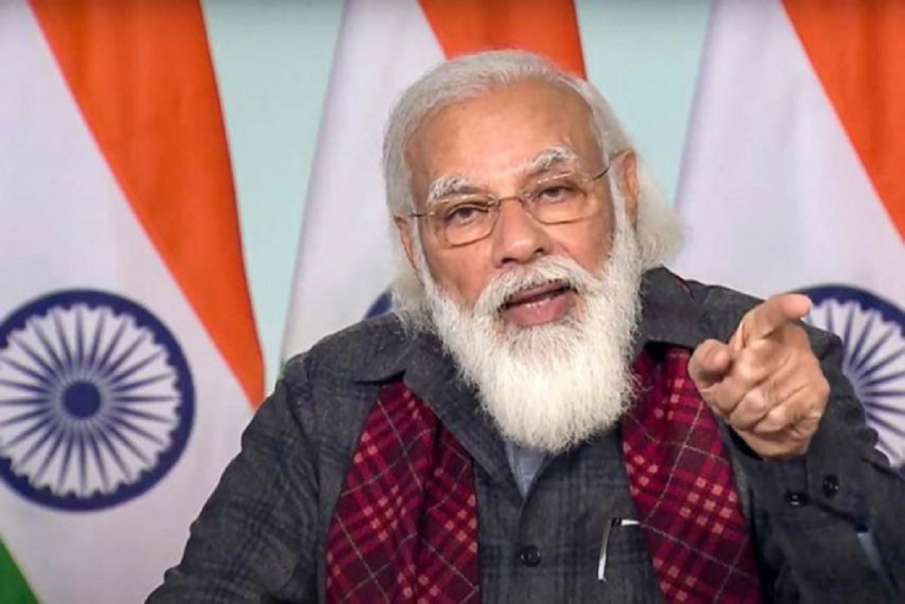 New Delhi: Describing Vietnam as an important partner of India, Prime Minister Narendra Modi said on Monday that cooperation between the two countries can contribute to maintaining peace and stability in the Indo-Pacific region. At a digital summit with Vietnam's Prime Minister Nguyen Xuan Phuc, Modi said that India views its relations with Vietnam from a long-term and strategic perspective. "Vietnam is an important pillar of India's Act East policy," he said. He said that the scope of a broad strategic partnership between the two countries is quite wide.
Modi said, "Peace, stability and prosperity are our common objectives in the Indo-Pacific region. Our cooperation can contribute to maintaining peace and stability in the region. "During the conference, a joint vision document between India and Vietnam and an action plan for bilateral partnership from 2021 to 2023 were also released. Modi said, "With this joint vision for peace, prosperity and the people, the world will send a strong message of the depth of our relations."
Seven important agreements on various topics like defense, scientific research, nuclear energy, petrochemicals, renewable energy and cancer treatment were also signed between the two countries at the conference. The Prime Minister said, "We are also taking new initiatives in the field of our development cooperation, and cultural conservation." All of these reflect our growing mutual cooperation and potential. "He said that there is a convergence of views on many challenges at the global level, and about the future of the region, and together we can pursue shared values.
"Next year both of us will be members of the UN Security Council together and so the importance of our cooperation on the global stage increases even more," he said. He praised Vietnam for tackling the corona virus epidemic and recently At the same time, in the wake of the damage caused due to floods and landslides, the countrymen also expressed condolences. He hoped that the relief material sent by India would help Vietnam in dealing with this situation.
India and Vietnam expanded their bilateral relations to overall strategic partnership in 2016, and defense cooperation remained one of the most important pillars in these rapidly growing bilateral relations. Both countries have a lot at stake in the Indo-Pacific region and they aim to explore possibilities for the region to increase cooperation there based on their respective approaches.
At the East Asia Summit in Bangkok last year, Prime Minister Modi proposed the establishment of the Indo-Pacific Ocean initiative to make meaningful efforts for the conservation and sustainable use of the maritime sector and the creation of a safe maritime zone. The ten-member ASEAN has put forth its vision for the region in a document titled ASEAN Outlook on Indo-Pacific (AOIP). Vietnam, a key member of ASEAN, has a territorial dispute with China in the South China Sea region. India has oil exploration projects in Vietnam's maritime border there.



www.indiatv.in