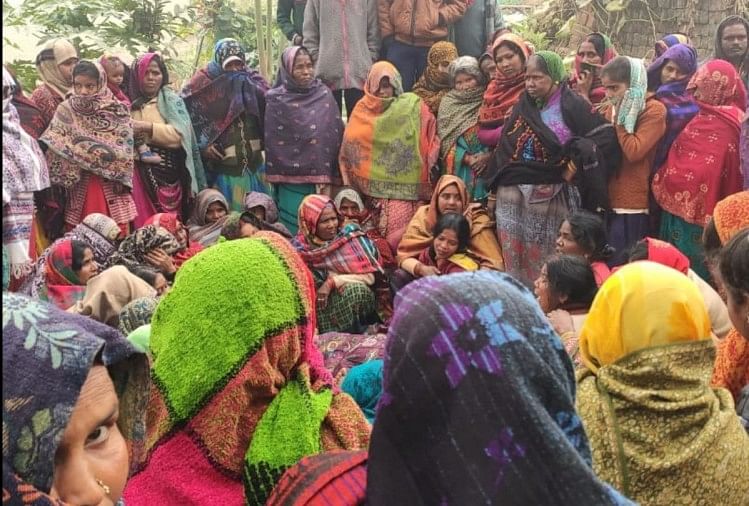 India News
Two sisters Died due to suffocation during Sleeping in Room at Gorakhpur – UP
On December 21, 2020 by admin
Crying family
– Photo: Amar Ujala.
Big news is coming in Gorakhpur district of Uttar Pradesh. Here, two of the three sisters sleeping in the same room died of suffocation due to cold. While the condition of one is said to be critical. After the information, the police reached the spot, got a panchnama and handed over the two bodies to the next of kin.
According to the information, in Majhalia village of Barhalganj police station area of ​​the district, three daughters of Awadhesh Prasad (20), Antima (18) and Nidhi (17) slept in a room on Sunday night by burning coal fireplace. Due to the lack of window and skylight in the room, the oxygen level decreased at night. In such a situation, two sisters Antima and Nidhi died of suffocation due to the smoke of the fireplace. At the same time, the statue is undergoing treatment in a private hospital in Barhalganj.
After the death of two daughters, father Awadhesh is in disarray. He told while crying that the three daughters had gone to sleep in the room after having dinner. There was no sound when I awoke at three in the morning of Monday, then the door was broken with an iron rod. During this time all three daughters were unconscious. Quickly the three daughters were taken to the hospital in a private vehicle. Where doctors declared two dead. While one is undergoing treatment. At the same time, after the death of two daughters of the family, the family members have been crying foul.

www.amarujala.com