Highlights:
Courts in Delhi acquitted foreigners accused in Tabligi Jamaat case
People of Alami Markaz and Bungalow Masjid are saying 'incomplete victory'
Said- There should be action on Arvind Kejriwal, also on electronic media
Salim, associated with tablig, said – made Muslims a scapegoat
Manimugdha S. Sharma, New Delhi
While acquitting foreign nationals accused in the Tabligi Jamaat case, the courts made very bold comments. This gave rise to new hopes for those who had been silently facing epidemics and neglect. But the Alami Markaz and the people of the bungalow mosque, where the program took place in March, call it an 'incomplete victory'. Spokesperson of Nizamuddin Markaz, Shahid Ali said, "Yes, we are happy with the verdict but this happiness is incomplete till the punishment is meted out to the friends. We want to take action against Chief Minister Arvind Kejriwal as his government only registered the FIR first. Had started. "
Ali also sought action on the parts of the electronic media that campaigned to discredit the Tabligi Jamaat, trying to show that these people were committing some kind of 'corona jihad'. He said that India has been embarrassed by this whole episode. He said, "The guests in this country take pride in Devo Bhava. These people came from many different countries. Which guest Devo Bhava did we show?"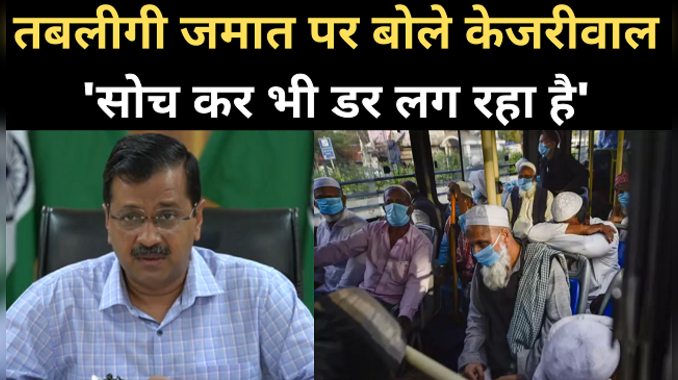 Tabligi Jamaat: Kejriwal said on allegations of negligence
For the first time in 100 years, the Jamaat was involved in controversies.
In his latest book Inside the Tablighi Jamaat, Zia-ul-Salaam writes that since coming into existence, the Jamaat was involved in a controversy for the first time. Salam writes, "For nearly 100 years, a non-political organization, the Tablighi Jamaat, has been engaged in a spiritual renaissance of Muslims and has done silently. It is not known to people other than its people, it did not form a front, did not hold press conferences." According to Salam, where the Jamaat-e-Islami and Jamiat Ulama-e-Hind settled in the Emergency, the Tablighi Jamaat remained intact.
Delhi court acquits 36 citizens of 14 countries from all charges
Salam wrote in the book, "When the Muslim community was angry after the debate on Shah Bano in 1985, the tabloids did not say anything … Neither spoke on Muslim personal law, nor did they say anything when the Babri mosque collapsed. Gujarat in 2002 This institution remained silent even after the riots in … When the anti-Muslim violence took place in Delhi in February 2020, the tablig members were in their mosques, cleaning themselves from within and personally engaged in betterment of themselves. . " Advocate Arif Ali Khan, who is associated with the Jamaat, said that the Jamaatis have nothing to do with the world.
They live above the ground and under the sky. They prepare themselves for life after death because that is the real life for Muslims. His interest is not in this mortal life. They never try to convert people, nor do they take money from people. Buy your tickets, food yourself. Even the poorest of the poor collect their own expenses. And yet they were accused of being paid agents of Pakistan. Can you guess how much it hurts because it is completely different from his life.
Advocate Arif Ali Khan, associated with Tabligi Jamaat
Nadeem Saifi, who is associated with Tablig, simply said, 'Very bad happened'. His brother Salim definitely talked to us. She appeared annoyed by the negative news going on in the media. Salim said that what the tablig works for, there was no need for a court decision. He said, "We were told wrong. The entire Muslim community was made a scapegoat. We were shown so bad that people in our own community started hating us. Is this fair? Tablig has always found himself within the community They don't hurt anyone. " Salim said, "Tablig's work will last till the doom. Prayer will be performed, there will be humble work, no one will stop."

navbharattimes.indiatimes.com