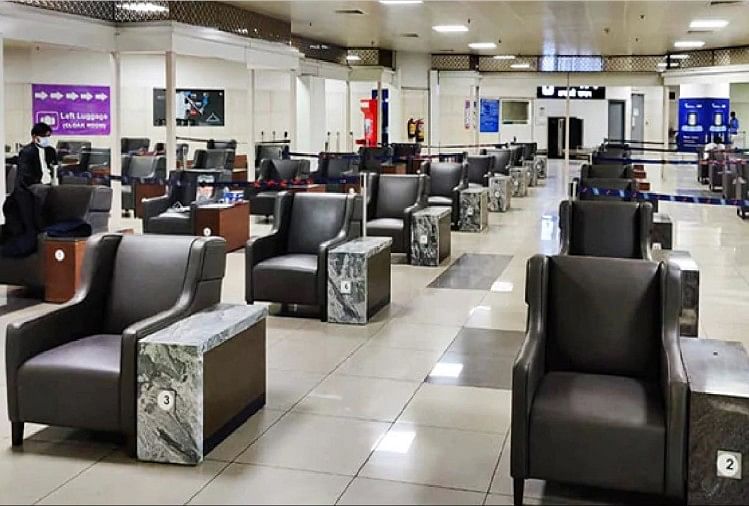 India News
Separate Isolation For Uk Fliers With Mutant Coronavirus, Health Ministry Issues Standard Operating Procedure Sop – Passengers coming from UK will be kept separate if found infected, SOP issued
On December 21, 2020 by admin
News Desk, Amar Ujala, New Delhi
Updated Tue, 22 Dec 2020 02:46 PM IST
Isolation mechanism
– Photo: newdelhiairport.in
The Indian government has become cautious due to the new form of Corona virus found in Britain. The government has ordered that a corona check will be conducted on travelers arriving from Britain on their arrival to India. At the same time, separate isolation will be arranged for any passenger who is found infected.
The Union Health Ministry has issued a 'Standard Operating Procedure' (SOP) in view of the virus that has surfaced in Britain. In the UK, the corona virus mutation is reported to have occurred with 17 mutations in the virus. Most of the young people are vulnerable to this virus. This virus is considered more dangerous. In such a situation, SOP has been issued for all the people who have come to India from Britain since November 25.
#IndiaFightsCorona #Unite2FightCorona

Health Ministry issues Standard Operating Procedure for Epidemiological Surveillance and Response in the context of new variant of SARS-CoV-2 virus detected in United Kingdom.https://t.co/K1afqwckwy pic.twitter.com/SMsuZbRqSl
— Ministry of Health (@MoHFW_INDIA) December 22, 2020
According to the SOP, if a corona infection is found in travelers coming to India from the UK from December 21 to 23, they will have to be examined separately for this particular strain (a new form of the virus). It will be the responsibility of the state government. Passengers will also have to provide 14 days travel details.
Also read: Awe of the new Corona: Eight positives in two flights from UK, six in Delhi and two in Kolkata
Accordingly, if the corona is infected by a passenger coming from Britain, they will be kept in the isolation center of the state government. The samples will be sent to NIV Pune for examination. If an ordinary corona virus is found in an infected person, it can also be kept in home isolation.
According to the SOP, but if a new form of corona is found in the person, then they will have to spend 14 days in government isolation. Where once again his corona will be examined. The person will be discharged only if samples come negative twice in an interval of 24 hours. At the same time, from November 25 till now, the Bureau of Immigration will give information about people coming from Britain to the state governments concerned.



www.amarujala.com