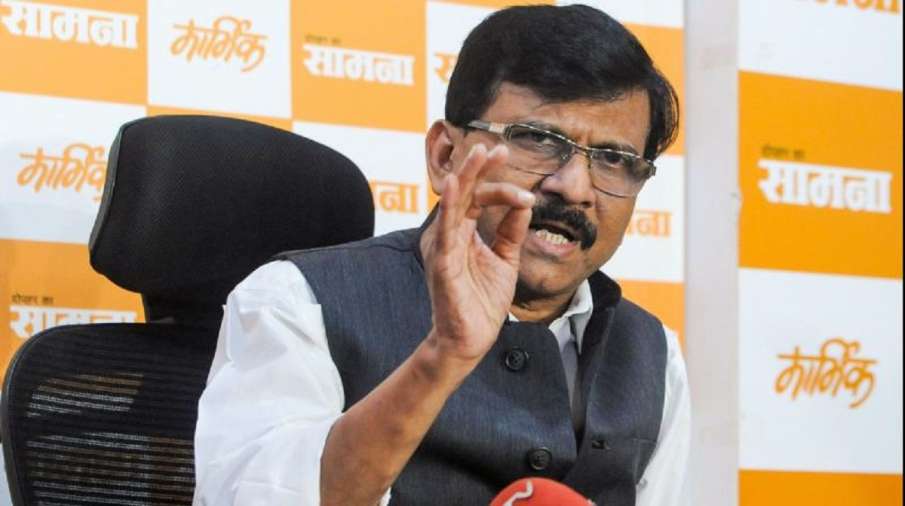 Mumbai. The Shiv Sena on Monday alleged that the liaison campaign to collect donations from people for the construction of the Ram temple in Ayodhya is similar to campaigning for the 2024 general elections under the guise of Lord Ram. The BJP, however, dismissed the allegation, saying that it was not a political issue for the party and accused the Shiv Sena of creating obstacles in the campaign to first land for Ram temple construction and then to collect donations.
Read- Shiv Sena's big attack on PM Modi, accused through confrontation- Accused of 'afraid' of taking name of China
The Shiv Sena said in its mouthpiece 'Saamana' that it was never decided that the grand temple would be built with people's donations. He said that the campaign in the name of Lord Ram should stop at a point, but it does not seem to be happening. "The issue of collecting donations from people is not straightforward," he alleged. It is political. "
Read- Maharashtra: Congress not happy with Uddhav? Ashok Chavan accused
Shri Ram Janmabhoomi Tirtha Kshetra General Secretary Champat Rai had said last week that the Ram temple in Ayodhya will be constructed only from the funds collected domestically from the people through public relations program as the trust has the necessary approval to take donations from abroad Is not. Rai had said that the Ram temple will actually take the form of a 'Rashtra Mandir' and is going to start a public contact and contribution campaign across the country for the construction of the Shri Ram Janmabhoomi Tirtha Kshetra Temple.
Read- Shiv Sena praises Mohan Bhagwat, said these things through 'Saamana'
Marathi newspaper 'Saamana' said without naming any party or organization, "The temple is not being built for the political interest of any political party, but to hoist Hindu pride in the country." He claimed. Four lakh volunteers will implement this connectivity campaign. The Shiv Sena said, "The purpose of this public relations program is to campaign for the 2024 Lok Sabha elections under the guise of Lord Ram."
Read- Has Mumbai Congress merged with Shiv Sena: Sanjay Nirupam's question
The party asked which volunteers would run this program and what is the name of their organization? He said that VHP leaders Ashok Singhal, Vinay Katiyar and others had camped in Ayodhya at the beginning of the temple construction campaign. BJP leader LK Advani undertook the rath yatra and the Shiv Sena founder, "inspired by Bal Thackeray, fired a hammer at the Babri Masjid dome". He said, "This is history, but today Ayodhya Ram has become a matter of ownership of the temple."
Shiv Sena leader and MP Sanjay Raut told reporters on Monday, "Going door-to-door asking for donations in the name of God is an insult to the Ram temple and Hindutva."
Without naming any party, he said that "political drama" in the name of Lord Ram should stop. Raut said that after the order of the court, the temple is being constructed and the Prime Minister did the land worship. He said that many generous people are giving donations to the bank account of the trust and the Shiv Sena has also donated one crore rupees. Raut said, "Then for what publicity are you sending these four lakh volunteers?"
Reacting to these allegations, BJP MLA and former Maharashtra minister Ashish Shelar said, "Why are they scared?" Why is Sanjay Raut laying the foundation for his defeat in the 2024 election? "He said," For the BJP it was never a political issue nor is it. "
Shelar accused the Shiv Sena of taking an anti-Ram stance by obstructing the Bhoomi Poojan of the first Ram temple and now obstructing the Chanda campaign. He said, "For whom this campaign was only politically motivated, the pain started in the stomach during the Bhoomi Pujan for the construction of Ram temple and now the campaign for donations for the construction of Ram temple is knocking in their eyes." '



www.indiatv.in