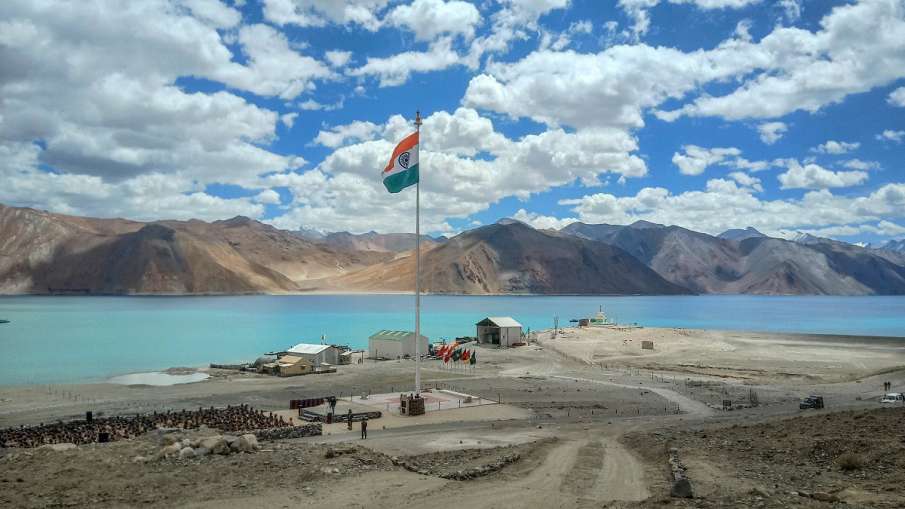 Beijing There has been a long-standing tension between India and China over LAC in Ladakh. China's plan to seize India's land on the LAC has been completely thwarted by India's Jabanj army. At this time, even in the fierce cold, the soldiers of the Indian Army have blamed the Chinese army in Ladakh. The clashes in the Galvan Valley between the armies of the two countries in the month of June also proved to be twenty-one on the PLA of the Chinese Army Leopard China. In this conflict, 20 soldiers of the Indian Army were martyred, but about 40 Chinese soldiers had to pay the courage of the PLA. Even after this, the Indian Army had captured many high peaks in Ladakh before the eyes of the PLA, after which China was fiercely disrespected. It is because of this international dishonesty that Chinese President Xi Jinping has made a big change in his army.
Read- CDS Bipin Rawat's big statement amid the ongoing dispute with China in Ladakh
In Ladakh, Chinese President Xi Jinping has gone to see nothing happening according to plan. He has removed the Commander General of the Western Theater Command of the Chinese Army and now Gen. Zhang Xudong has been made the commander of the Western Theater Command, which is responsible for the border with India. Xi Jinping heads the Central Military Commission (CMC), which controls China's 2 million-strong army.
Read- China came under tension India reached number two in this case, now aiming to leave the dragon behind
The President of China has made four changes in China's military. In which the change in Western Theater Command is being described as the biggest change. Now Gen. Zhang has been given the responsibility of the border with India. Other officers whose changes have been made. They include Guo Puxiao of the Political Commissar of the Logistic Support Department of the CMC, Li Wei, Commander of the Political Commissar of the PLA Strategic Support Force and Wang Chunning.
Read- China's tension increased! Indian Army will be heavy on PLA even in cold weather, know the reason
Gen. attached to Western Command. There is not much information about Zhang among common people. He has also served in other theater commands of the PLA. Now the responsibility of border with India in China Gen. Zhao Zongqi was watching, but after being badly defeated by the Indian Army at Doklam and now in Ladakh, he was already believed to be leaving. Let me tell you that in Ladakh, China tried to cheat India many times in the name of negotiation but it has not got any success in this either. Several rounds of talks have been held between the two countries in Ladakh so far but no solution has been found so far.



www.indiatv.in