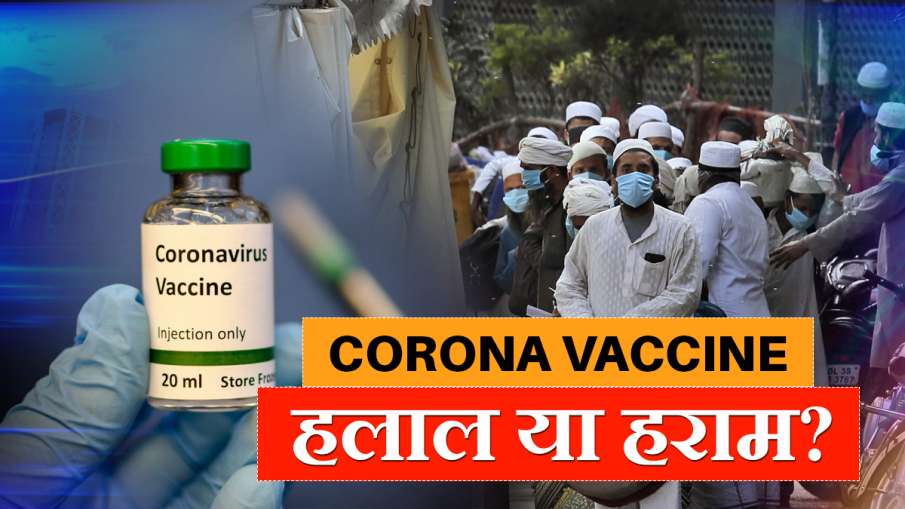 new Delhi. The Corona Vaccination Program has started in some countries of the world. The Corona Vaccination program is expected to start in India in January as well. Indians want that there should be such a dose in our midst at the earliest, which is not only effective but also completely safe. But some people in the world are also having a separate debate about the corona vaccine. In fact, some people in the Musmil community want to know whether the use of the corona vaccine would be justified under Islamic rules and beliefs?
Read- Coronavirus Vaccine: When will the first dose be given in India? Health Minister said
Actually behind this debate are some religious groups of the Muslim community, who are apprehensive about the use of products made through pork in vaccines. Various media reports claimed that gelatin produced via Pork has been widely used as a stabilizer to keep vaccines safe and effective during storage and transportation. However some companies in the world have worked for years to develop pork free vaccine.
Read- Nurse fainted after taking Corona Vaccine's dose, watch video
According to media reports, Swiss pharmaceutical company Novartis has produced a pork free meningitis vaccine, while Saudi and Malaysia-based AJ Pharma is currently working on a similar vaccine. A statement has also been issued by Pfizer, Moderna and AstraZeneca, saying that their vaccine does not use a product made from pork.
Read- Those taking Russian Coronavirus Vaccine Sputnik V will have to stay away from alcohol for two months
Not only in Muslim countries with a large population, but also in other countries, Muslim religious leaders have raised concerns about the use of the corona vaccine. On this matter, Dr. Salman Waqar, General Secretary of the British Islamic Medical Association, says that there is confusion among Muslims and Orthodox people about the use of such vaccines. These communities consider products made of pork unholy. He said that there is a difference of opinion among the Islamic scholars whether you take anything like pork gelatin and it has to undergo drastic chemical changes. Is it still considered unclean.
Read- People with allergy complaints do not take Pfizer's Coronavirus Vaccine supplements
The issue of Pork Free Vaccine has been taken seriously by various Muslim countries. Halal status is the biggest topic of any vaccine among people in Malaysia. Strict laws have been enacted to ensure that all children get their children vaccinated. Failing that, they are fined and sent to jail. In India's neighboring Pakistan, there have been many cases of attacks on vaccine teams. People's confidence in the vaccine has declined due to religious and political reasons in Pakistan. Here parents are even put in jail for refusing to vaccinate their children against polio.



www.indiatv.in