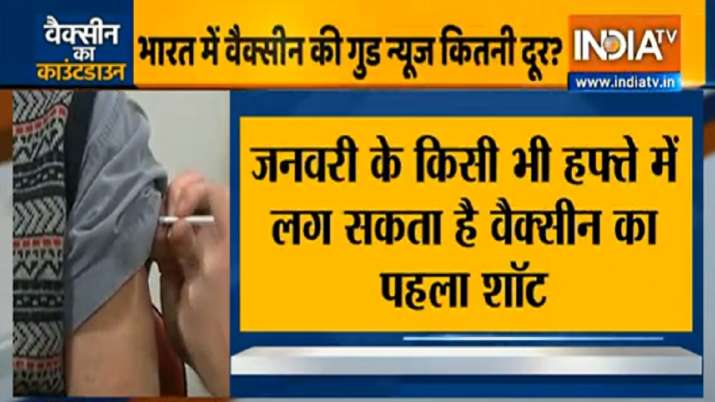 India News
Coronavirus vaccination program in India can start in january says health minister. Coronavirus Vaccine: When will the first dose be given in India? Health Minister said
On December 21, 2020 by admin
new Delhi. Vaccination programs for the elimination of corona infection have started in many countries. In such a situation, people in their country also now want to know how many more days the vaccine will come and when the vaccination program will start in India. PM Modi has already told that the corona vaccine is coming soon. Responding to questions related to the corona vaccine on Sunday, Health Minister Harsh Vardhan said, "Our first priority has been the safety and effectiveness of the vaccines. We don't want to compromise on that. I personally think, maybe someone in January Also in the week, we may be in a position to give the first COVID vaccine shot to the people of India. "
Read- LIVE: Farmers' organizations warn of intensifying agitation, government invited for talks
'Government is preparing for last 4 months'
Harsh Vardhan said that the Central Government has been working with all the state governments for the last 4 months to prepare for the state, district and block levels for the vaccination program. He said that we have formed task forces at the state, district and block levels. Thousands of master trainers have been trained across the country. We have conducted training at the state level and trained more than 20,0 00 workers in about 260 districts.
Read- BJP has prepared a strategy to demolish the fort of Mamta 'Didi', know what is planned
Who will be given the vaccine first?
He said that after consultation with experts, we have given priority to 300 million people for COVID vaccine. This includes health workers, police, military and sanitation workers, people above 50 years of age and people below 50 years, but some suffer from diseases. Harsh Vardhan said that our endeavor is to have everyone on our priority list take the COVID vaccine. We will address the issue of hesitate to take the vaccine. But if someone decides not to take it, we cannot force them.
Read- Big news from Nepal! KP Sharma Oli recommends dissolution of parliament, ruckus in the party
'Need to take care now'
A few months ago there were 10 lakh active cases of corona virus in the country, now there are about 3 lakh active cases in the country. Out of 10 million cases of corona virus, more than 95 lakh cases have been cured. Our recovery rate is the highest in the world. I think that the difficulties we have gone through are now moving towards the end. Despite being such a big country, India is in a better position than other big countries of the world. He said that I think the worst is probably over, but caution needs to be taken. We still need to follow the COVID protocol to prevent corona.



www.indiatv.in