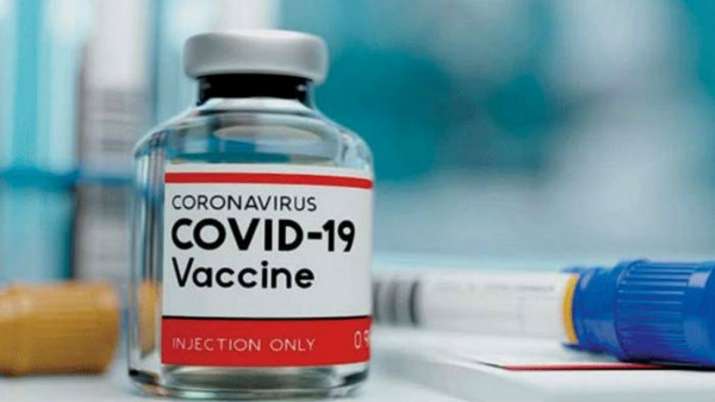 Jaipur: Corona virus vaccination is being prepared in India. In such a situation, there is also a demand that the Central Government should make a clear announcement to all citizens to apply the vaccine for the prevention of corona virus infection. Japan, America, China have already announced free vaccination for all the citizens of their country. Many leaders in India have also demanded free vaccination. Now the new name in this list is that of Rajasthan Chief Minister Ashok Gehlot.
Ashok Gehlot has said that the central government should make a clear announcement to apply free of cost vaccine to all citizens from Corona virus infection. He said that giving information at the right time will not cause confusion among the public about the price and availability of the vaccine. Gehlot was reviewing the condition of Corona epidemic in the state on Monday. He said that such a declaration by the Central Government is necessary to increase the self-confidence of the people. Along with this, Gehlot instructed the officials to make concrete preparations regarding Kovid-19 vaccination to all the people in Rajasthan.
He said that due to the Corona epidemic and its serious economic effects, a large number of the population is not in a position to pay the price of the vaccine. In such a situation, the central government should make the vaccine available free of cost to all the citizens of the country. He said that it is appropriate to give priority to vaccination to health workers and leading warriors associated with essential services. But eventually, like any other vaccination campaign, this vaccine should be available to all and for free.
Gehlot has called upon the public to celebrate the New Year celebrations with their families inside the houses, just like the festival of Diwali so that infection can be prevented. Gehlot said that in view of New Year, there will be a complete ban on gathering of crowds, mass events and fireworks etc. throughout the state in the next few weeks. He directed the Department of Autonomous Government to extend the period of 'Jan Andolan against Corona' till 31 January with the aim of awareness of prevention of infection among the people.
Not everyone is required to vaccinate in India: ICMR
The Indian Council of Medical Research (ICMR) has stated that not everyone needs a corona vaccine in the country. According to ICMR Director-General Balram Bhargava, the aim of the vaccine campaign will be to break the chain of infection spread. If we are able to vaccinate some part of the population and break the chain of spread of infection then we will not need to vaccinate the whole population.



www.indiatv.in