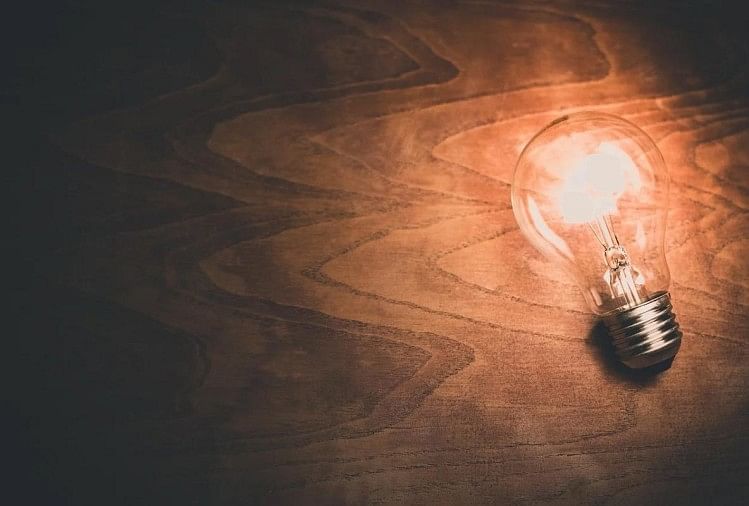 India News
Central Government Has Issued Rules To Provide 24 Hours Electricity To Consumers On Time Services – Government Issued Rules To Provide 24 Hour Electricity, Fixed Time Services To Consumers
On December 21, 2020 by admin
The government took important steps on Monday to empower power consumers. Under this, by issuing rules, arrangements have been made to provide 24-hour power to consumers and provide services on time.
Under the rules, if the distribution companies do not provide standard service under the Electricity (Consumer Rights) Rules, they will have to pay a fine. Giving information about the rules to the reporters, Power Minister RK Singh said, "Now no customer will be without electricity." Distribution companies have to provide services and if they do not comply, fines will have to be paid.
These rules of the Ministry of Power are related to the rights of customers. In a press conference organized through video conferencing, Singh said that these rules will empower power consumers.
He said, this rule is based on the belief that the power system is for the service of consumers and consumers have the right to get better services, reliable, quality electricity.
Distribution companies across the country, whether government or private, have a monopoly, while customers on the other hand have no choice. That is why it is necessary that rules and order stipulating the rights of consumers should be established so that it can be implemented effectively.
Under the rules, it is the duty of each distribution unit to make arrangements for supply of electricity at the request of the owner of a house or those living there as per the provisions of the Electricity Act.
It states that customers have the right to receive minimum standard services from distribution companies in terms of power supply. The rule provides for issuing new connections and improving existing connections in a transparent, accessible and time bound manner. As per the rule, applicants have the option to apply online for electrical connection.
Distribution companies will have to complete the electricity connection or improve it in a maximum of seven days in metros, 15 days in other municipal areas and 30 days in rural areas. As per the rules, no connection will be given without a meter and the meter will be a smart or prepayment meter. There is also a provision to replace bad, burnt or stolen meters with meter testing.
It also talks about transparency in terms of consumer fees and bills. Under the rules, customers will have the option of paying bill online or offline. Apart from this, provision has also been made for payment of bills in advance. Accordingly, distribution companies will provide 24-hour reliable electricity to all customers.
However, power regulators may prescribe less hours of electricity for some categories of customers like agriculture. Distribution companies will have to put in place a specially automated system to monitor power failure and restore it immediately.
It has also created a new category of customers who will also generate electricity. They have been called 'producers'. According to the rule, these producers will retain consumer status and they will also have the rights that other customers will have. They will also have the right to install renewable energy generation units, including solar photovoltaic (PV) systems on roofs. They can be installed on their own or through a service provider.
As per the rules, the commission (power regulator) will notify standards regarding functioning for units holding distribution licenses. If the work related standards are violated, then the customers will have to pay damages in lieu of that.
The services that the distribution companies will need to provide automatic compensation to customers in lieu of deficiency include non-supply of electricity even after a certain period. In this regard, the commission (regulatory) will issue a notification to clarify things.
Assessment of performance of distribution companies, time taken for connection, cutting power, connecting it, relocation of meter, change in consumer category, time taken to increase capacity, time taken to replace bad meter, timely bill , Will be done on the basis of time taken for resolution of voltage related complaints and resolution of bills related complaints.
If the distribution companies do not serve within the time frame set by the Commission, they will have to pay penalty to the customers. The rules provide that distribution companies will set up toll free centralized call centers operating 24 hours a day, seven days a week. They will provide all services through a shared Customer Relationship Manager (CRM) system.
The Customer Grievance Redressal Forum (CGRF) will comprise the customer and the consumer representative. Redressal of complaints has been made easier under the rules. Under this, multi-layered arrangements have been made and the number of customers' representatives has been increased from one to four.

www.amarujala.com