Recognized as a capable actress, Richa Chadha is currently in discussion with the biopic Shakeela. Based on the biography of South's adult star Shakeela, the film is going to be released on 1000 screens in four other languages ​​including Hindi. In this conversation, Richa talks about her film, audience coming to the theater, Corona era, her marriage to Ali and the negativity that thrives on the industry.
After about 9 months in the Corona era, your film Shakeela will be able to see the face of the theater, is there a concern that the audience will come?
-I feel great. Everything is happening in a new-normal way. I would have been happier if I could have promoted Shakeela on a larger and larger scale. Right now I am giving interviews on zoom and calls. It is also important that everyone maintain a protective shield. The biggest reason for the film to be released in theaters is that it is being released in 4 languages ​​besides Hindi. This concern is obviously whether the audience will come or not. But we cannot do anything about it. The makers were to release the film in March. Now it is difficult to hold this film. So it is being released now in December. Where the corona infection will reduce, people will go to see the film. Last night, I came to see a film by myself, so that I could take stock of preconceptions taken in the theater.
What did you find most difficult to get Shakeela on screen?
– From the perspective of performance, nothing was difficult. But increasing weight on demand for rolls was a major challenge. I gained weight in a very unhealthy way. I ate a lot of fried and all-purpose flour, which I was allergic to. Weight gain was easy, but equally difficult to reduce. I tried to get into Shakila to understand her. She was not as ambitious as South's adult star Silk Smita. All he had to do was earn enough to feed his family. She quickly climbed the stairway to stardom through the empty space that Silk Smita had passed. He took care of his family with children of siblings. He completed his studies, but was abandoned by the same family. I wanted to show this aspect of him.
Is the film constantly being compared to the dirty picture?
-I'm surprised, because the dirty picture was released about 10 years ago. So, I am surprised that the film is still running in people's minds. If the rest is compared, it is not happening to any bad film, it is a very good thing. This comparison can no longer be stopped.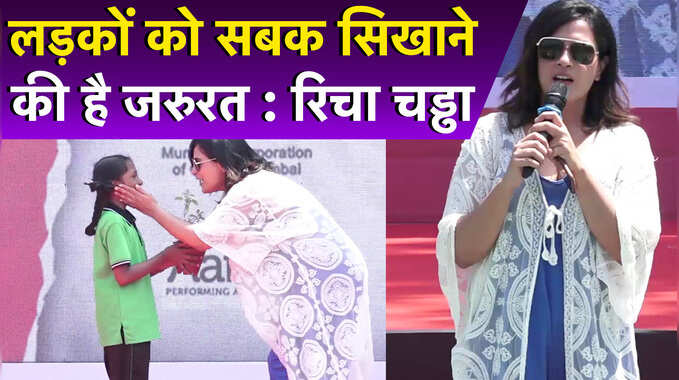 Need to teach boys a lesson: Richa Chadha
How was the experience of working with Pankaj Tripathi again?
-They roll is very funny and fun. Playing the role of South's superstar, he gave it a different style. The more Sharif they are, the more rogue they appear in the film. His sharp observation as an actor came in handy. This happens in real life too. When we meet a sensible person, their ideals are high, but if you get close to them, they will say such a useless thing that their true character is revealed. It is shown in the trailer that they tell the girl you will not wear this, because your bra strap is visible, I do family films and my image will get spoiled, but as soon as she goes alone to them, they say That we are going outdoor and you will not bring your mother. When he convinced this scene, I was thinking that he must have had such an experience at some time.
How difficult was the Corona era for you?
– The challenge was that only bad news was coming from all sides. Many people close to me and in the world also lived in Corona. It was a very bad and heavy time. Apart from this, we all got time to think at this time. We stayed a little, otherwise we were running away. Especially in our industry, there is shooting, traveling and bhagam. During this time I learned to cook, to keep myself and others happy.
That is why your marriage to Ali Fazal was also postponed? When is the plan now?
In the second week of March itself, we had decided that we would postpone the wedding. Apparently, in the epidemic, how did people travel from abroad? Now we are thinking that if the vaccine of this epidemic comes, then the anxiety will reduce, because only then people will be able to feel safe. Now when the vaccine will come, its trial will be successful, only then we will be able to plan something.
What would you like to say about the growing negativity of the industry in the past?
– It was completely a constructive Narrative. Now everyone is being released one by one. At that time everybody is sitting at home and you get a banded audience. Now you read them any strip. People are hypocrites. They get TRPs from them, he shows. Now whether that TRP is real or fake is revealed later. They have found a way that we will do this, they will do this and with this we will show the news. They find a formula, which they are dragged away. But I think there is no need to think more on this now. This is a round, which will go. But yes, those people made it a point for their selfishness, they got themselves exposed.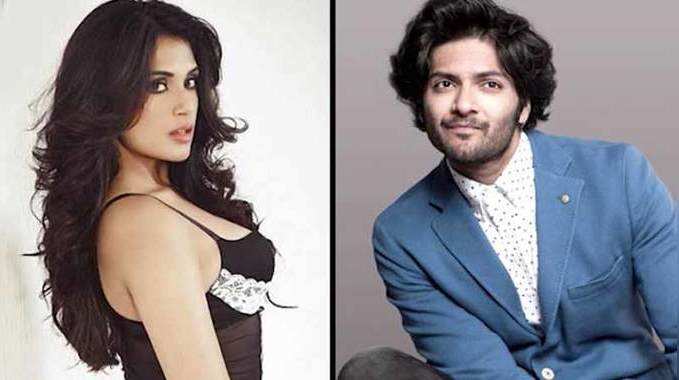 Richa Chadha confirms her relationship with Ali Fazal

navbharattimes.indiatimes.com