India News
Farmers Protest in Delhi Day 25: Updates from UP, Haryana and Punjab Borders – Kisan Andolan News: Geysers came from America, nurses from Punjab, farmers standing at Delhi border getting support like this
On December 20, 2020 by admin
The capital Delhi is in the grip of the cold wave, yet the farmers opposing the agricultural laws of the center on its borders are strong. The mercury was recorded at 3.4 degrees Celsius on Sunday, the lowest temperature so far this season. It has been four weeks since the peasant movement started. On Sunday, farmer organizations paid tribute to the farmers who lost their lives during the demonstration. Today is being celebrated as 'Martyr's Day'. Support is coming from all over the country for the farmers standing on the borders of Delhi. Those who can come, they are reaching. Farmers standing on the border are saying the same thing that if the law is abolished, they will leave immediately.
Remembering those who were martyred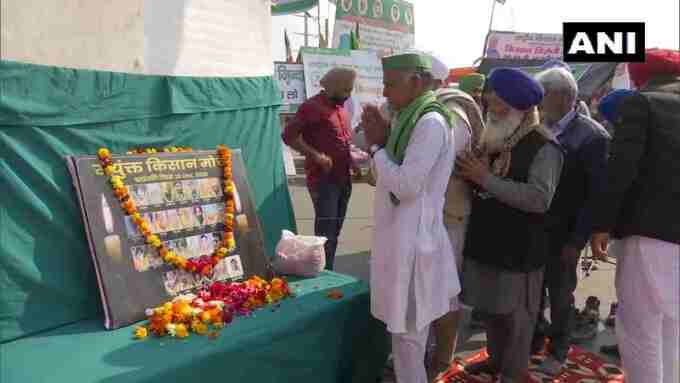 Farmers on the Ghazipur border located between Delhi-Uttar Pradesh remembered the protesters who lost their lives in this movement. All the photographs were garlanded.
Geyser, toilet and tents donated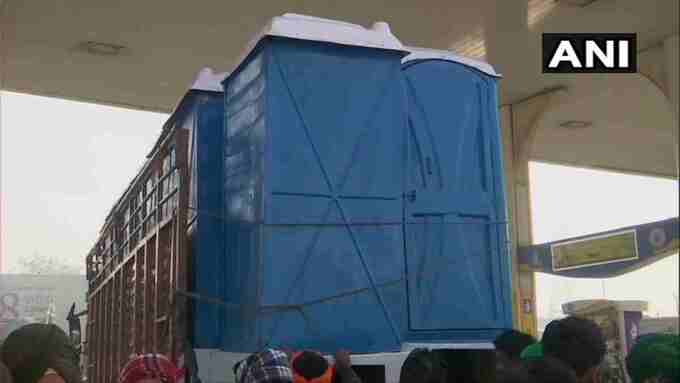 Two Sikh NGOs in the United States have donated toilets, geysers and tents to farmers agitating along the border. Hoshiarpur Coordinator SP Singh Khalsa of Sikh Panchayat Fremont California said that 200 portable toilets and geysers have been donated.
Medical group came from Punjab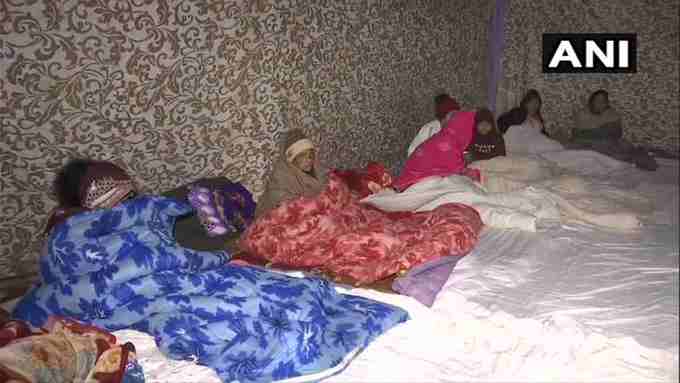 The staff of different hospitals in Punjab have also come to the Singhu border. Harshdeep Kaur, who works as a nurse in Ludhiana, told ANI that she has come here to support the farmers. If any of them become ill, they will be present to help.
'Take the law back, go now'
Tractor rally held in Hind Mazdoor-Kisan Samiti, Meerut in support of agricultural laws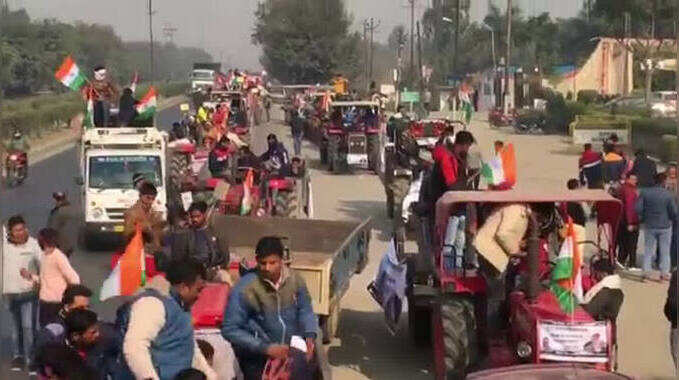 Tractor rally held in Hind Mazdoor-Kisan Samiti, Meerut in support of agricultural laws
Which path opened, which closed?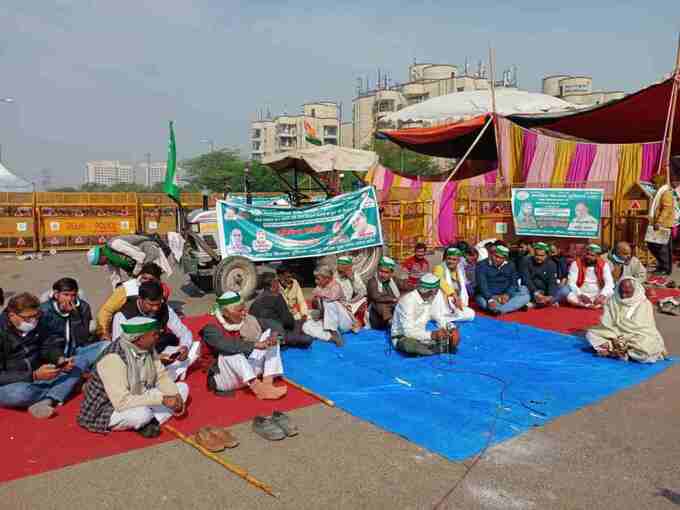 The Delhi Traffic Police told Twitter on Sunday that the Tikri and Dhansa border is closed for traffic and the Jhatikara border is open only to two-wheelers and pedestrians. Delhi Traffic Police said Jhadoda, Daurala, Kapashera, Badusarai, Rajokri NH 8, Bijwasan / Bajgheda, Palam Vihar and Dundahera border are open for people going to Haryana. According to the traffic police, Ghazipur border is closed from Noida and Ghaziabad to Delhi. The traffic police said that people coming to Delhi can take alternate routes to Anand Vihar, DND, Apsara and Bhopura border. The chill border between Delhi and Noida is open from one side only and the road from Noida to Delhi is closed. The traffic police said, "Singhu, Auchandi, Piau Maniyari, Sabholi and Mangesh border are closed. Please use Lumpur, Safiabad and Singhu school toll tax border. Traffic has been diverted from Mukarba and GTK Road. "
Tea distributed among farmers on the Singhu border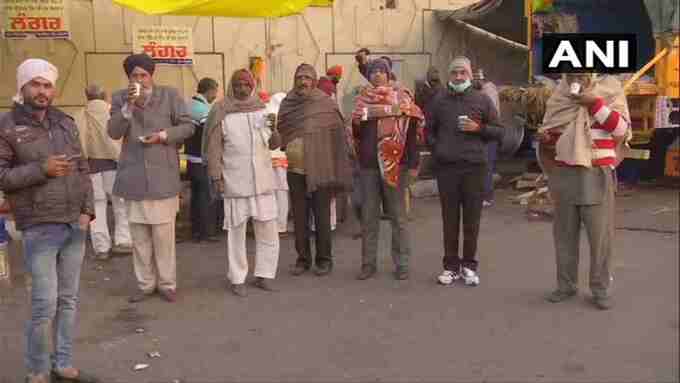 Volunteers distributed tea among the Singhu Border farmers on Sunday morning.
It is not right to impose laws by making ego: NCP

navbharattimes.indiatimes.com