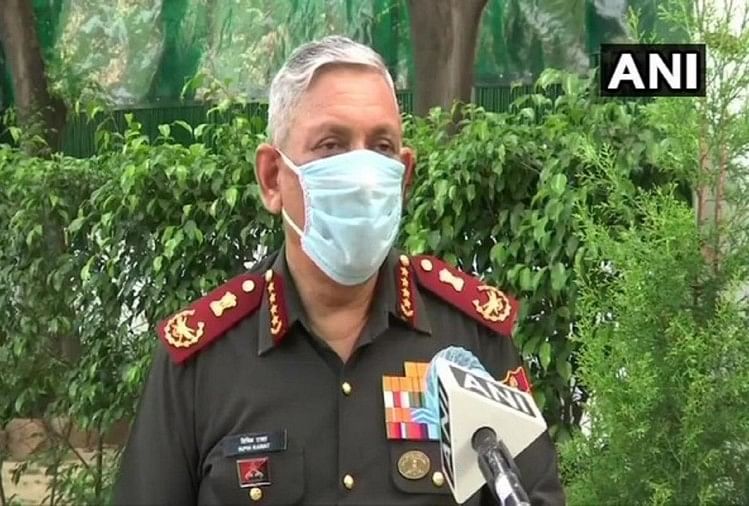 India News
Why Chief of Defense Staff General Bipin Rawat Cautioned Nepal About China S Footprint Here You Know – CDS General Bipin Rawat Warns Nepal, Information about China's footprints
On December 19, 2020 by admin
News Desk, Amar Ujala, New Delhi
Updated Sat, 19 Dec 2020 11:54 AM IST
The country's Chief of Defense Staff General Bipin Rawat had this week advised Nepal in gestures about relations with China. He exhorted Nepal that it could function independently in international affairs. Nepal should learn from Sri Lanka and those other countries.
CDS Bipin Rawat pointed to China's financial institutions, which quietly provide billions in billions to developed countries and are used to strategically leverage. General Bipin Rawat highlighted the deep and wide ties between Delhi and Kathmandu during an online event organized by Nepal think tank.
However, after this General Bipin Rawat targeted Nepal and said that Nepal is opening up to other countries including China on the basis of its independent foreign policy. Chief of Defense Staff General Bipin Rawat said that Nepal can act independently in international affairs but Nepal should be cautious and learn from Sri Lanka and other countries which have also entered into agreements with other countries in the region. Sri Lanka handed over the port of Hambantota to China on a 99-year lease in a bid not to repay the loans taken from Chinese companies. Although Sri Lanka is not the only country, China owes $ 31 billion to South Asian countries, including Pakistan, Maldives, Bangladesh, Sri Lanka and Nepal.
In South Asia, Pakistan and Bangladesh have the highest debt from China. Bangladesh has borrowed up to $ 4.7 billion from China, while Pakistan has taken an estimated loan of $ 22 billion. It is estimated that by 2022-23, the Maldives may have difficulty in repaying China's debt as a decline in tourism revenue has affected the Maldives economy.

www.amarujala.com