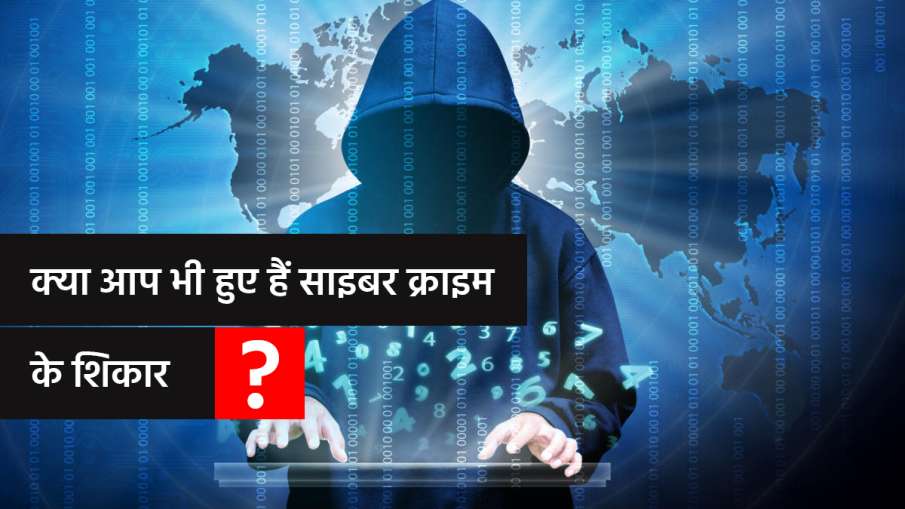 new Delhi. India is moving towards digitalisation. All departments and offices are also offering their services through online. Digitalisation of banks has made the common people very comfortable but with this, online fraud (Online Fraud) has also increased. For any common crime complaint in India, we go to our nearest police station, but people still do not know about where to complain about online fraud. Today we will tell you where and how to complain about cyber crime.
Read- Aadhaar Card Update: Name, address or age to be updated in Aadhaar Card? Know which documents will be required
Where to complain about cybercrime
Cybercrime in India is growing at an alarming rate. Hundreds of cyber crime reports are filed daily. Earlier people used to visit cybercrime branches to file complaints of such crimes. Recently, the Government of India launched a cybercrime portal, where people can register their complaints and check the status of their complaint online.
Before we tell you about the whole process, you should know some important things. You have to first understand what kind of crimes are called cyber crimes. If you are the victim of such an unfortunate incident then you will know where to report.
Child Pornography
Child Sexual Abuse Material
Sexually Explicit Content like Rape / Gang Rape
Mobile Crimes
Online
Social Media Crime
Online Financial Frauds
Ransomware
Hacking
Cryptocurrency Crimes
Complaints related to cyber crimes like online cyber trafficking.
If you want to report any of the above incidents, you can use the National Cybercrime Reporting Portal.
How to complain about cybercrime
Visit the website of National Cybercrime Reporting Portal- https://cybercrime.gov.in/
Two options are given on the home page. Like- Report Women / Child-Related Crime and Report Other Cyber ​​Crime
You can select the option according to the related crime. Suppose you clicked on Report Other Cyber ​​Crime
Now a new page will open, click on File a Complaint here. After this, click on I accept.
Now a new page will open, fill in the information requested here.
After which an OTP will come on your mobile number.
After logging in, now the Complaint Registration Form will appear in front of you. Submit after filling it.
How to check status of your complaint
Visit the website of National Cybercrime Reporting Portal- https://cybercrime.gov.in/
After login, click on check status.
Enter the Complaint ID and check the status of your complaint.
Let me tell you that the purpose of this portal launched by the Government of India is to report cybercrime complaints online to the victims / complainants. Any person can report without revealing identity or providing their name, state and mobile number. Complainants can also contact this department through toll free number 155260.



www.indiatv.in