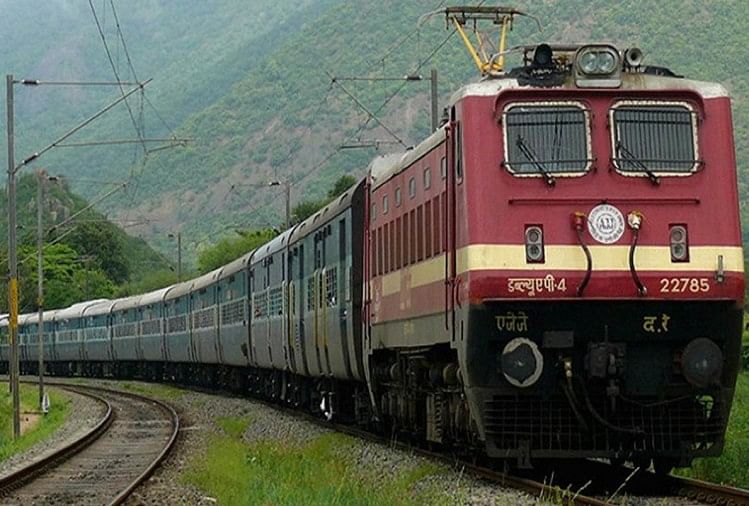 India News
Indian Railways Another Initiative to Decrease Rail Traffic by Constructing Longer Loop Lines – New initiative of Indian Railways, construction of long loop line to reduce traffic
On December 19, 2020 by admin
News Desk, Amar Ujala, New Delhi
Updated Sat, 19 Dec 2020 08:02 AM IST
The South Central Zone of Indian Railways has commissioned the first long loop line at Bikkavolu station in Vijayawada station. The line will be set up on the busy Vijayawada-Visakhapatnam route. Indian has initiated this scheme to reduce traffic.
What are loop lines?

In railways, loop lines are constructed so that more and more trains can be parked at the station. Apart from this, the operation of the train is simplified with the help of loop lines. Typically these loop lines have a length of 750 meters, which can accommodate a full length train with multiple engines. In view of the increasing demand and higher average speed, Indian Railways is preparing to build a loop line of about 1,500 meters.
Benefits of making long loop lines
The loop line would be suited for long haul trains like Jai Kisan, where two freight trains are connected.
Provision for crossing trains to enable faster movement of trains without much hindrance of trains.
Improvement in passenger train ban by avoiding the main regular line of goods trains.
Improvement in operation of all trains.
Improvement in erecting more and more trains.
Ministry of Railways has already approved construction of long loop line at six stations. At the same time, construction work started at Bikkavolu station and before the deadline, a loop line was ready there. The construction of loop line at Bikkavolu station was interrupted without interrupting the operation of passenger trains.

www.amarujala.com