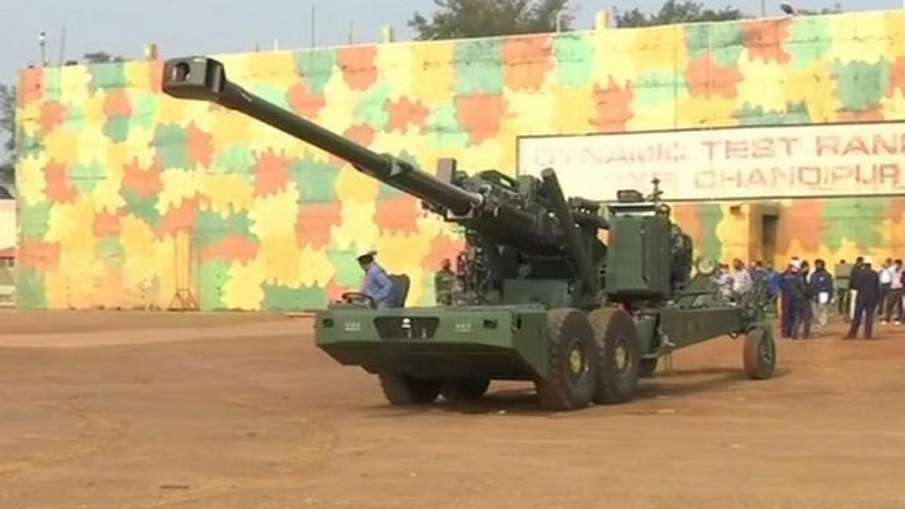 new Delhi. The Defense Research and Development Organization (DRDO) on Saturday tested the country-made ATAGS (Advance Tower Artillery Gun System ie Advanced Artillery System) Howitzer cannon at Balasore firing range in Odisha. This cannon can aim for 48 kilometers. At this time the army needs 1800 ortillary guns. According to DRDO, this cannon can meet this need. After this, there will be no need to call for cannons from abroad.
According to news agency ANI, DRAGO's ATAGS project director Shailendra Gade said, it is the best cannon in the world. So far no other country has been able to develop such a cannon. DRDO scientists say that it is the best cannon in the world. This has given more strength to the Indian Army. This cannon is capable of meeting the requirement of 1800 artillery gun systems of the Indian Army. The DRDO has said that imports will no longer be needed in the region. The ATAGS cannon has so far fired 2000 rounds at Sikkim near the China border and at Pokhran near the Pakistan border.
He said that this cannon was designed within three years and put to the test. Soon, it will be subjected to PSQR tests. We are hoping that India will have the biggest achievement in the artillery system sector. Significantly, the government is emphasizing on making weapons through indigenous technology, so that the country can be made self-sufficient in the defense sector also.
According to media reports, this advance tower artillery gun is capable of hitting targets in a precise manner up to 48 kilometers away. At the same time, this cannon can move at 25 km per hour by itself. It takes 52 caliber rounds. This cannon can prove to be very effective in dealing with China. It is being told that in the coming days, India can deploy these cannons in the high altitude areas of Arunachal Pradesh and Ladakh along the border with China.
The war of the future will be won with indigenous weapons – CDS Rawat
Amid the ongoing tension along the border with China and Pakistan, Chief of Defense Staff (CDS) General Bipin Rawat said in a big statement on Friday that India will fight future war with indigenous weapons and defeat the enemies.
Addressing a program of the Defense Research and Development Organization, DRDO, CDS Rawat said, "We are seeing that our private industry is also motivated about the defense sector, they need support." I think we will win the future war through indigenous weapons.
CDS Bipin Rawat said, "At present, our country is facing many challenges along the northern and western borders." The pace at which the country is moving towards self-sufficiency. It is very important that DRDO continues to work diligently.
(Input-ANI)



www.indiatv.in