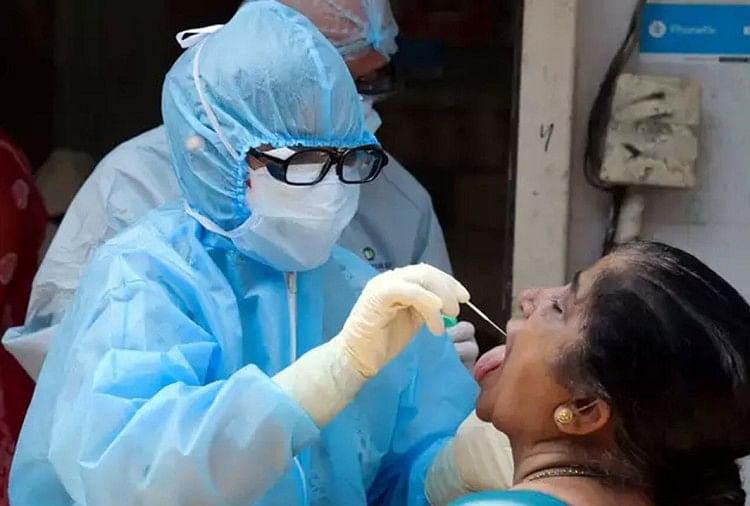 India News
Coronavirus in Delhi Latest Updates 1139 New Cases, 32 Death, 2168 Recovered – 1139 new cases of Corona virus in Delhi, 32 deaths
On December 19, 2020 by admin
Amar Ujala Network, New Delhi
Updated Sat, 19 Dec 2020 08:46 PM IST
Corona virus (file photo)
– Photo: PTI
The graph of daily infected has been falling continuously since 15 days in the capital. The Health Department confirmed 1139 patients in the last 24 hours. This brings the total figure of the infected to 6,15,914. Of these, 2168 patients were discharged on Saturday, while 32 patients died. So far 595305 patients have recovered, while 10251 patients have died.
Delhi reports 1,139 new #COVID19 cases, 2,168 recoveries and 32 deaths in the last 24 hours, as per Delhi Health Department

Total cases: 6,15,914

Total recoveries: 5,95,305

Death toll: 10,251

Active cases: 10,358 pic.twitter.com/srTiSMEoh7

– ANI (@ANI) December 19, 2020
The death rate from Corona in Delhi is 1.66 percent. The number of deaths is not decreasing even in spite of lower incidence of infection. With this, the death rate of the last 10 days has increased to 2.68 percent.
According to the Health Bulletin issued by the Department of Health, there are currently 10,358 active patients of infection. There are 3115 patients admitted in hospitals. There are 126 patients admitted in the Kovid Care Center and 35 in the Health Center. Home isolation 5943 patients are undergoing treatment. A total of 87330 tests were conducted on Friday. These included 47460 probes from RT-PCR and 39870 from rapid antigens. So far 7717078 tests have been done in Delhi. With the decrease in the contentment zone, it has come down to 5991.



www.amarujala.com