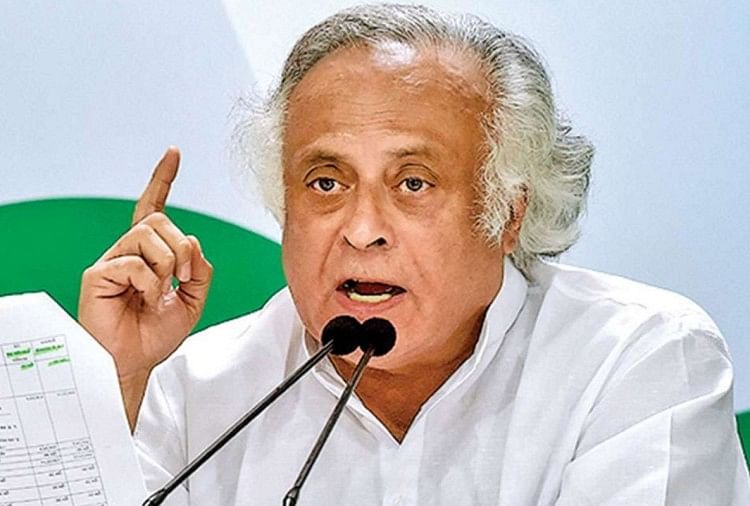 India News
Congress Leader Jairam Ramesh Apologies to Ajit Dovals Son Vivek Doval For 2019 Defamation Case – Jairam Ramesh seeks forgiveness from Ajit Doval's son Vivek
On December 19, 2020 by admin
News Desk, Amar Ujala, New Delhi
Updated Sat, 19 Dec 2020 12:11 PM IST
Senior Congress leader Jairam Suresh has apologized to National Security Advisor Ajit Doval's son Vivek Doval in the defamation case. Last year, Vivek Doval filed a defamation suit against Jairam Ramesh and Caravan magazine, as the magazine had published an objectionable article against him.
On Saturday, Vivek Doval informed that Jairam Ramesh has demanded an apology, which he has accepted. However Vivek Doval said that the defamation case against Caravan magazine will continue. Caravan magazine published objectionable statements and articles against Vivek Doval.
Jairam Ramesh has given an apology, and we have accepted it. The criminal defamation case against Caravan magazine will continue: Vivek Doval, son of NSA Ajit Doval, in Delhi pic.twitter.com/4f8UREMloX

– ANI (@ANI) December 19, 2020
Congress leader Jairam Ramesh said that he issued statements against Vivek Doval and also made many allegations against him due to the seriousness of the atmosphere during the election. Jairam Ramesh said that I should have verified these earlier.
What was the matter?
A magazine named Caravan magazine made serious allegations against Ajit Doval and his family. Caravan had claimed in his article that Vivek was running a foreign fund firm, whose promoters had a dubious background. In addition, the article stated that Vivek Doval runs a hedge fund in Cayman Islands.
This hedge fund was registered in 2016, just 13 days after Prime Minister Narendra Modi announced demonetisation. This business of Vivek is associated with the business of his brother Shaurya Doval.



www.amarujala.com