Tech Desk, Amar Ujala, New Delhi
Updated Sat, 19 Dec 2020 10:37 AM IST
After the India-China border dispute and the ban on Chinese apps, Chinese hackers have gone mad and are trying to calm their infidelity by hacking. It is reported that during the Big Billion Days sale of Flipkart, two Chinese hackers group GuangDong and Henan have hunted people. This is reported from a report by CyberPeace Foundation.
Spin The Lucky Wheel became the biggest weapon

The report says that Chinese hackers have made Spin The Lucky Wheel Scam their biggest weapon to hack Indian buyers. Let us know that Spin The Lucky Wheel Scam has a lucky draw in which many types of prizes are given. The hacking occurred in October during Flipkart's Big Billion Days Sale.
Made fake game Amazon Big Billion Day Sale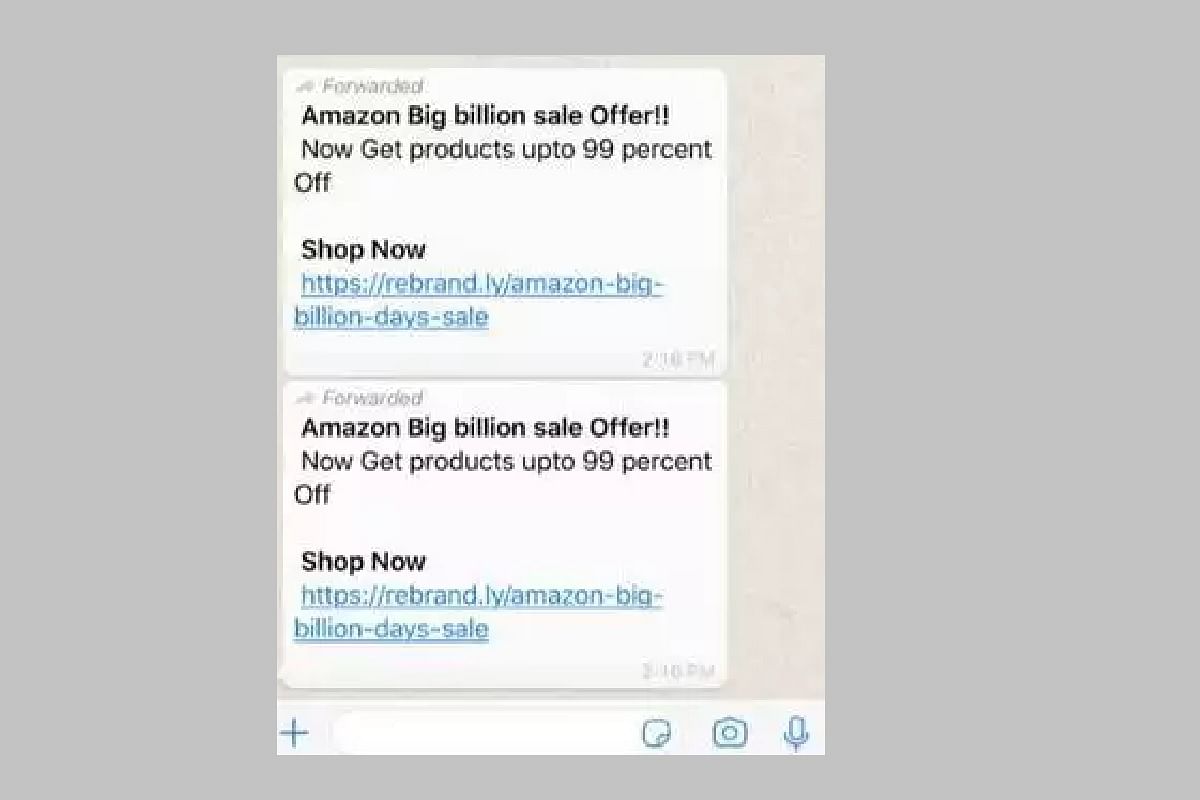 Fake Amazon Big Billion Day Sale
– Photo: Amar Ujala
You will be surprised to know that Chinese hackers made a big draw like Amazon Flipkart in the name of Amazon Big Billion Day Sale, while Amazon's sale was named The Great Indian Festival. Under the guise of this game, hackers promised to give people OPPO F17 Pro with 128 GB storage. After this, suspicious messages were sent to people's WhatsApp and they were asked to share that message with friends and family. All links provided with the message were from China.
Domains were registered on Alibaba's server
The report stated that all the domains being shared by the hackers were registered on the Alibaba cloud computing platform. For your information, let us know that 'Spin the Wheel' is a very old method of scam hacking. You will often see such posts on social media. During the festive sale, there is a lot of craze on online shopping in India, which hackers take advantage of.
read ahead
Made fake game Amazon Big Billion Day Sale

www.amarujala.com