Highlights:
BJP leader Amit Shah held rally in Midnapore, targeting Mamata Banerjee government
Shah said, TMC government licked the grain of poor sent by Modi government
He claimed that BJP will win more than 200 seats in the upcoming assembly elections.
Kolkata
During the visit of the Union Home Minister Amit Shah to Bengal, the state's politics has been warm. After snatching his greatest warrior from Mamta Banerjee, Amit Shah has challenged the TMC government. Shah said that BJP will bring more than 200 seats in next year's assembly elections. Shah also lashed out at the Mamta government for the murder of BJP workers in the state.
In his speech, Amit Shah lashed out at Mamata Banerjee. He said, 'Didi says BJP defies all parties. I want to remind Didi that your original party was also Congress. This is Sugbughat. Mamta Banerjee would not have even imagined the kind of tsunami I am seeing. ' He said that these people who are coming to the BJP, had once proceeded with the slogan of Maa-Mati-Manush. Today these people are disillusioned.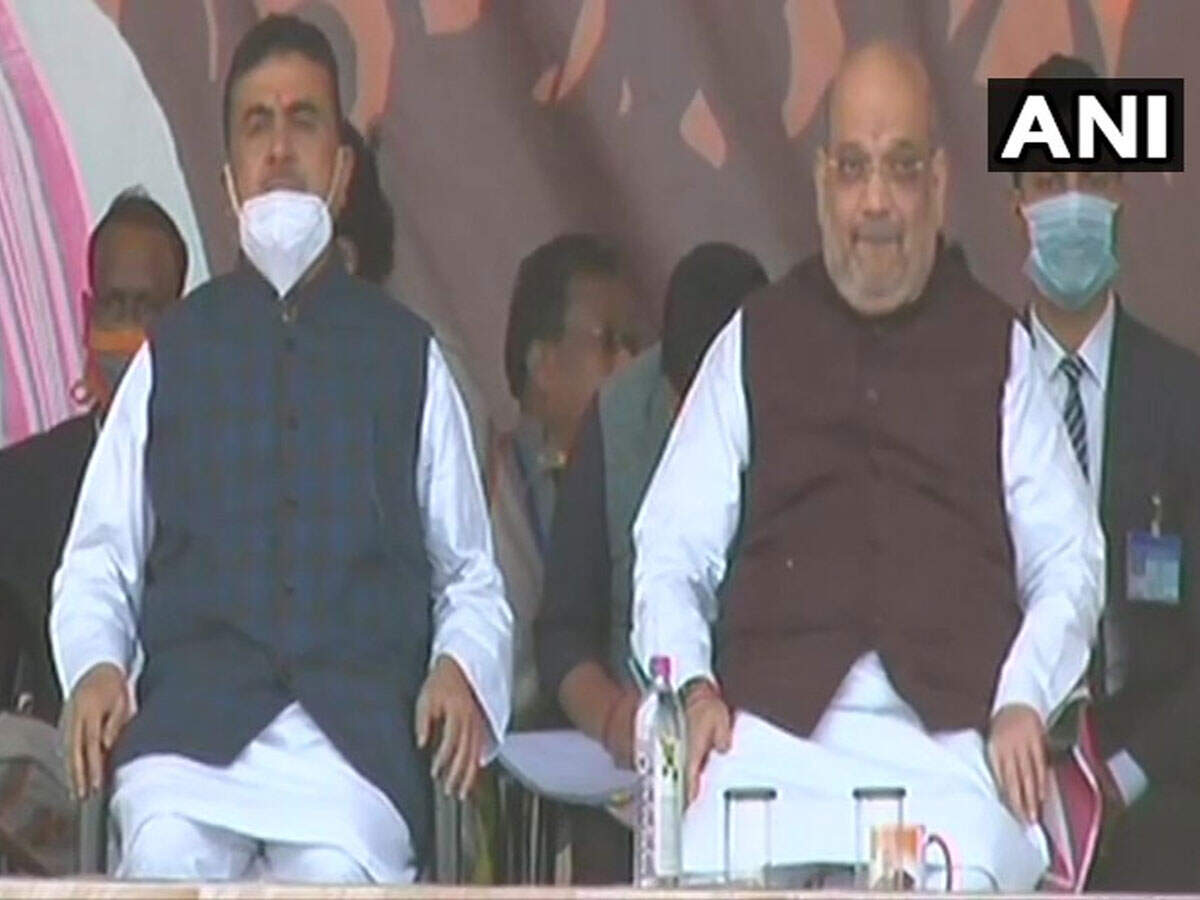 Trinamool Congress faces a major setback in Bengal: Suvendu Adhikari, who joined BJP, gets space on stage next to Amit Shah
'BJP will get more than 200 seats'
Shah questioned why development is not happening in Bengal? Mamta only wants to give her nephew and close friends. She is doing nothing for the poor. The central government that sends money to the common people must get it. He said that the BJP has made a sense of its strength in the Lok Sabha elections. Now the party will win more than 200 seats in the upcoming assembly elections.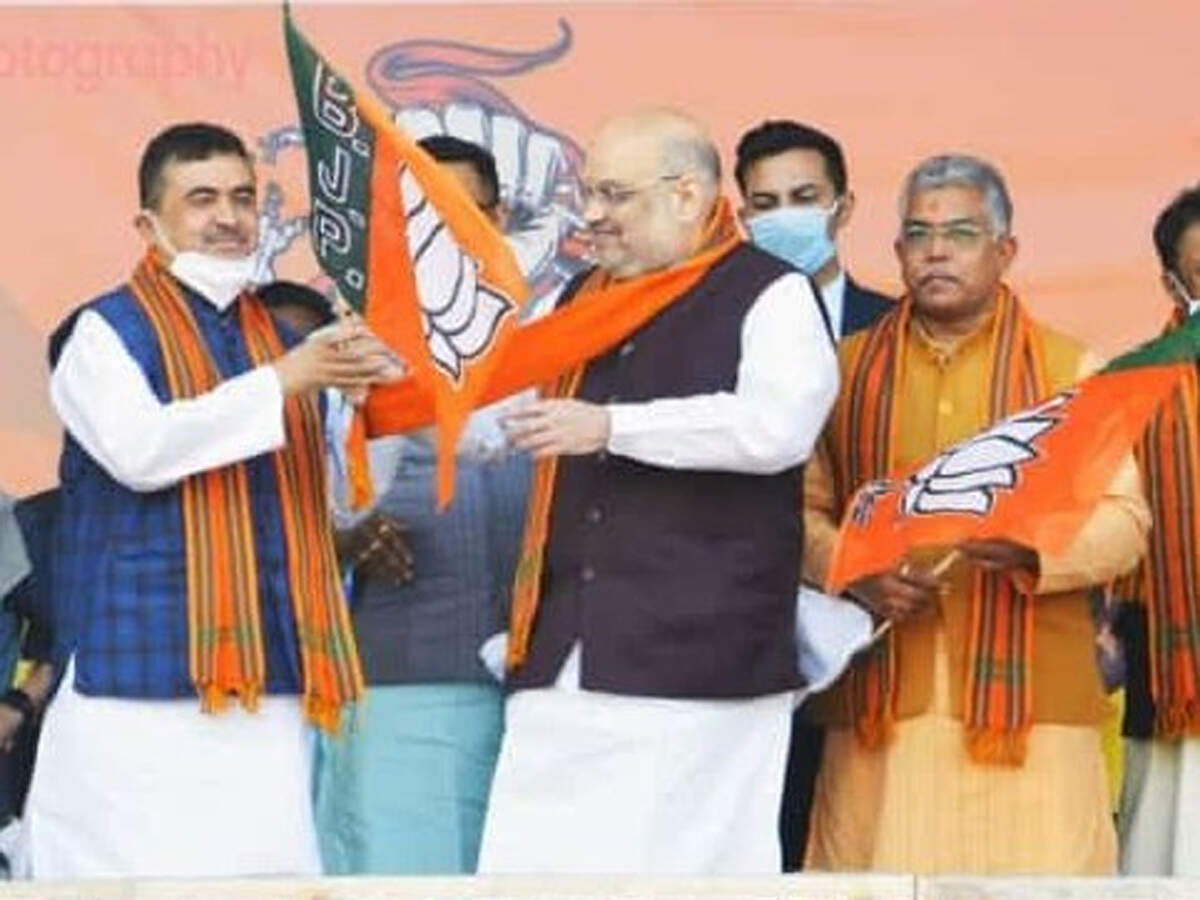 Madan Mitra said after Suvendu's departure from TMC to BJP, 'Today will be party, virus has gone from us'
TMC's grain of the poor went down: Shah
While attacking the TMC, Shah said that the grains that Modi ji had sent for the poor, the Trinamool Congress had lost. Big stones were thrown at the convoy of BJP national president Nadda. We are not afraid of it. The people of Bengal have made up their minds for change. All the problems of Bengal can be solved by the BJP government under the leadership of Modi ji, so till the election all of us BJP workers have made up their mind to defeat TMC. He said that apart from Suvendu Adhikari and his colleagues who have come from other parties, BJP welcomes these people whole heartedly.
9 MLAs and a TMC MP with Suvendu held saffron flag
In this rally of Amit Shah, close to Mamta and former Transport Minister of State Government, Suvendu Adhikari, joined BJP. Along with him, nine MLAs from different parties and two-time MP of TMC Sunil Mandal also joined BJP on Saturday.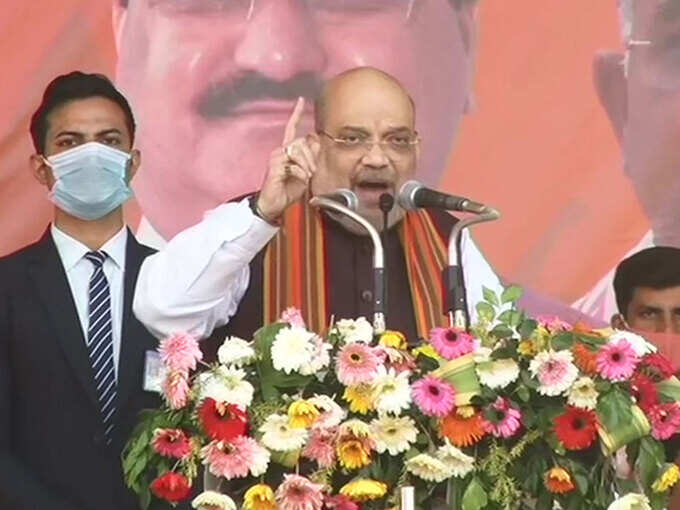 Amit Shah

navbharattimes.indiatimes.com