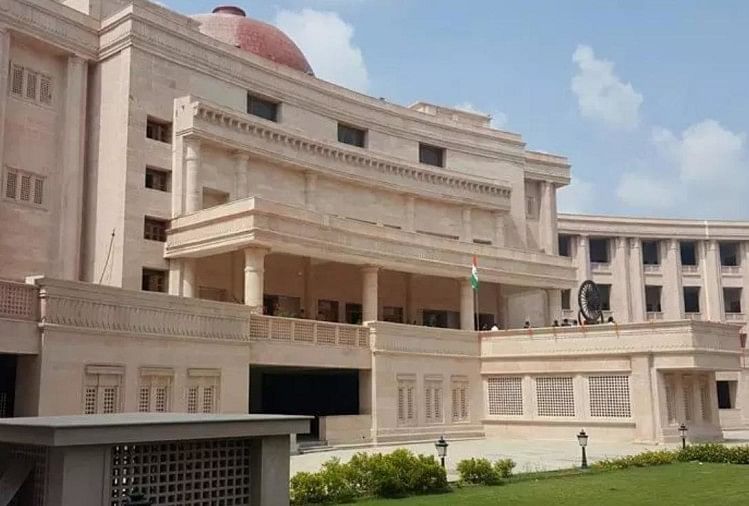 India News
Ten Newly Appointed Rajya Sabha Mps Get Notice of High Court, Hearing on January 25 – High Court notice to ten newly appointed Rajya Sabha MPs, hearing on January 25
On December 18, 2020 by admin
News Desk, Amar Ujala, Lucknow
Updated Fri, Dec 18 2020 10:13 PM IST
The Lucknow bench of the High Court has issued notice to ten newly appointed Rajya Sabha MPs of the state. The court has fixed the next hearing in the case on 25 January. A single bench of Justice Jaspreet Singh passed the order on a petition by Prakash Bajaj, a businessman from Benares, who is nominating for the Rajya Sabha. The Lucknow bench was ordered by the Chief Justice to hear the matter on 16 December.
The petition challenged the election of ten Rajya Sabha members who were declared elected unopposed on November 2, stating that the nomination of the petitioner was wrongly rejected. The petitioner argued that he had himself filed nominations for these elections. But his nomination papers were rejected by the Returning Officer. The reason for cancellation of nomination papers was stated to be an error in the affidavit and form.
The petition stated that the nomination of the petitioner was arbitrarily rejected on the ground of wrongdoing. It was also argued that there were similar errors in the form of others but by adopting double standards, the Election Officer arbitrarily rejected only the nomination papers of the petitioner. On this, the court fixed the hearing on January 25, directing the issuance of notice to all the ten members made in the petition.

www.amarujala.com