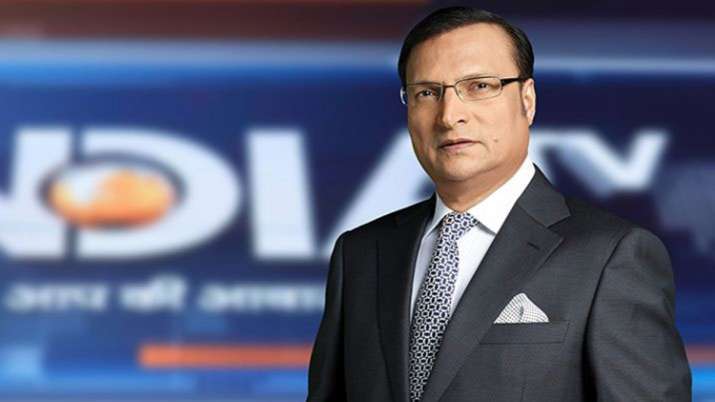 India News
Rajat Sharma Blog: Do not defame farmers who are out in the open braving harsh winter | Do not discredit farmers who are protesting under the open sky in the harsh winter
On December 18, 2020 by admin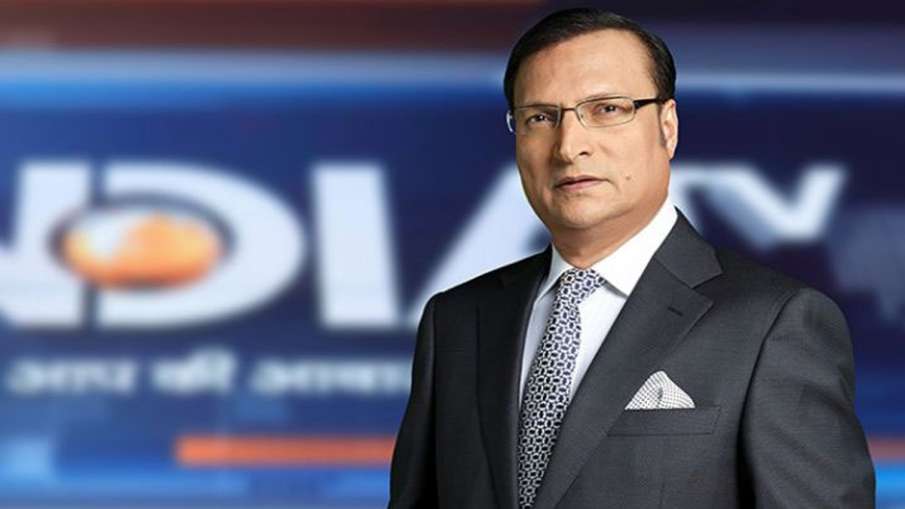 As the entire Delhi-NCR is experiencing a cold winter, icy winds are blowing in Delhi and surrounding areas and the minimum temperature has dropped to 3.5 degrees Celsius, at a time when thousands of farmers of Punjab, Haryana and Uttar Pradesh have been in the last 23 days. We are staging a strike under the open sky on the Delhi border. These farmers cook their food in the open, eat in langar and sleep inside trucks and trolleys.
On the other hand, it is being shown on social media that farmers sitting on dharna are enjoying pizza, farmers are being served rabri-jalebi, they are getting massaged by sitting on massage chair. Their clothes are washed in washing machines and jungle safari tents are installed for living. The purpose of broadcasting such videos is to show that as farmers have come to Delhi border not to agitate but to have a picnic. It is being shown on social media that farmers are having fun and harassing others by closing the path.
One thing everyone should understand is that most of the farmers agitating on the Singhu border are Sikhs of Punjab. How to help others, how to feed the hungry, how is the service feeling, this can be learned from the tradition of Sikhs. In the gurdwaras throughout the world, langars are run continuously. Similarly, langars are now running in the middle of the farmer movement and most of these arrangements have been made by the Delhi Sikh Gurdwara Parbandhak Committee. From morning tea to breakfast, lunch and evening tea along with snacks, dinner and then hot milk are being given to the farmers. If ever a merchant donated dry fruits, they are also distributed in the langar. Large pan has been placed to make bread. A bread making machine has also been installed on behalf of the gurudwara. Twenty thousand rotis are made every hour from this machine.
I have come across many videos that show farmers living in luxury tents. These tents are commonly used in jungle safaris or campig. It has been claimed that these tents have a system of protection from cold and heaters. It has also been claimed that hundreds of such tents have been installed and the entire tent city has been set up.
India TV reporter was sent to picket sites on Delhi border to know the truth. After watching everything, our reporter Pawan Nara said that it is true that a tent city has been built and it has some luxury tents, but this tent city has been established by Hemkund Foundation. Similar tents are installed in Hemkund Sahib for those who go to pay obeisance. About 100 such tents have been installed. But they are not booked, but anyone can come and relax in them. But thousands of farmers cannot stay in hundred tents. The number of farmers is about 60 thousand. Most farmers are spending their nights inside trucks and tractor trolleys. Therefore, to say that the agitating farmers are living in luxury tents would be wrong. The farmers have come with their tractors and trolleys. The trolley of farmers has become their home. The trolley is fitted with a tarpaulin to protect it from cold air. Straws have been placed inside the trolley and mattresses have been put on top of it so that they can also tolerate three to four degrees of cold.
Another similar video was widely circulated that washing machines have started for the farmers involved in the movement. The clothes of the farmers are washed in the machines. The first thing is that the clothes of the farmers are washed in the washing machine, what is the problem in this? But when our reporter investigated it, it turned out that some washing machines have been installed. The clothes of some farmers were also being washed in washing machines, but only three to four washing machines are installed. These machines have been brought by two farmers themselves. The rest of the farmers wash and dry their clothes under the open sky.
Another video of the peasant movement is in the news. The video claimed that the farmers' movement is the Five Star Movement. Foot massages have been arranged for the farmers here. The video has multiple foot massage machines simultaneously. Many farmers are getting their feet massaged. When our reporter investigated the video, it was found that the video is correct and is from the Singhu border. But foot massage machines are not installed everywhere. A foot massage center is built by Khalsa Aid. It provides foot massages for elderly women and men. To encourage the feet of elderly farmers who are coming from far away, these foot massagers have been installed. Similarly, in a video, it was shown that farmers have brought many salons with them. Hair spas and men's parlors are running at the movement site. Our reporter told that some people on the Singhu border have arranged a salon for the peasant brothers with their initiative. The hair of the farmers is cut free in this salon.
The farmers have brought their ration with them. The gurudwaras seem to have an anchor, but those who said that a pizza party was going on. Farmers leave their homes in the harsh cold of the night and sleep in trolleys under the tarpaulin, but those who say that luxury tents have been installed for them. If someone showed a washing machine, then someone chaired the foot massage. I think spreading such things is an injustice to the farmers. Our reporters found that some people put up free tents, some fed pizza and some arranged foot massages for the old people. This should not bother anyone. We should thank those who gave these facilities to the farmers for free. He did as much as he could. Whatever he had, he gave the same service. Anyway, it is the tradition and rites of the people of our country. Did people forget that in March-April, when the workers who were troubled by the lockdown walked on the streets, they were also anchored? Those laborers were also transported free of cost by transporters in buses and trucks. Some people even sent laborers to their city by plane.
Therefore, it is not right to trap the demands of the farmers and their movement in pizza and tents. Do not trust them when you watch such videos. Some people may feel that the farmers have come under the pretext and are stubbornly seated. But because of this, making such videos and spreading confusion is not right. I am against every person who spreads rumors, who talks of dividing the country and society. That is why when the 'piecemeal' gang entered the peasants' movement and said derogatory things to the Prime Minister, we also exposed it on India TV. I will say the same to the farmer brothers that the process of dialogue should continue. Do not doubt Narendra Modi's intentions and talk to the government. I appeal to the people who broadcast such videos about the farmer movement not to discredit the farmers. Farmers are our 'Annadata'. He has some doubts on the new agricultural laws, he has some issues and let him resolve these matters peacefully. (Rajat Sharma)
Watch: Aaj Ki Baat, complete episode with Rajat Sharma 'December 17, 2020



www.indiatv.in