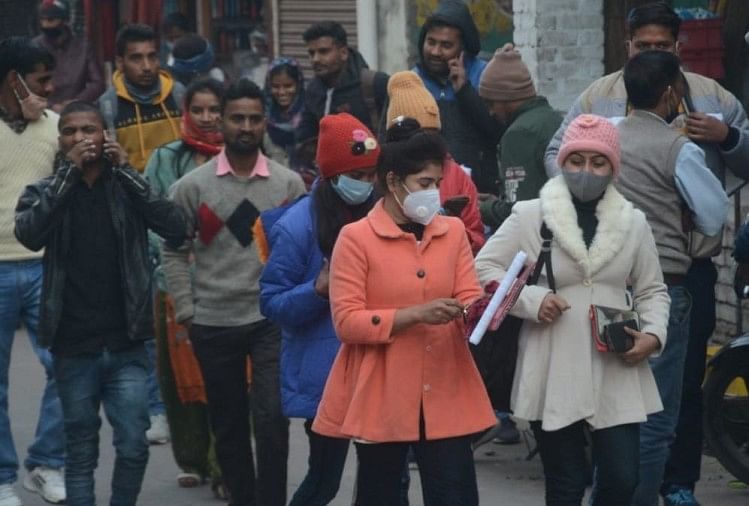 India News
Police Recruitment Exam 2020 Update. – UP Police Recruitment: For the first time written examination for the post of cavalry, Inspector and Sub Inspector has been made administrator
On December 18, 2020 by admin
News Desk, Amar Ujala, Lucknow
Updated Sat, 19 Dec 2020 05:02 PM IST
Candidates leaving for exams.
– Photo: amar ujala
The first day of the police recruitment examination for jail warders, firemen and cavalry posts at 335 centers in 10 districts of UP was peaceful. Let it be said that this is the first time that a written examination was held for appointment to the post of cavalry.
Extensive security arrangements were made for the examination conducted at 72 examination centers in Lucknow. The examination took place in two shifts in the morning and afternoon. During the examination that lasted from 10 to 12 in the morning and from two to four in the afternoon, there was no problem of any kind.
Commissioner of Police DK Thakur said that 750 female and male policemen have been put on duty for the examination being conducted in 72 centers. The examination centers are divided into five zones with DCP of the respective zone in charge. Administrators of all the examination centers have been made inspectors and sub-inspectors of the said area. The examination will continue on Sunday. Earlier, on Friday, senior police officers held a meeting regarding preparation for the examination and gave directions to the subordinates.
Solver gangs have made a dent in previous recruitment examinations. In view of this, special attention was kept on the arrested members of the gang. Police were also deployed at coaching centers. Recently a gang leader was caught in Ghaziabad. The house of the absconding members of his gang was raided by the police.
Most centers built in Lucknow
Most of the 72 centers for the examination were set up in Lucknow. Besides, 65 centers were built in Prayagraj, 58 in Varanasi and 56 in Kanpur. There were 35 centers in Gorakhpur, 30 in Agra, eight in Bareilly, five in Ghaziabad, 3-3 centers in Meerut and Gautam Buddha Nagar.
Examination is being done after four years
The recruitment of jail warders, firemen and cavalry came out in the SP rule in 2016 but the recruitment process could not be completed. This includes 3638 posts of jail warders, 2085 posts of firemen and 102 posts of cavalry police.
read ahead
Most centers built in Lucknow

www.amarujala.com