Raisen
Prime Minister Narendra Modi, while communicating with the farmers of Madhya Pradesh, again said that the MSP will never end. If we had to remove the MSP, then why would the Swaminathan Committee report be implemented? Our government did the work of implementing the report of the Swaminathan Committee. Taking a dig at the opposition (PM Modi Targets Opposition), PM Modi said that he is shedding false tears on the issue of farmers. Games are being played to plow your political land by suddenly spreading a web of confusion and lies. The farmers are being stabbed with guns on their shoulders. Reversing Congress, he said that his debt waiver is a hoax. They did not waive debt as much as they promised.
PM targets fiercely on Congress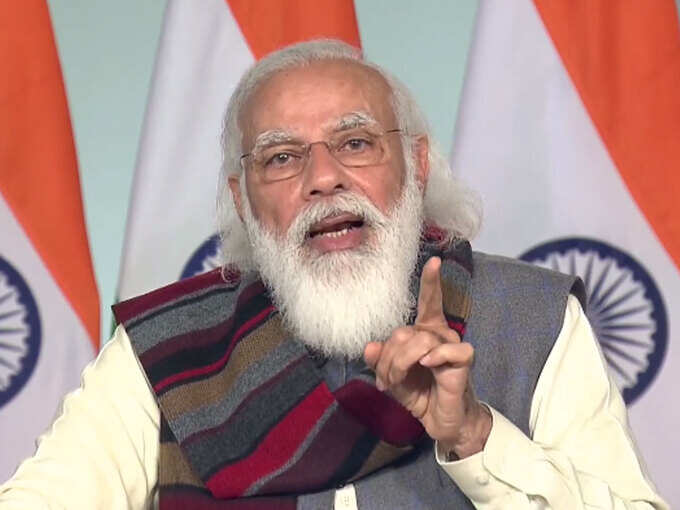 Addressing farmers through video conferencing in Raisen, Madhya Pradesh, PM Modi lashed out at the opposition party Congress. He said that in our country there is a great example of cheating farmers, debt waiver done by Congress governments. When elections were to be held in Madhya Pradesh 2 years ago, a loan waiver was promised within 10 days. How many farmers have their debt forgiven?
Also read: – PM removes confusion on agricultural laws, said- neither MSP will end nor mandis will be closed, all is false
'What excuses were told after the Congress government was formed on debt waiver'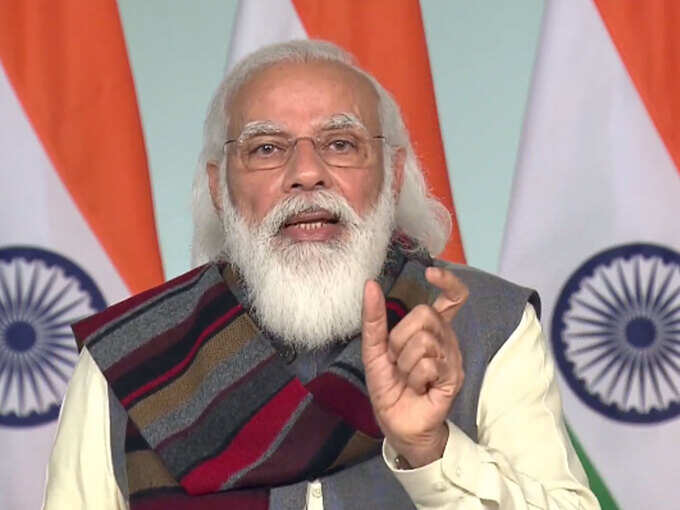 PM Modi said that after the formation of Congress government in Madhya Pradesh, what excuses were given. These farmers of Madhya Pradesh know more well than me. Millions of farmers of Rajasthan are also waiting for debt waiver till date. The farmer thought that now the entire debt would be forgiven and in return he used to get a notice of the banks and a warrant of arrest. Who got the biggest benefit of debt waiver? To those close to these people.
PM said- please stop tricking the farmers, stop confusing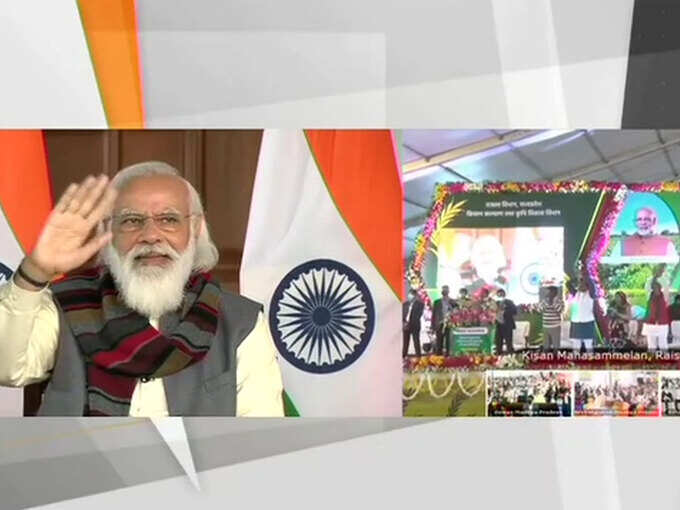 PM Modi said that I think his pain is not about why the agricultural laws were reformed. They are troubled by the fact that what we used to say but could not do, how Modi did it, why did Modi do it. I want to tell all political parties that you keep your credit with you. I do not want credit. I want ease in the life of the farmer, want prosperity, want modernity in farming. Please trick the farmers and leave them confused. In fact, the farmers of the country should ask for answers from those who first kept writing about these reforms in their manifestos, collecting votes of the farmers, but did nothing. Only kept on avoiding these demands and the farmer of the country kept on waiting.
'Our government started PM-Kisan Yojana'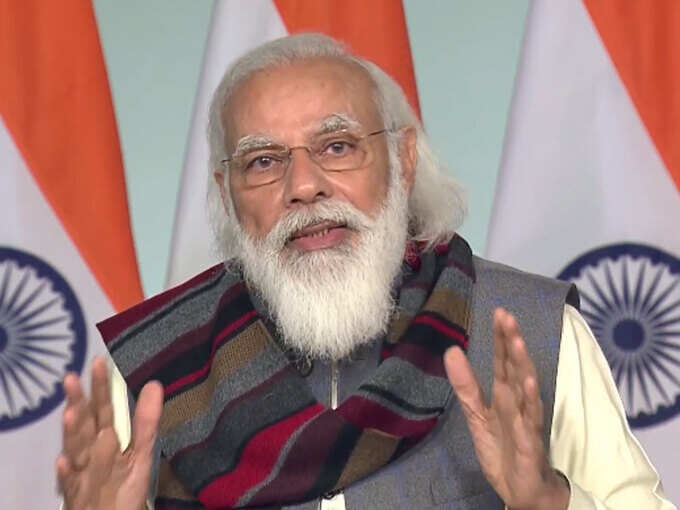 The Prime Minister said that in the PM-Kisan scheme launched by our government, every year farmers will get about 75 thousand crore rupees. That is, about 10 and a half lakh rupees in 10 years. Direct transfer to farmers' bank accounts. No leakage, no commission to anyone. If older governments were concerned, around 100 large irrigation projects in the country would not hang for decades. Think, if the dam started being built then it is being built for twenty five years. If the dam is built then the canals are not built, the canals are not built, then the canals were not interlinked.
PM Modi further said that now our government is spending thousands of crores of rupees to complete these irrigation projects in mission mode. We are working to provide water to every farm. The government has also made continuous efforts to reduce the cost of farmers. A huge campaign is being run across the country to provide solar pumps to farmers at a very low cost. We are also working on making our food providers energetic.
'Government's emphasis also on the purchase of food grains on MSP'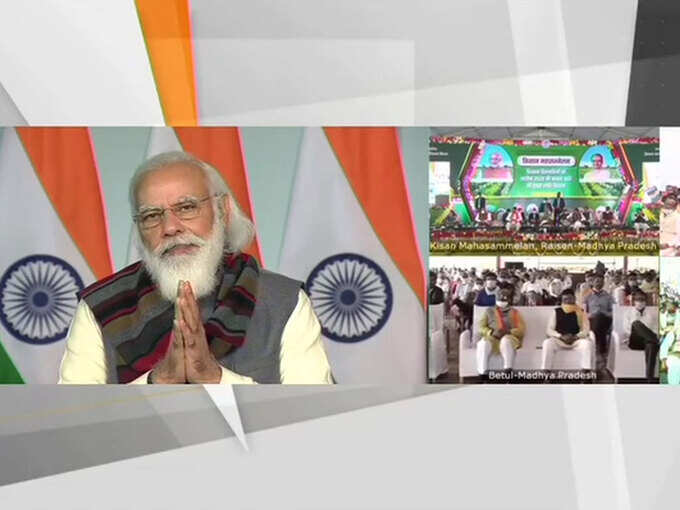 PM Modi said that the MSP on paddy in the previous government was Rs 1310 per quintal. Our government is paying an MSP of about Rs 1,870 per quintal of paddy. The MSP on jowar in the previous government was Rs 1,520 per quintal. Our government is paying an MSP of Rs 2,640 per quintal on jowar. At the time of the previous government, MSP on lentils was Rs 2,950 per quintal. Our government is paying an MSP of Rs 5,100 per quintal of lentils. This is a proof of how much attention our government gives to increasing the MSP from time to time, and how seriously it takes. Along with increasing the MSP, the emphasis of the government has also been that more and more food grains should be purchased on the MSP.

navbharattimes.indiatimes.com