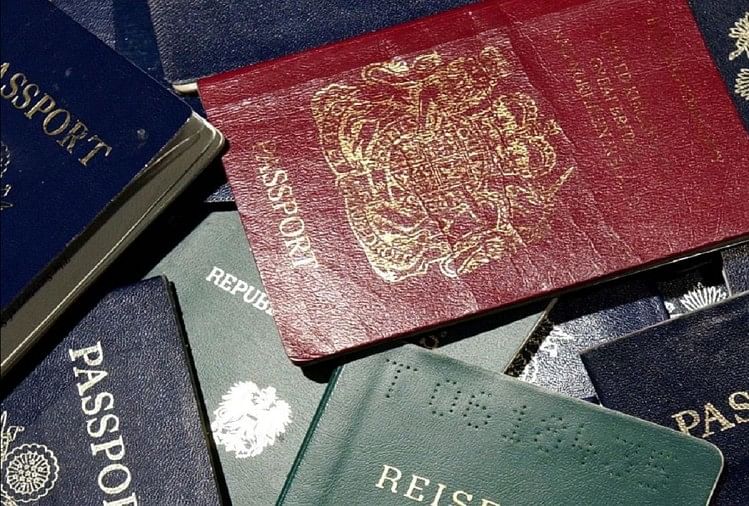 India News
Green Passport Vaccine News: Vaccinated Israelis Will Get Green Passports Waiving Lockdown Constraints – know what is 'corona passport', which is going to give its citizens to Israel
On December 18, 2020 by admin
World Desk, Amar Ujala, Jerusalem
Updated Fri, 18 Dec 2020 08:41 AM IST
Symbolic picture
– Photo: Social media
Israel has announced the issuance of 'Green Passport' for its citizens, making it the first country in the world to do so. This passport will be issued to those who have been vaccinated with the corona virus. The Israeli government has taken this step because citizens who have vaccinated will be exempted from other restrictions of quarantine and corona while traveling in other countries.
According to Israeli media reports, green passport holders will be allowed all things related to cultural events and eating at restaurants, which were banned due to no vaccine. In order to get this passport, a person must take both doses of the vaccine.

Actually, the intention behind this move of the government is something else. A recent survey showed that 50 to 75 percent of Israeli citizens do not want the Corona virus vaccine to be vaccinated, because they fear that hasty preparation of the vaccine may threaten their lives.
ALSO READ: Corona report to be fired soon, India-Israel jointly built test kit
In such a situation, the government wants to encourage its citizens to get vaccinated through the exemption given through green passports. A large-scale vaccination program will be launched in Israel from next week.
The country's Health Minister Yuli Edelstein said in a conversation with Channel 13, "Passengers will be able to travel abroad without testing the virus with the help of a green passport." Significantly, in most countries, the virus is currently being tested at airports.
Edelstein stressed that the idea of ​​providing a benefit package to people who are vaccinated is not, but those who will not be at risk of Kovid-19 after the vaccine can do things that other people are currently unable to do Have been.
Israel Health Director Cheeze Levy said that Green Passport holders will be able to participate in all types of events and can travel anywhere in the world. The passport will show that the holder has taken the vaccine and no longer threatens him.

www.amarujala.com