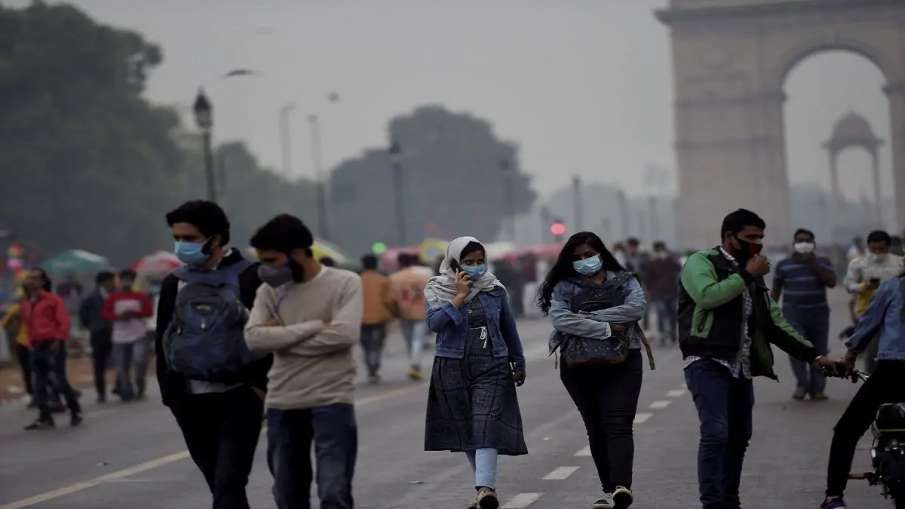 new Delhi. The Meteorological Department has forecast the changing weather in the national capital on Friday. The Meteorological Department has issued an Orange Alert in the national capital for two days till Sunday after the temperature dropped due to icy winds in the city. The mercury in the city has gone down to around 3 degree Celsius due to icy winds. On Saturday, it is expected to be cloudy with fog, which is expected to disrupt traffic till Monday.
IMD issues four color coded warnings green, yellow, orange and red according to the intensity of the weather system. Orange alert is issued to the officers to be prepared. The Safdarjung observatory providing daily data recorded a minimum temperature of 4.4 ° C, while the weather stations at Ayanagar and Lodhi Road recorded 3.5 and 3.8 ° C, respectively.
IMD said in its bulletin, "Severe cold will occur at some places. The city will be partly cloudy on Saturday and there will be fog for the next three days." IMD said that the cold wave is forecast to continue in Delhi on Saturday (December 19) and is likely to continue till Monday. IMD declares a cold wave for the plains when the minimum temperature is 10 degrees Celsius for two consecutive days. Or below it and 4.5 ° C below normal. Officials said that for small areas like Delhi, a cold wave can be declared even if the above conditions are made even for a day.
The Meteorological Department estimates that mercury may fall by up to 2 degrees in Delhi in late December. Due to minus degree temperature on the mountains, Delhi can also see its havoc. The Meteorological Department has warned that the impact of the cold on Delhi is still in the initial stages and it may see an increase in the coming days.
The Meteorological Department has issued a warning of cold wave in many parts of Rajasthan. According to the department, cold wave is likely to occur in the next 24 hours in Ganganagar, Hanumangarh, Bikaner, Churu, Bundi, Sikar, Jhunjhunu, Alwar and Bharatpur districts of the state.
It can rain here
According to the Meteorological Department's Skymet website, light to moderate rains may continue in some places along the coastal areas of Tamil Nadu during the next 24 hours, with heavy rain activities continuing. Light to moderate rains are likely over Andaman and Nicobar Islands, interior Tamil Nadu and parts of Kerala as well. Light rains may occur over East Assam and Arunachal Pradesh.
Minimum temperature will fall 2 to 3 degrees here including UP, Bihar
Cold day conditions will prevail over Punjab, Haryana, West Uttar Pradesh and Delhi and some areas of North Rajasthan. There can be frost somewhere in these parts. Minimum temperatures are expected to fall by 2 to 3 degrees in parts of Uttar Pradesh, Bihar, Jharkhand, East Madhya Pradesh, Vidarbha and Marathwada.



www.indiatv.in