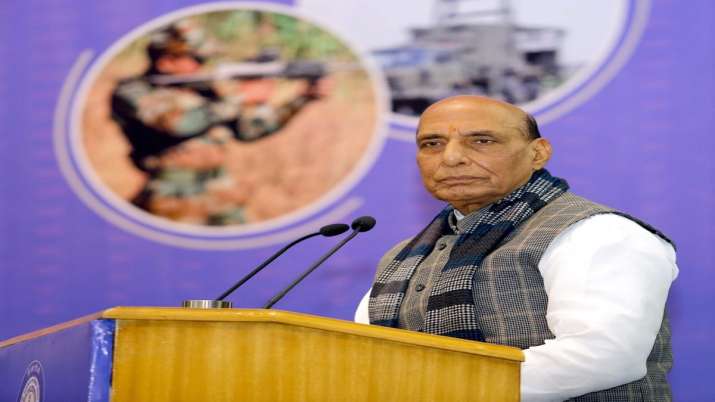 India News
Changing nature of war: Rajnath singh says mobile phones now have longer reach than missiles. Mobile phones exceed mobile missile's firepower: Rajnath Singh
On December 18, 2020 by admin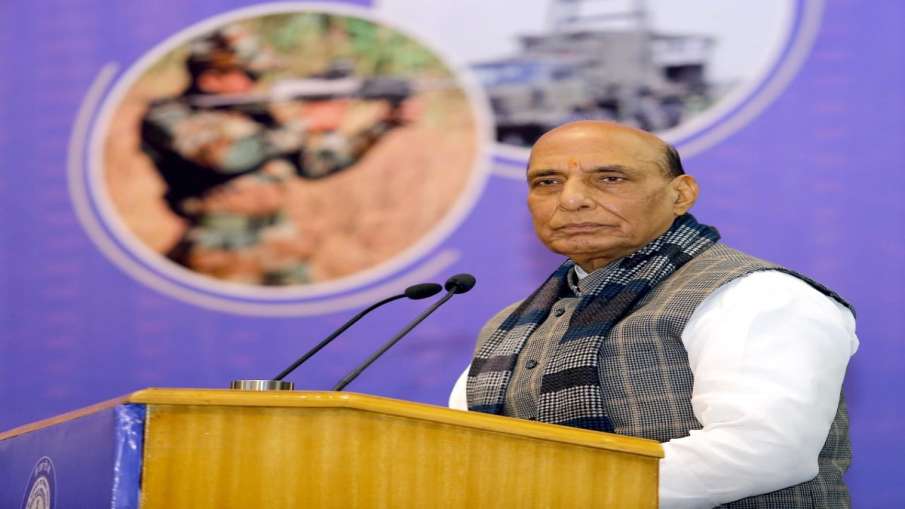 Chandigarh Apparently referring to the impact of social media in the conflict between different countries, Defense Minister Rajnath Singh said on Friday that now the mobile phone's firepower has exceeded that of missiles. Addressing the annual Military Literature Festival (MLF) here, the Defense Minister cautioned that different types of security threats could come up in future. "This program is important from another point of view, the nature of threats and wars is also changing with the change of time," he said in an online address. In the future, other topics related to security may come to us. "
Protect yourself and others from false and misleading information
Rajnath Singh said that the struggles are gradually becoming "widespread" in ways that had never been imagined before. Perhaps in the context of the impact of social media and mobile apps, he said, "Today, the firepower of a mobile has exceeded the reach of a missile". could reach. He urged everyone to play the role of a soldier. Singh said, "We should be alert to these dangers and protect ourselves and others from wrong and misleading information." These kinds of festivals can play an important role in it. "
Youth should learn from ex-servicemen
The Defense Minister urged litterateurs to make full use of their talent for this. The defense minister did not specifically mention China. But since the deadlock between the two countries on the Line of Actual Control, India has imposed restrictions on several Chinese mobile apps in recent months, citing concerns about national security and privacy. These include apps such as the popular TicketLock and WeChat. Singh said that this year's edition of the festival is special because the country is celebrating the 50th year of the 1971 India-Pakistan war. He said that there are many ex-servicemen who fought that war. He urged the youth to learn from those ex-servicemen.
Punjab has been the land of the brave for decades…
Singh said that he had a program to attend last year's festival. But he could not come to Chandigarh due to the Parliament session. But he kept getting information about the events of the festival. He said that the festival has improved the understanding of the common people about the working of the armed forces and created a sense of patriotism among the youth. Singh said, "Punjab has been the land of the brave for decades and it is natural that such festivals started here." This program is also an honor for those warriors who have sacrificed themselves for the sake of the country.
The Defense Minister praised the topics selected for MLF 2020 including Jai Jawan-Jai Kisan, Defense and Self-reliance in Bollywood. Earlier, Punjab Governor VP Singh Badnore said that events like MLF reveal military history, values ​​and traditions, otherwise the common people would never know about it. He said that people are very enthusiastic about such events and in fact it is a people's festival which is eagerly awaited by the people of the region every year.
Former Jammu and Kashmir Governor NN Vohra said earlier there was a sense of secrecy with documents related to the war experience and military matters and kept them away from the common people. But now the landscape is changing and if this continues, the younger generation, especially cadets of military academies, may actually be inspired by it. This annual event is a joint initiative of the Punjab government and the armed forces. It will conclude on Sunday.



www.indiatv.in