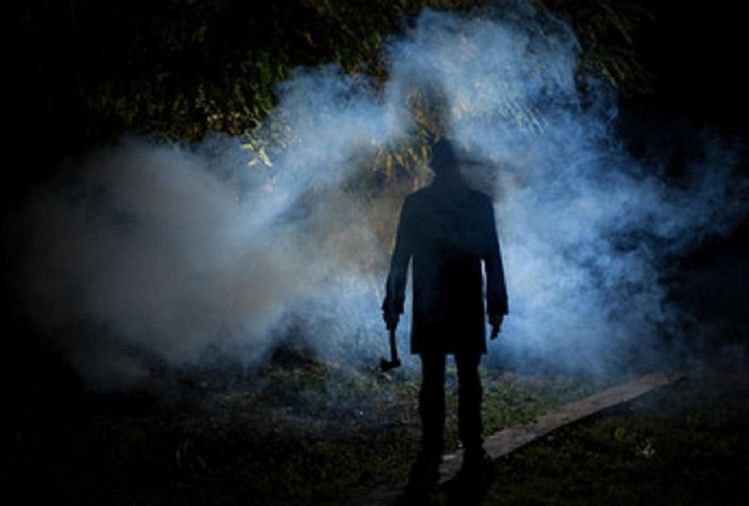 India News
Bihar: Psycho Killer Avinash Shrivastav Arrested For Killing More Than 20 People, Shot Father Killer With 32 Bullets
On December 18, 2020 by admin
The Bihar Police has found a criminal who is accused of committing more than 20 murders and is known as Psycho Killer in the world of crime. Actually, the police went to arrest the ganja smugglers, in which one accused psycho killer Avinash Srivastava emerged. The terror of Avinash in Bihar is such that he shot 32 bullets to the killer of his father. He had been sitting near the corpse for three hours and no one had even come close to him due to fear.
Psycho killer caught like this
According to the information, the special team of Vaishali Police, District Intelligence Unit and Mahanar Police are continuously taking action against the Ganja smugglers. In this episode, the police got information that a big criminal is going to bring a huge amount of ganja. Two smugglers were caught in the raid, one of whom was identified as Avinash Srivastava. He is the son of RJD's former MLC Lallan Srivastava. At the same time, the second crook is named Altamas, a resident of Phulwarisharif. 20 kg of hemp was recovered from his possession.
Avinash is so infamous
After identifying Avinash, the police team was also shocked, because he is notorious in the world as Psycho Killer and Serial Killer. Avinash is a resident of MIG Colony located in Kankarbagh police station area of ​​Patna. He is accused of more than 20 murders in Bihar. Earlier, he was arrested in Raxaul on 26 September 2020, but committed a crime after being released on bail a few days ago.
This is how revenge for father's murder
According to the police, Avinash is an MCA from Jamia Millia Islamia in Delhi. During the year 2002, his father and the then MLAC Lallan Srivastava was shot dead in Hajipur. At that time Avinash used to work for 40 thousand rupees per month in Infosys. He took up arms to avenge the father's murder. In 2003, he shot 32 bullets at his father's killer Moin Khan alias Pappu Khan in Hajipur. After this he continued to selectively kill the remaining killers.
The deputy mayor's husband was also murdered
According to the police, Avinash had roasted Dina Gop, husband of Patna deputy mayor Amravati Devi, with an AK-47. During that time Avinash killed 20 people including Captain Sunil's brother, Vijay Gop, Ajay Gop, Lalu Gop, Ajit Gop, Moin alias Pappu, Advocate Sardar ji, Imtiaz, Chanarik Gop, gold businessman Manoj Sonar, Rahul Yadav.
Happy to tell the police about myself
Let me tell you that after the murder of Avinash, the search for Avinash intensified, then the mother went to Siliguri with him. However, he repeatedly came to Bihar to carry out the incidents of murder, robbery and theft. During the year 2016, he was caught stealing at the Central Bank of India at Harpur Belwa in Mahua police station area of ​​Hajipur. When questioned by the police, he said that search psycho killer Amit in Google. Knowing the reality of Avinash, the police senses flew, he was dancing happily. Avinash claims that in the film 'Gang of Wasseypur', the climax of his breast fire (Danadan shot) was stolen.
read ahead
Psycho killer caught like this

www.amarujala.com