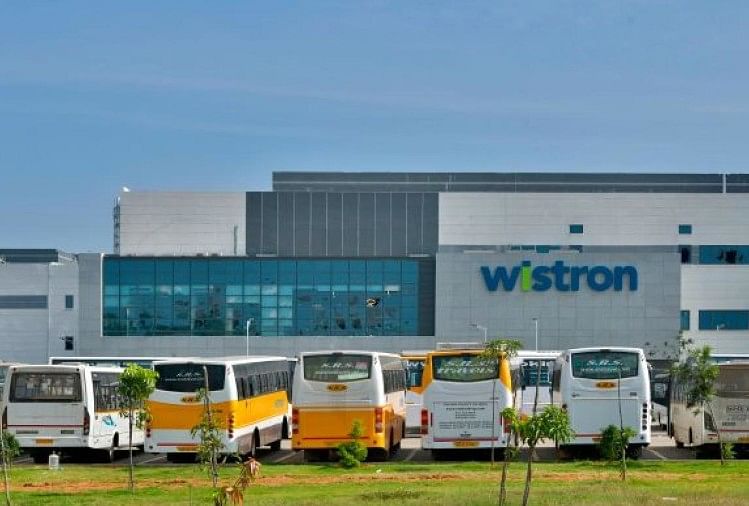 India News
Apple Placed Wistron On Probation After Factory Violence Said Main Objective Is To Make Sure All The Workers Are Treated With Dignity – Demolition Controversy in iPhone Factory: Apple Stops New Business With Wistron India
On December 18, 2020 by admin
The case of sabotage at Wistron, the Apple iPhone maker factory in Karnataka last week, has taken a new turn. Apple has said in an official statement that it will not do any business with Wistron at the moment. Apple has stated that until the company improves conditions, no business will be done with it. Apple has also appointed some experts to investigate the matter. Apple says initial investigations have revealed that our executive code of conduct has been violated. Apart from this, it has also been reported that there has been a delay in payment of some workers in October and November.
Apple warns Vistron
Apple has officially stated, 'We have placed Vistron on probation and we will not do any new business with Vistron before corrective action is completed. We will monitor this matter with independent auditors. Our main objective is to ensure that all workers are treated with respect and treated well. Also, the victims get full justice and compensation.
The company lost Rs 437 crore due to sabotage
Let me tell you that on December 12, the Apple iPhone maker factory Wistron was vandalized in Karnataka. Many people have also been arrested in this case. The sabotage has resulted in a loss of Rs 437 crore to the company. Vistron has informed the police about this. In this regard, the company has registered a case with the Police and Employees Department. In a written complaint from the company, it has been said that he has suffered a loss of about Rs 437 crore due to this sabotage. The complaint states that many people have also stolen the iPhone and the most damage has been caused by the theft of the iPhone itself. Other losses have resulted from wastage of goods in the factory's assembly line.
This is the whole case
Narasapur is an industrial area in Kolar district of Karnataka. Here Wistron Apple makes a iPhone in Taiwan. The employees of this company's factory created a fierce uproar. They broke glass doors and cabins. The ruckus continued for a long time. Employees set fire to some vehicles parked in the factory. Stoned in the factory. The company's board was also set on fire.
Employees made this charge
Employees say they have not been paid for several months. The company kept assuring pay repeatedly, but they were not given money. This has made their survival difficult. In such a situation, the anger of the employees erupted and they vandalized.

www.amarujala.com