Highlights:
In West Bengal, BJP is in a 'not yet, never' situation, the party does not want to leave
West Bengal state in-charge Kailash Vijayvargiya says that Mamta created an atmosphere of fear
Kailash Vijayvargiya says that fair elections are not possible till Mamata Banerjee remains in power
Kolkata
The BJP is in a 'not yet, never' situation regarding West Bengal. The party does not want to leave any stone unturned to reach power in the state. The party has appointed national general secretary Kailash Vijayvargiya as the state in-charge to contest the election. Vijayvargiya believes that Mamata Banerjee has created such an atmosphere of fear in the state that fair elections are not possible till she stays in power.
So will the BJP want to sack the Mamta government and go to the election field? Is he not seeking religious mobilization? Nabim, National Political Editor of NBT spoke to Vijayvargiya on all such issues. Here are the highlights of the conversation:
Read: What is Mamata Banerjee afraid of Owaisi's entry in West Bengal?
Question- What is the political scenario of West Bengal?
answer- Violence in Bengal politics has been linked for the last four decades. After Mamta Banerjee's arrival, her direction has changed. At first the Congress was strong, then they killed the Congress workers. Then the CPM looked strong, beaten its workers and now we are strong, our workers are on their target. Their murders are happening. Our national president was attacked, his intention is to create terror behind him. But violence has no place in democracy. The public will answer.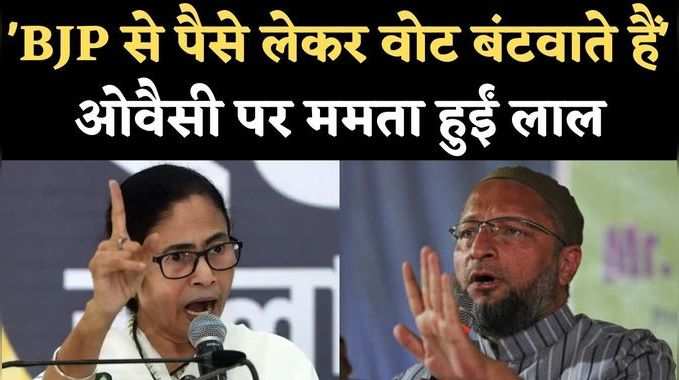 'Banning votes by taking money from BJP', Mamta Lal on Owaisi
Question- But TMC alleges that BJP itself wants a confrontation, it sees political advantage in it …
answer- Those who have this charge, they should also give an example where any kind of violence has been attempted on behalf of our workers. We had seen the politicization of bureaucracy till now, but unfortunately in West Bengal the bureaucracy has been criminalized.
There is a nexus between bureaucracy, criminal elements and politicians there. Kills, turning him into suicide. There is no law and order in Bengal. The law of Mamta is its law. This scene is very scary.
Read: Mamta's special Suvendu officer left the legislature before Amit Shah's arrival in Bengal
Question- When you are telling such a situation, why is no action being taken for the dismissal of the Mamta government?
answer- Theoretically BJP is not in favor of sacking an elected government, but now we have demanded from the Union Home Minister that the Mamata Banerjee government be sacked and impose President's Rule. There cannot be free, fair and fear-free elections in the state when Mamata Banerjee is the Chief Minister. It is very important for the establishment of democracy that people come to vote fearlessly.
Question- It is alleged that BJP is creating communal atmosphere for religious mobilization in the state. What will you say on this?
answer- There has never been any such effort from our side nor do we want it. This effort is being done by Mamta Banerjee herself. It was Mamata who stopped the immersion during Durga Puja and allowed the procession of Muharram to be taken out, against which people went to the High Court. The High Court said that it cannot prevent immersion. Only after this, there was an atmosphere against appeasement in the society. How can people accept the ban on Durga Puja?
Question- By the way, what will be your 'vision document' for Bengal?
answer- We will make West Bengal a state where law will rule. Everyone will get security, there will be employment opportunities for the youth. We are telling the people of Bengal that they gave the Congress a chance. The leftists were given a chance again and again. For the last two times, they have been trying Mamata Banerjee, try us once.
Question- One weakness of BJP for West Bengal is being judged that the party does not have any leader at the local level equal to the political stature of Mamata Banerjee?
answer- We have Modi ji. Is there any leader equal to the political stature of Modi ji in the world? Under his leadership, we will contest elections and form the government.
Question- BJP will project someone as Chief Minister and will go to the polls or go faceless like other states?
answer- Like other states, we will go to the polls without a CM face.
Question: A minister has resigned from the Mamta government. Are some other TMC leaders also targeted by the BJP?
answer- Nobody is on our target. Because of Mamata's arrogance, there is panic among her own leaders inside her party and they are running away.
Question: At the state level, factionalism is being talked about at many levels in BJP, how will the party overcome it?
answer- No factionalism in our organization. He is PK (Prashant Kishore) Maharaj, he keeps on running.
Question- The Central Government has provided special security to you as soon as you become the in-charge of West Bengal. Does Mamta feel any threat from the government?
answer- I have already said that there is no such thing as law and order in West Bengal. Anything can happen to anyone but we are not in fearful people. I used to roam there without protection. Now the central government would have got any input, after which my security would have been increased.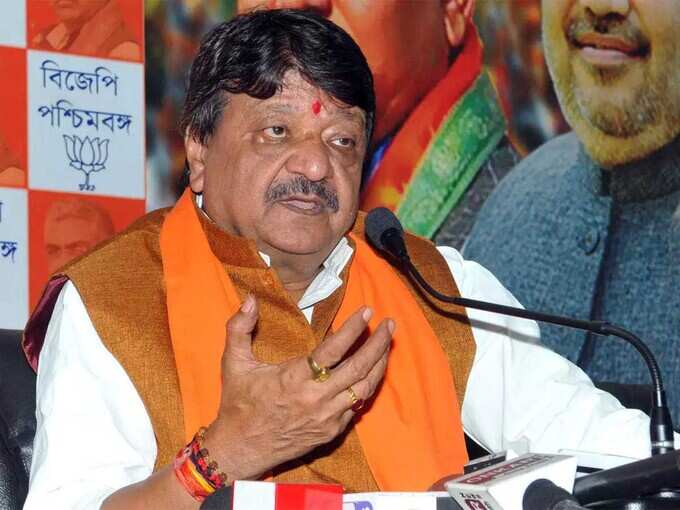 Kailash Vijayvargiya

navbharattimes.indiatimes.com