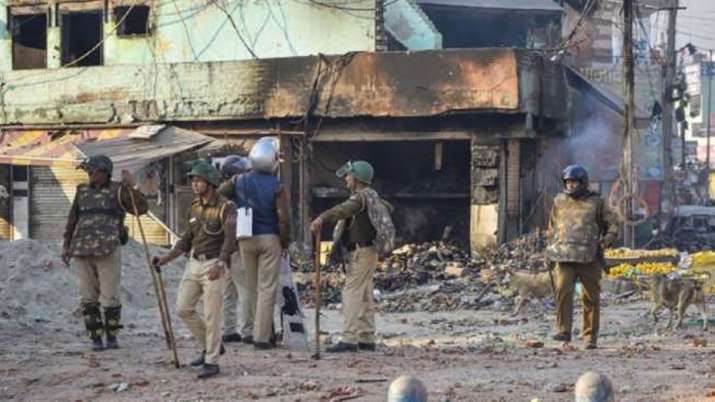 India News
Story of Delhi riots conspiracy like Mahabharata, Dhritarashtra yet to be identified says police | Police told the court- Delhi riot was also a conspiracy like Mahabharata, Dhritarashtra's identity remains
On December 17, 2020 by admin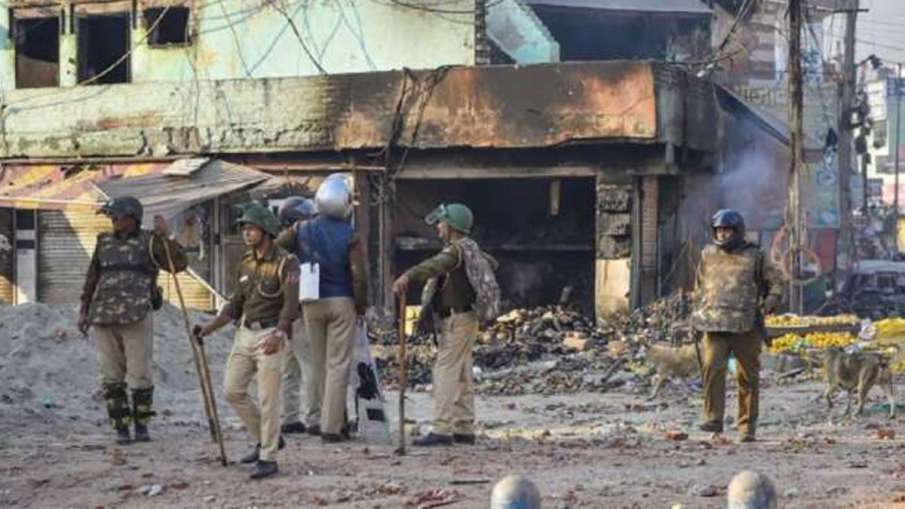 new Delhi: The Delhi Police said in a capital court on Thursday that just as there was a story of the Sanskrit epic Mahabharata conspiracy, the riots in north-east Delhi were also alleged conspiracies, whose 'Dhritarashtra' is yet to be identified. The accused, who requested bail from the court, gave his arguments like the police argued that the case could not be like the Ramayana, "where we have to wait 14 years to finally come out".
Entries of Ramayana and Mahabharata in arguments
Both the prosecution and the defense compared their time to the mythological texts, the characters of Ramayana and Mahabharata, to present their arguments. These arguments were made during the debate on the bail plea of ​​Natasha Narwal, a student of JNU and a member of the 'cage break' campaign. Narwal was arrested under the Unlawful Activities (Prevention) Act for allegedly participating in a pre-planned conspiracy of riots. His lawyer said that the prosecution has created a 'Chakravyuh' against Narwal and the accused will try to come out of it like Abhimanyu of Mahabharata.
'Delhi Protest Support Group' is like Sanjay
It was argued on behalf of the accused that the charge sheet filed against him is the second largest document after Mahabharata. On this, Special Public Prosecutor Amit Prasad, appearing on behalf of the police, said that the WhatsApp group called 'Delhi Protest Support Group' (DPSG) is like Sanjay's character, who narrates everything to Dhritarashtra. Prasad told Additional Sessions Judge Amitabh Rawat that the DPSG allegedly supervised and commanded all the protest venues and aimed not to stage a protest but to do a 'chakka jam' and that it would result in violence. was.
'Dhritarashtra has not been identified yet'
The prosecutor said, "The counsel for the accused said that the charge sheet is the largest document after the Mahabharata. He said that the Mahabharata was 22,000 pages and the charge sheet is 17,000 pages. I want to say that Mahabharata was the story of a conspiracy and incidentally this case is also a conspiracy. In the Mahabharata, there was Sanjay, who (sitting far away) could see everything. The conspiracy is Sanjay DPSG. Sanjay was narrating everything to Dhritarashtra. Dhritarashtra has not been identified here yet.
'Our effort will be like Abhimanyu'
Advocate Adit Pujari, appearing for Narwal, said, "In the last 8 hearings, a chakravyuh has been created by the prosecution. Our effort will be like Abhimanyu, so that we can distinguish it. It is clear that this is being done because the charge sheet does not make any prima facie case. This case is not going to be Ramayana, where we have to wait 14 years to get out of it. Whatever will happen here and now. During the hearing through the video conference, the computers of both the prosecution and defense lawyers were interrupted, which were restarted and further arguments were made.



www.indiatv.in