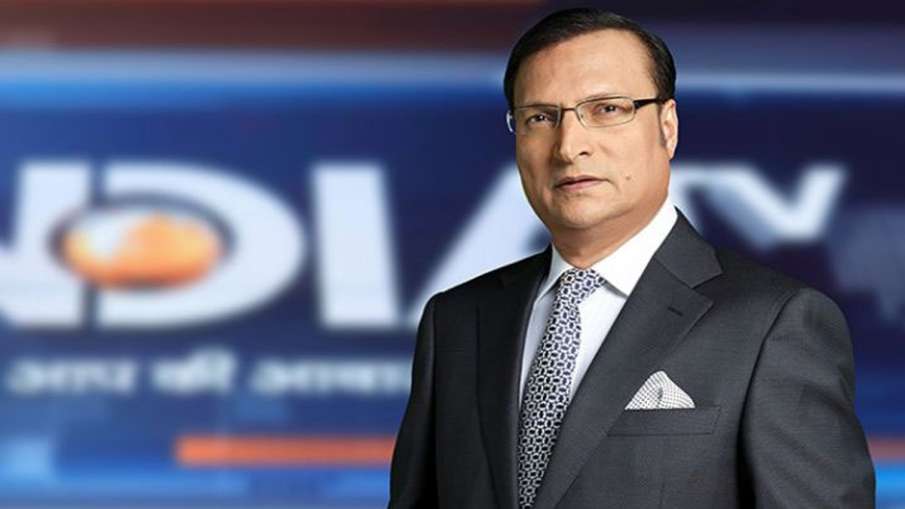 At a time when the Supreme Court is going to set up a committee of all parties to remove the deadlock between the farmers and the Center, rumor-ridden factories are trying to incite the agitators through false news and videos. These false rumors are being spread to create dissatisfaction not only among the farmers but also their relatives working in the army. This is a serious matter that needs immediate attention.
Let us now talk one by one the rumors which have recently proved to be fake.
Fact Number One: On December 12, Gujarat Congress Working President Hardik Patel shared a 25-second video on Twitter about Indian Railways. Hardik wrote in the comment with this video, 'Adani's fresh flour flour advertisement on Indian Railways is worth watching. Now we can say with a claim that the farmers' fight is on the path of truth. In the video tweeted by Hardik Patel, a train engine is visible, on which both sides of the Fortune brand of flour are seen. Also, a poster of Adani Wilmar has also been placed at one place. Hardik Patel's tweet was retweeted by Congress General Secretary Priyanka Gandhi, and then commented, 'The Indian Railways, which was built by crores of people of the country with their own hard work, was branded by the BJP government as Adani. Tomorrow, gradually a large part of the railway will be passed on to the billionaire friends of Modiji. He further wrote, 'Farmers of the country are also fighting to stop farming and farming from going into the hands of billionaire friends of Modi ji.' After this, the fake news spread like wildfire on social media that Indian Railways is going to sell its trains to Adani Group.
After this, the Press Information Bureau of the Government of India tweeted under a 'Fact Check' alert, 'It is being claimed with a video on Facebook that the government has installed a private company on the Indian Railways. This claim is misleading. This is only a commercial advertisement intended to improve 'non-fare revenue' only. ' This ad video of the Adani group has nothing to do with the farmers' movement, but Congress leaders rotated it widely among the farmers. Through this, tried to tell the farmers, as if the trains are being sold to Adani, in the same way, the land of the farmers will be grabbed through contract forming.
India TV correspondent Devendra Parashar examined the veracity of the video and found that the Western Railway had in fact issued tenders to advertise in 10 trains under the Non Fair Revenue Scheme in Vadodara division to raise additional income. These tenders were received by the Adani Group and after this, in February, the Adani Group painted Adani Wilmar's Fortune flour on a train in Vadodara. On February 1, the Western Railway's Facebook page was informed of the inauguration ceremony of a train with a Fortune advertisement.
It has also been learned that till March this year, Western Railway Zone had given 37 locomotives for advertisement at the rate of Rs 73 lakh 26 thousand annually under the 'Non Fair Revenue' scheme. In order to show these advertisements for 5 years, Western Railway received Rs. 4 crore 40 lakh as 'Non Fair Revenue'.
India TV correspondent came to know from the Railway Board that neither a train was sold to a company nor given to Liad. The Railway Board said that these are only an advertisement, which is a source of revenue for the Railways. No one sold the rail, nor did it buy, but Congress leaders misrepresented it to spread rumors that the Indian Railways was selling its trains to the Adani Group. Bharatiya Janata Party leaders allege that Ambani's Reliance Group was brought to Punjab by Chief Minister Captain Amarinder Singh. These leaders also asked whether Ambani and Adani became billionaires during Modi's 6-year rule? Even before Modi became Prime Minister in 2014, the business of these industrialists was quite big.
Fact number 2: A Telugu newspaper 'Prajashakti' claimed that 25,000 Shaurya Chakra winners of the Indian Army had returned their medals in support of the farmers' movement to the Ministry of Defense. We asked our Defense Correspondent Manish Prasad to contact the Ministry of Defense to inquire into its veracity. It was found that in all only 2,048 Shaurya Chakra medals have been awarded from 1956 to 2019. 'Praja Shakti' is a CPI (M) supporter. Its Telugu news was translated into Hindi, Punjabi and English and distributed in Punjab, Haryana and Uttar Pradesh, especially among the farmers to create dissatisfaction. Many farmers accepted this news as completely true even when there was no truth in it.
Fact number 3: A video of Gurcharan Singh Babbar claiming himself to be the chief editor of three daily dailies is being circulated. In this video, he is claiming that he has come to know from 'Top Secret Sources' that the government has made full preparations to crush the farmers' movement and for this, a big operation on the Singhu, Tikri and Ghazipur border started at midnight. Will be done. In his video message, Babbar said that private agencies are collecting information about how many women, children, youth and leaders are present among the farmers at the dharna. In his message, Babbar made a false claim that the security forces would attack the farmers sleeping in the dark after cutting the electricity at night, so that they could be dispersed. He claimed that the government could also use CRPF and BSF for this operation. In his video message, Babbar even said that the government can impose curfew in Haryana and Punjab to stop the protests and imprison the arrested farmers and their leaders in temporary jails.
India TV correspondents investigated Gurcharan Singh Babbar and found that instead of being a journalist, he is the president of the All India Sikh Conference. He also referred to Supreme Court judges and advocate of 1984 anti-Sikh riots HS. Many inflammatory things have been said about Phoolka before. Interestingly, most Sikh farmers know about Babbar and do not take his words seriously. Sardar Prabhdeep Singh, a British journalist who runs a news channel on YouTube, questioned the veracity of the claims made by Babbar. He challenged Babbar to reveal the source of his news.
Fact number 4: A video of the army's movement near a toll plaza in Ghaziabad was posted on Facebook, WhatsApp and Twitter to spread fake rumors that the army was called to disperse farmers from the Delhi border is. Nawab Satpal Tanwar, who describes himself as the Chief of the Bhima Army, claimed that he shot the video himself at the toll plaza. Upon investigation, it was found that this video is about the movement of a battalion of the army being deployed from one place to another, and it has nothing to do with the farmers' dharna. When reporters of India TV asked the farmers sitting on the Ghazipur border whether they had seen any army movement there, most of them replied that they have been sitting here in the open for 21 days, and so what the army battalion, the army Not a single young man of them could see them.
To provoke the farmers, lies should be spread about the jawans, what else could be a bad thing. The less condemned it is, the less. It needs to be understood that such rumors are being spread deliberately to create unrest. The country's enemies are fully active and they want to take advantage of the opportunity to spread violence and unrest. The only relief is that most farmers are intelligent and do not trust such things easily. A network of lies, deceit and pranks is being spread around the farmers, most of them may be less educated but they do not trust such things easily. They trust with what they see with their eyes, hear with their ears.
Such baseless rumors are being spread that the government is using jammers to prevent farmers from talking to each other on mobile phones. Now it is a matter of common sense that thousands of farmers are sitting on the border of Delhi, and they all have one or two mobile phones, and there are so many mobile activites at one place, so the network problem in that area So it is possible. But rumor mongers also spread the rumor that it is being done by a government agencies to carry out an 'operation'.
To frustrate the farmers of Punjab, a video is being circulated on social media. In this video, a farmer is threatening to trample the entire cauliflower crop in his field. The video is not from Punjab, but from Muktapur in Samastipur district of Bihar. As the cauliflower crop was being purchased at the rate of Re 1 per kg in the local market, the desperate farmer was going to trample his entire crop with a tractor.
I would like to praise Union Minister Ravi Shankar Prasad for the fact that he watched the video of this farmer and directed the Common Service Center of his department to contact this farmer to sell his crop in any market of the country at a reasonable price. Be arranged After this, a merchant from Delhi contacted the farmer in Samastipur and bought his cauliflower crop at the rate of Rs 10 a kg. In a few hours half the amount reached the farmer's bank account as an advance. As soon as the entire crop was loaded on the truck on Wednesday, the outstanding amount also reached the bank account of the farmer.
Nowadays, spreading rumors, spreading fake news through WhatsApp, Twitter, Facebook and YouTube is not a difficult task. We have set up an expert team on India TV to find the truth of every such viral video on social media. I promise you that whenever someone conspires, tries to spread lies, tries to spread rumors, we will unknowingly reveal his truth to you. (Rajat Sharma)
Watch: Aaj Ki Baat, complete episode with Rajat Sharma 'December 16, 2020



www.indiatv.in