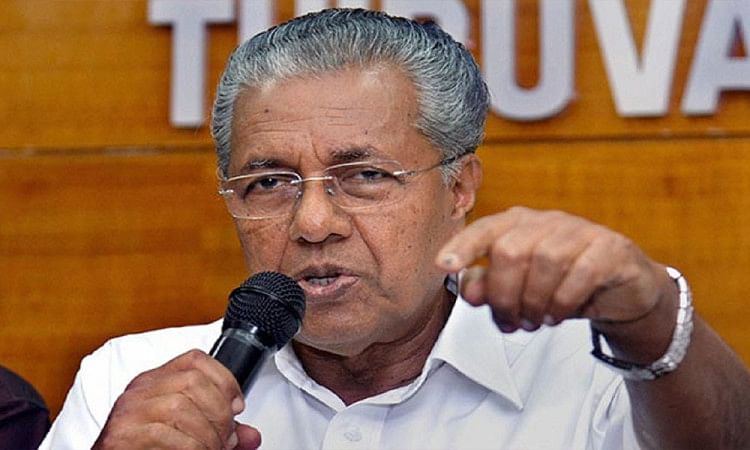 India News
Kerala Local Body Election Result Ldf Get More Votes By Other Party And Make A Win For Itself – Kerala: Left wins big in local body elections, Congress and BJP have won so many seats
On December 17, 2020 by admin
News Desk, Amar Ujala, Kochi
Updated Thu, 17 Dec 2020 12:15 PM IST
The results of the local body elections in Kerala came late on Wednesday. Among them, the ruling Left has won a big victory in the state. Out of 941 gram panchayats, 514 districts and 10 out of 14 district panchayats went to the left. In addition, CPM-led LDF won 108 out of 152 block panchayats.
Congress-led UDF in second place

The Congress-led UDF party came second after the ruling LDF. This party has won 375 gram panchayats, 44 block panchayats and four district panchayats. Although not a single seat of the Zilla Panchayat came from the NDA part, the BJP won 23 Gram Panchayats.
UDF outperforms municipalities
In this election, the LDF has got an overwhelming majority in Kozhikode, Kollam and Thiruvananthapuram and has become the single largest party in Kochi. The UDF has got a majority in Kannur and the largest party in Thrissur. The UDF has performed better in municipalities.
In this election, UDF has won 45 out of 86 municipalities. At the same time, LDF has got 35 and NDA has got only two seats. This result is certainly a major setback for the UDF as the party was expecting a big win in the local elections. At the same time, Chief Minister Pinarayi Vijayan said that this is a victory of the people and is the appropriate answer for the central government agencies which were trying to ruin the state.
BJP won 1,623 seats
BJP MP KJ Alphonse said the BJP won a total of 1,623 seats in the Gram Panchayat, District Panchayat and Municipalities in Kerala. We have won 23 gram panchayats. In about 50 gram panchayats, our numbers are equal to other parties. We can come to power there too.

www.amarujala.com