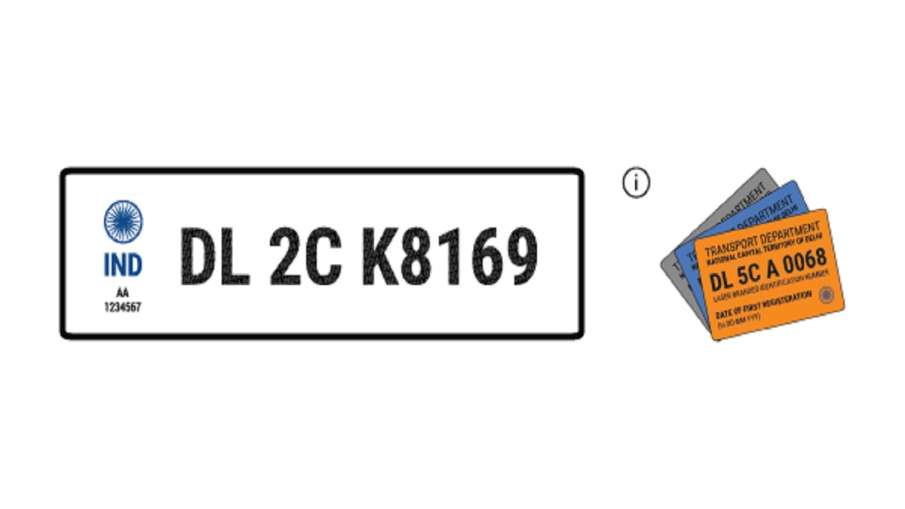 new Delhi. The website of High Security Registration Plate (hsrp) supplier 'Rosmarta Safety Systems' was hacked on Wednesday, after which the work of booking the number plate and color code sticker for about five hours came to a halt. A company spokesperson gave this information. The spokesman said that the website was hacked at around 10.50 am and the problem ended in the evening. A case has been registered in this regard with the Cyber ​​Crime Branch of Delhi Police. The Delhi Transport Department on Tuesday issued an invoice to 239 vehicle owners without a high security registration plate and colored code stickers.
High security registration plate is necessary in Delhi
High security registration plate is a must for vehicle owners in Delhi. If your car or two-wheeler does not have a High Security Registration Plate (HSRP) and a color sticker, then your challan can be deducted. The traffic police has started strict about this. According to the rule, a challan of Rs 5500 will be deducted for such vehicles. This will be applicable in both HSRP and color sticker. That is, if there is not both HSRP and color sticker, then the total challan of 11 thousand will be deducted.
Explain that the Supreme Court had ordered the Transport Department to make HSRP and color stickers mandatory on cars. After increasing the deadline several times, it has now been implemented from Tuesday. At present, action will be taken only on four-wheelers.
These vehicles will get discounts
According to the department, rules regarding number plates have been made mandatory from Tuesday. However, those who have applied for HSRP and color sticker will not be challaned. They must show the slip containing the application. Registered vehicles from other states are also not included in this campaign. That is, if your number is from UP and Haryana, then you will also get exemption from this rule.
Which sticker for your car
As per the fixed rules, the light blue sticker is for petrol and CNG vehicles, while the orange color sticker is to be installed on diesel cars. Its purpose is that diesel cars can be identified from a distance. You also have to apply for these stickers. Only those stickers with holograms will be considered valid.
The process started in 2012
HSRP is being installed in Delhi since 2012, but color stickers are being installed in all new vehicles from October 2, 2018. Accordingly, it is to be installed in all cars, while HSRP is to be installed in cars and vehicles before 2012.



www.indiatv.in