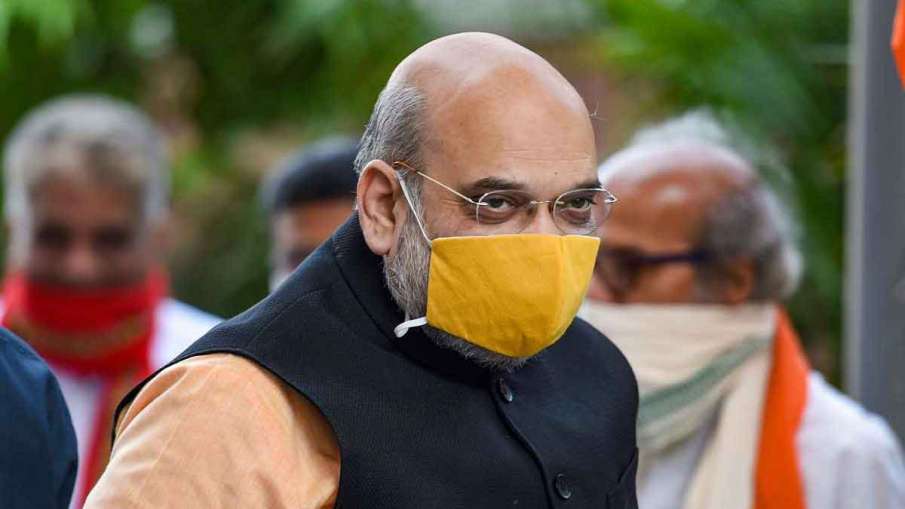 New Delhi: In the midst of the farmers' agitation on various boundaries of Delhi against the three agricultural laws, Union Home Minister Amit Shah held a meeting with other senior party leaders including Union ministers Narendra Singh Tomar, Piyush Goyal, Nirmala Sitharaman at the BJP headquarters. The party's national general secretaries CT Ravi, Dushyant Gautam, Arun Singh and other officials were also present at the meeting. The meeting took place on a day when the Supreme Court, while hearing the petitions filed on the problems faced by the movement of farmers on the borders of Delhi for a long time, said that the farmers had the right to protest non-violently.
Along with this, the Supreme Court formed an impartial and independent committee consisting of representatives of agricultural experts, farmer unions, regarding these controversial agricultural laws. This committee will include farmers' expert P Sainath. Meanwhile, thousands of farmers from Rajasthan, Haryana, Gujarat, under the leadership of United Farmers' Front and on the call of All India Kisan Sangharsh Coordination Committee, are agitating on the Shahjahanpur border.
Farmers have been sitting on the Shahjahanpur border of Jaipur-Delhi highway for the last five days. The farmers want to travel towards Delhi, but the Haryana Police has stopped the farmers on the border after heavy barricading, due to which the Jaipur-Delhi highway has been blocked for five days.
At the same time, Union Minister Hardeep Singh Puri has said that the government is willing to sit down with the protesting farmers and resolve the issues. In an online program by HDCCI, Puri said, "I am sad that many people who are protesting have no idea what they are opposing." The government is still sending a message to all farmers that please come and talk. "
He said that there are three demands (of farmers) – MSP (Minimum Support Price) should not be abolished, Mandia should remain intact and no one can secretly occupy the land of farmers – all these have been accepted. Puri said, "There has been a huge misunderstanding. We are willing to sit and talk with anyone and find a solution. "
Let us know that many rounds of talks have been held between the government and the Kasan leaders so far in connection with the demands of the farmers, but no result has been achieved. Farmers' organizations have been adamant on repealing the three agricultural laws. Thousands of farmers from Punjab, Haryana and other states have been demonstrating for more than a fortnight on the other borders along Delhi, including the Singhu and Tikari borders.



www.indiatv.in