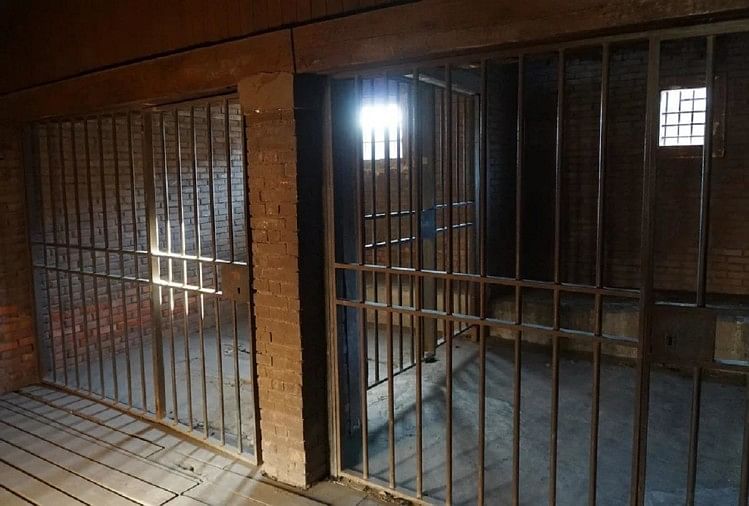 India News
Exclusive: Prisoners released on parole in Saharanpur did not return back, working in other states
On December 17, 2020 by admin
abstract
Detainees released on parole working in Ahmedabad, Jaipur
14 out of 45 prisoners in the Corona era have not returned yet
Detailed
The prisoners who went on parole in the Corona era have become a problem for the prison administration. The 14 detainees released on parole during the transition from Saharanpur District Jail have not yet returned to the District Jail. A shocking situation was revealed when the District Prison started the search operation through the police team of the police station areas concerned.
Some prisoners who have not returned to jail have not been found at their homes. He is working in cities like Ahmedabad, Jaipur and Mumbai. Some are working for woodcarving and some are working for a clothes shop to raise money for the family. When the families of these prisoners gave this information, the teams were surprised. These prisoners working outside are residents of Gangoh and other areas of this district.
Now the families of such detainees have been warned to call them soon and send them to the district jail, otherwise they will be arrested from there. Along with this, they will have to face additional punishment up to the period of stay outside. During the Corona period, 45 detainees sentenced to seven years in prison were sent on parole. The first was eight weeks. Later it continued to be extended. Now on completion of the period of parole the prisoners started returning, but 14 of these prisoners have not returned yet.
If we delay in returning, we will face additional punishment: Sharma
Senior Jail Superintendent Viresh Raj Sharma said that most of the prisoners on parole have returned, but those who have not returned and are working outside. Their search is on. The longer they come to jail, the more additional punishment they will have to face.
Punishment has been done in other cases including robbery, theft, assault
Most of the detainees who have not returned to jail so far have been sentenced to seven years in other cases including robbery, theft and assault. Of these, 10 prisoners are from Saharanpur district only. The remaining captives are from Hardoi, Faizabad, Azamgarh and Shamli. These prisoners are punishable with imprisonment up to seven years.
Advocate provided to seven detainees, bailed to three
After the unlocked period, so far seven detainees have been provided free counsel, while three detainees have been provided bail. In this, the cooperation of the Legal Services Authority was taken. At present, there is no such person who has the problem of not getting bailable.
Search operations intensified for these prisoners
Neeraj, Village Khairasal, Thana Gangoh Saharanpur
Sukhbir, Village Puwanaraka, Thana Kotwali Village, Saharanpur
Ikram, jhinjhana, station jhinjhana, shamli
Afzal, Quraishian, Thana Gangoh, Saharanpur
Rajveer, Nagla Jodio, Police Mirzapur, Saharanpur
Yashpal, Umri Khurd, Rampur Maniharan, Saharanpur
Chavez, Khan Alampura, Thana Janakpuri, Saharanpur
Usman, Kotwali Nagar, Saharanpur
Ajay Kumar, Shahpur Soren, Adharauli, Azamgarh
Afzal, Dumzhedi, Police Station Chilkana, Saharanpur
Irfan, Khikka Bhatkwa, Thana Behat, Saharanpur
Vikas, Naya Purva, Police Station, Faizabad
Vikas Kumar, Village Kudwa, Police Station Salima, Hardoi
Santosh, Janak Nagar, Police Station Janakpuri, Saharanpur
10 out of 48 prisoners released on parole from Meerut District Prison have not yet returned
Out of 48 prisoners released on parole in April from Chaudhary Charan Singh District Prison in Meerut, 38 inmates have returned to the district jail. 10 prisoners have not returned. His parole period has already ended.
Senior Superintendent of Meerut Jail, BD Pandey, says that 319 detainees were released on interim bail. The cases of these detainees are pending before the court. They are released in the undertrial detainees whose cases have a sentence of less than seven years.
The jail superintendent says that most of these prisoners and captives are locals. The prisoners, who were released on parole, were further extended for eight weeks by the committee constituted by the government.
After completion of parole time, these prisoners have to come back to the district.
Out of the 48 inmates, 38 inmates have returned to the district jail, with 10 remaining who are in the process. Of these, 8 are from Meerut and two are from other districts. There are 250 undertrial prisoners, their bail process is also going on.

www.amarujala.com