Amar Ujala, Karnal (Haryana)
Updated Wed, 16 Dec 2020 12:11 PM IST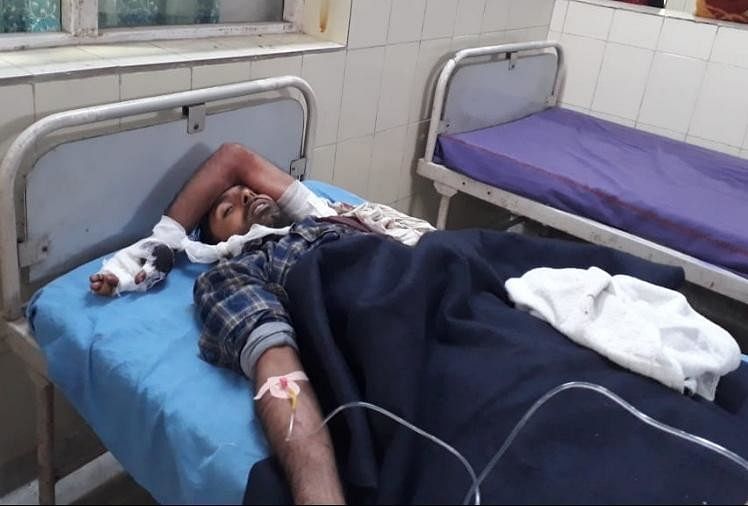 Person injured in firing in Karnal.
– Photo: Amar Ujala
Firing broke out in a land dispute in Karnal, Haryana on Wednesday morning. Three people died in the incident. At the same time 12 people were seriously injured. All the injured have been admitted to the hospital.
In a land dispute in Gagasina village of Gharaunda, Karnal, there was a sharp firing at 8 am on Wednesday. Three people died while 12 people were injured in the shooting. The injured were admitted to the government hospital in Gharaunda. A heavy police force reached the spot after the incident was reported and the village was converted into a cantonment.

According to the information, there was a land dispute between two parties in Gagasina village for many years. The matter was sub judice in court. There was a dispute between the two sides on this issue for several days. The injured Naveen, Surendra and his family Raghbir Sandhu said that the matter had increased considerably on Wednesday morning. On the other side, Achanak fired at them. Dilbag, Balraj and Parveen died on the spot due to the bullet. While Dayanand, Roopchand, Balinder, Dhan Singh, Sultan Singh, Naveen, Surendra, Lakhwinder, Hardeep were seriously injured. They were all admitted to the government hospital in Gharaunda. From there, Dhan Singh has been referred to Karnal in critical condition. A heavy police force has been deployed in the village after the incident was reported. The FSL team arrived at the scene and started gathering evidence. The aggrieved party is demanding the arrest of the accused.

www.amarujala.com