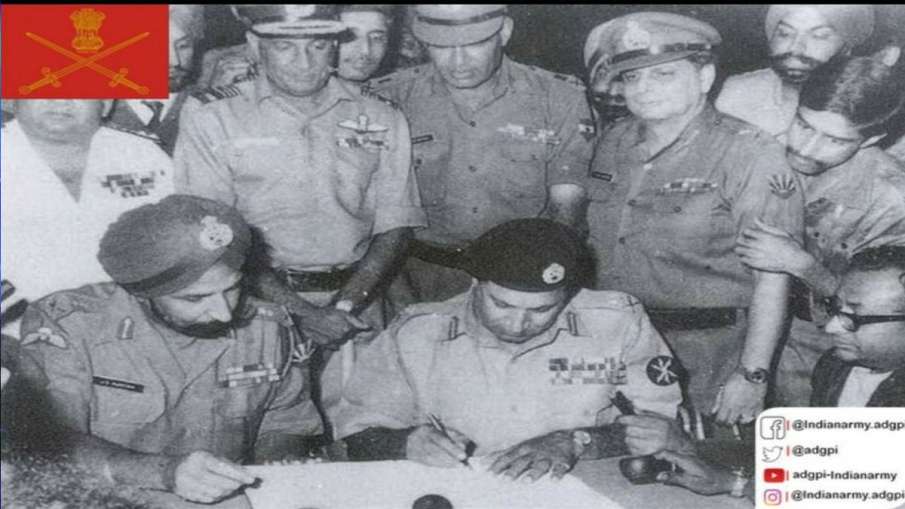 16 December 1971 The day commemorates the indomitable courage and valor of the Indian Army. This day also reminds the refugees of Pakistan that what was the cost of the atrocities against the Bangladeshis 50 years ago. On 16 December 1971, more than 90,000 soldiers from Pakistan surrendered to the Indian Army. India won the war. It was celebrated in celebration of this victory – 'Victory Day'. But you should read the important document of surrender letter given by Lieutenant-General Jagjit Singh Arora, General Aak Niazi of Pakistani Army. We are presenting before you the Hindi version of the same self-surrender letter.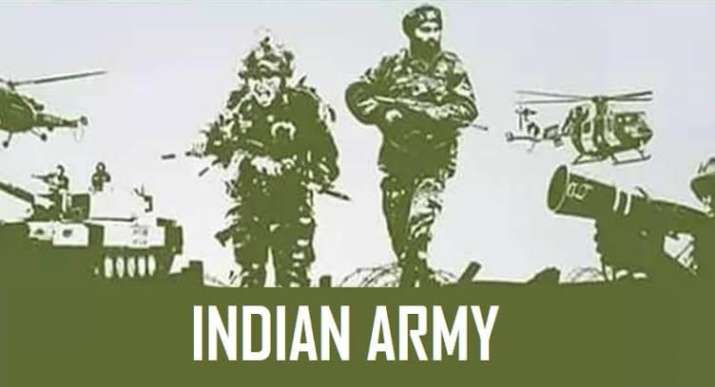 Pakistani General Niazi had signed this letter acknowledging defeat, know what was written in the letter
Self surrender letter handed over by Pakistan
Pakistan Eastern Command agrees to hand over all the Pakistani Armed Forces in Bangladesh to the Indian and the General Officer Commanding in Chief of the Bangladesh Army, Lieutenant-General Jagjit Singh Arora in the eastern part. This surrender includes all the land, air and naval forces of Pakistan and all the paramilitary forces and civilian armed forces. These forces will lay down their arms and surrender to the places where they are presently present near the troops commanded by Lieutenant-General Jagjit Singh Arora.
As soon as this document is signed, Pakistan will come under the command of Eastern Command Lt Gen Jagjit Singh Arora. Disregard of orders will be considered a violation of the terms of surrender and will be dealt with in accordance with accepted laws and uses of war. The decision of Lieutenant-General Jagjit Singh Arora will be final, should any doubt arise as to the meaning or interpretation of the terms of the surrender.
Lieutenant-General Jagjit Singh Arora gives a full assurance that the surrendered personnel will be held with dignity and respect. These soldiers are entitled to the provisions of the Geneva Convention and this Convention guarantees the safety and welfare of all the Pakistan military and para force surrendered. Under the command of Lieutenant-General Jagjit Singh Arora, foreign nationals, Western minorities and personnel of West Pakistan origin will be provided security.
signature:
(Jagjit Singh Arora) Lieutenant-General General Officer Commanding in Chief Indian and Bangladesh Forces in the Eastern Theater
(Amir Abdullah Khan Niazi) Lieutenant-General Martial Law Administrator Zone B and Commander Eastern Command (Pakistan)
16 December 1971 "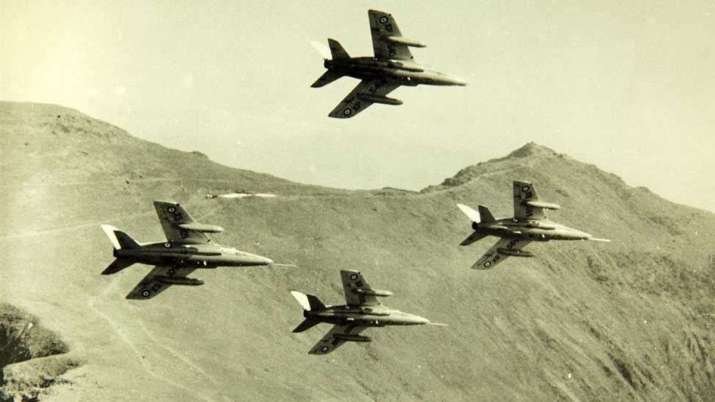 Pakistani General Niazi had signed this letter acknowledging defeat, know what was written in the letter
This document can be seen in the National Museum in Delhi



www.indiatv.in